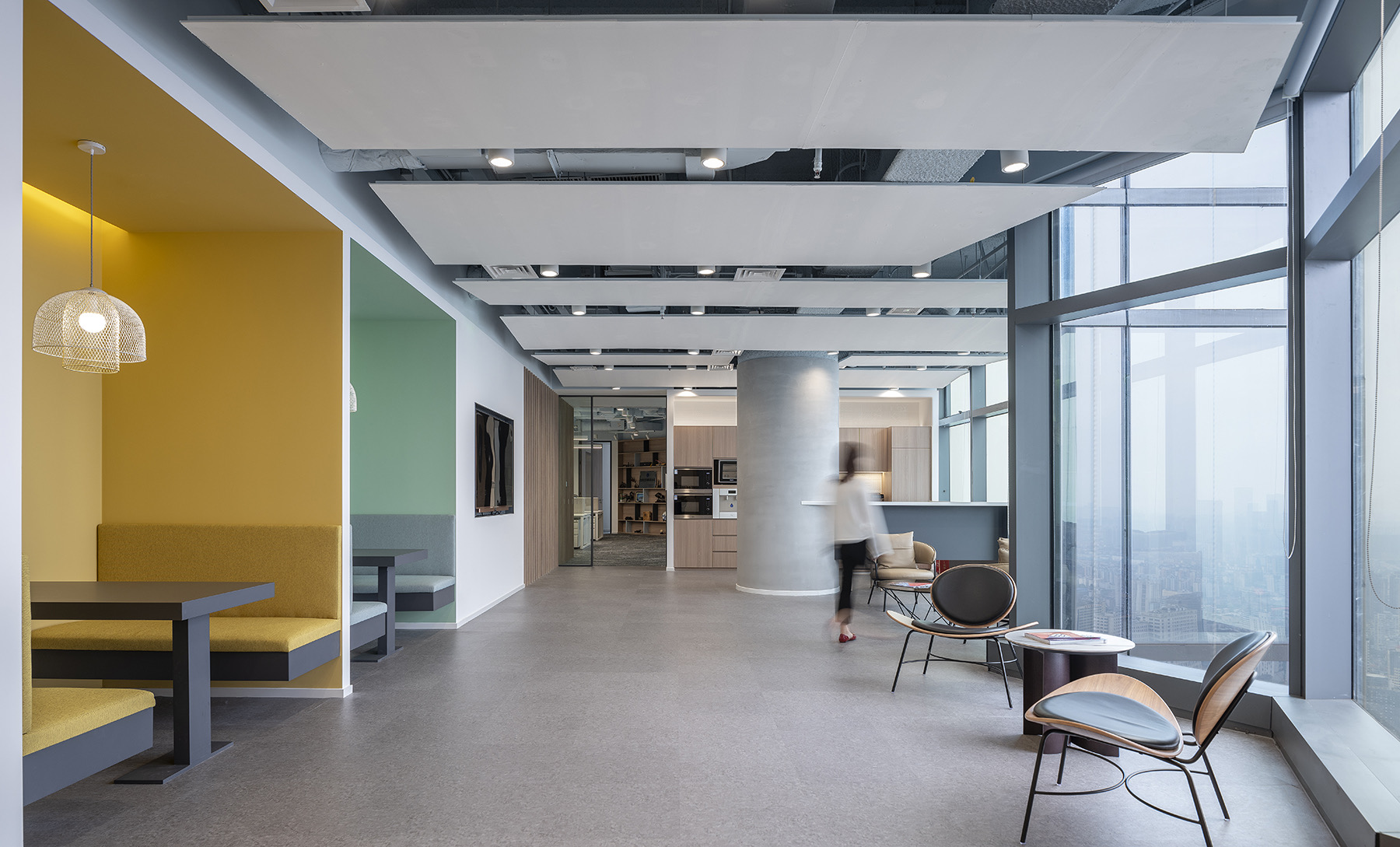 A Tour of Dentons' New Changsha Office
Global law firm Dentons recently hired architecture and interior design firm Ujing to design their new office in Changsha, China.
"The 58th floor brings an excellent view and beautiful visual enjoyment. In terms of design, we imagine how wonderful it would be if we can make some connections with the remote river and the space inside the office! With this thinking, the theme of this design is "water waves". When you get out of the elevator, the water ripple logo wall on the upper and lower floors appears in front of you. Waves of different sizes push each other with small changes in a unified rhythm. This form of visual consciousness skillfully extends to the front desk; Then come to the left side of the hall – the tea area. The designer makes it open and full of changes with the application of wave-shaped folding board in the ceiling and helps to solve the irregular folding curtain wall of the outer building at the same time in the form.

Then, from customer needs. Our customer hopes that the new office can break the traditional law firm's steadiness and rigidity, and reflect more youth and vitality; And the customer wants the space to be colorful, which is because the climate of Changsha is rainy. The gloomy raining days always make people feel depressed. With the consideration of these two aspects above, a large number of colorful materials are used in the design. We apply it to the color matching carpet in the front hall, the color card seats in the tea area, and the matching of movable furniture. In addition, the treatment of a light blue ceiling in the office area contributes to creating a lively and energetic office atmosphere," says Ujing.
Location: Changsha, China
Date completed: April 2021
Size: 16,145 square feet
Design: Ujing
Photos: Lu Luxi