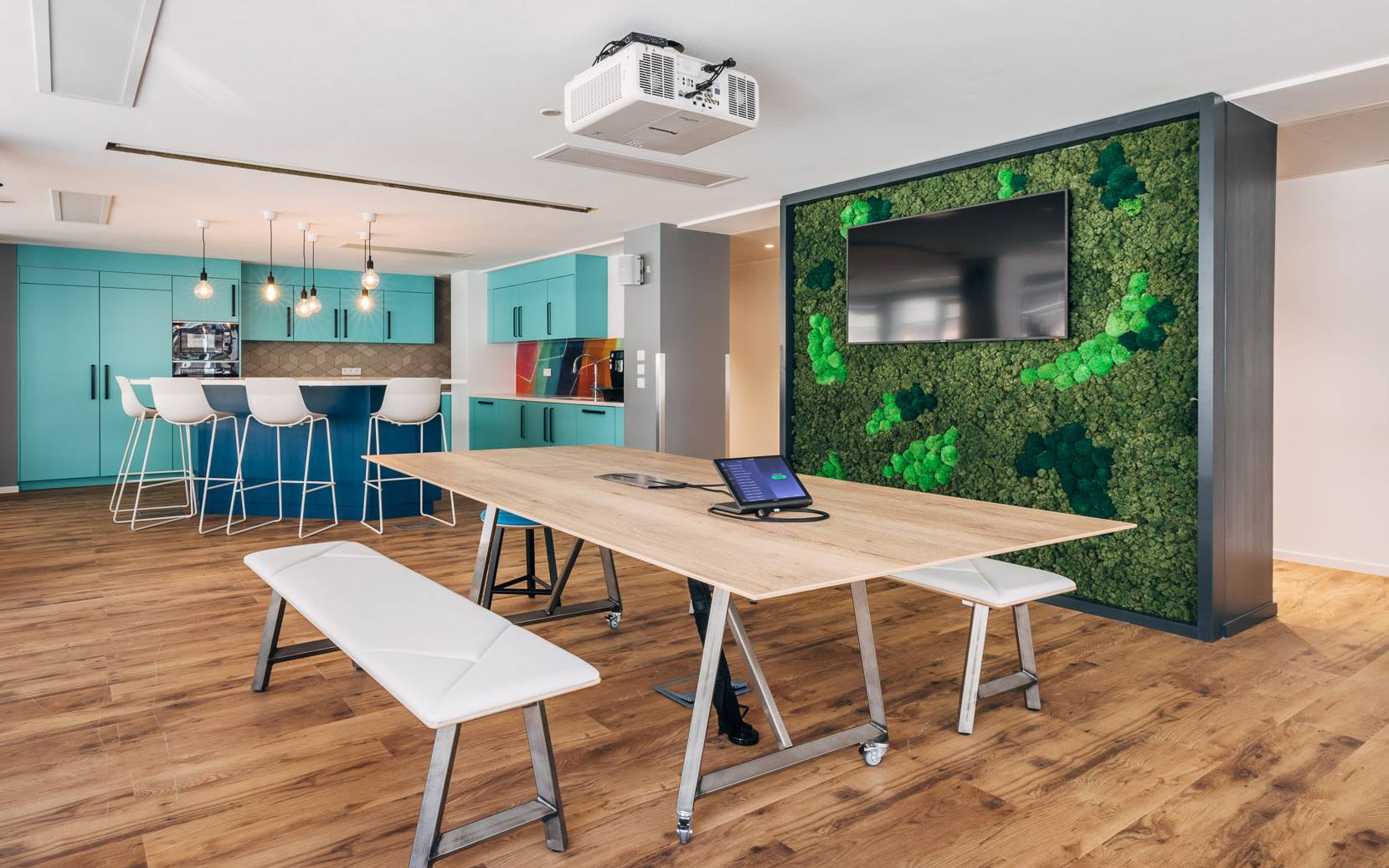 Inside Private Biotechnology Company Offices in Paris
Private biotechnology company hired workplace design firm Area to design their new office in Paris, France.
"With an upcoming lease expiry aligning with a renewed strategic vision, our client – a leading US-based biotechnology company – required a new workplace environment for their team in France focused on sustainability, innovation and wellbeing.

Split across three floors, their existing 5,000 sqft site was not conducive for agile working and connectivity between departments. Moving to their new 10,000 sqft site within the 17th arrondissement in Paris, our brief was to create an environment symbolising their brand values, fostering a sense of community and supporting wellbeing.

Discovery is at the heart of our client's DNA, who are engaged in the development of medicines for life threatening diseases such as hepatitis C, epilepsy and cystic fibrosis through worldwide research programmes. This exploration philosophy is also translated into the design and delivery process of all their workplace transformation projects.

12 months prior to their move, we worked alongside 360 Workplace on a detailed multifaceted workplace strategy and employee engagement exercise including an occupancy study with sensor deployment. 360 Workplace also facilitated change management workshops that ran concurrently with the design process", says Area.
Location: Paris, France
Date completed: 2021
Size: 10,000 square feet
Design: Area