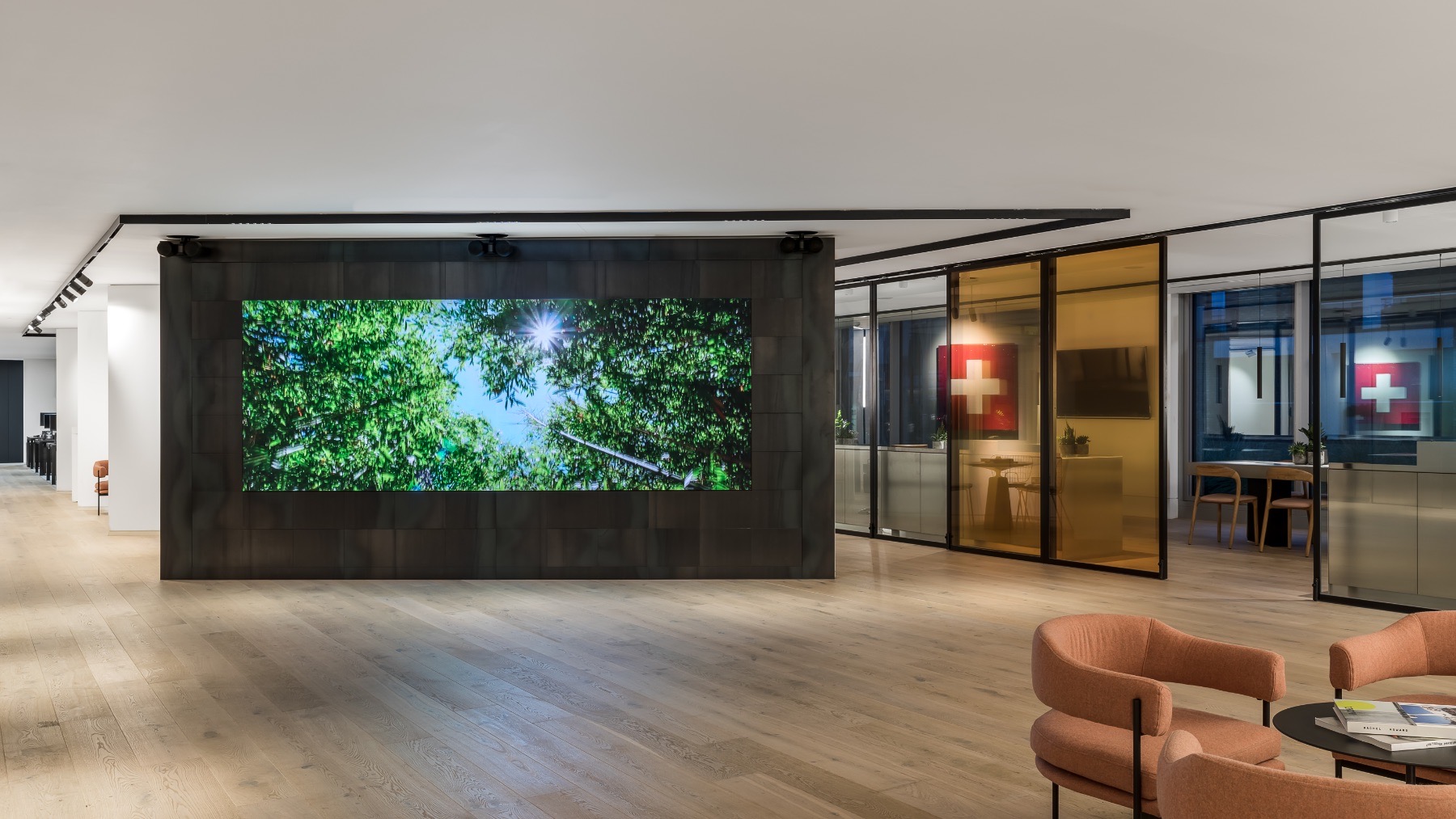 A Look Inside Real Estate Investment Firm's London Office
Private real estate management investment company hired workplace design firm Oktra to design their new office in London, England.
"The brief focused on creating a space akin to an art gallery, with an interior that could provide a neutral canvas for the curated artwork to shine.

Oktra's team worked in partnership with the architecture practice Design Haus Liberty to turn their design concepts into reality through a detail and build process. They applied the principles of value engineering to develop a design in line with the client's budget, and implemented creative solutions to achieve cost-efficiency without compromising on design integrity. Oktra formed a collaborative relationship with the client and held workshops to examine drawings and samples; an exercise to ensure the design conveyed the brand's key messages.

The finished space is rich in textures with a soft colour palette that allows the artwork to take centre-stage. The reception features a cascading steel wall with built in LED flat panel screens that can be used to create a tailored visitor experience in the front of house – from displaying fashion shows to retail promotions. With a modern, fresh and chic workspace, the investment managers can find more common ground with their clients and use the space as an extension of their marketing. The office is a tangible, immersive representation of their brand and their work," says Oktra.
Location: London, England
Date completed: 2019
Size: 10,000 square feet
Design: Oktra
Photos: Oliver Pohlmann