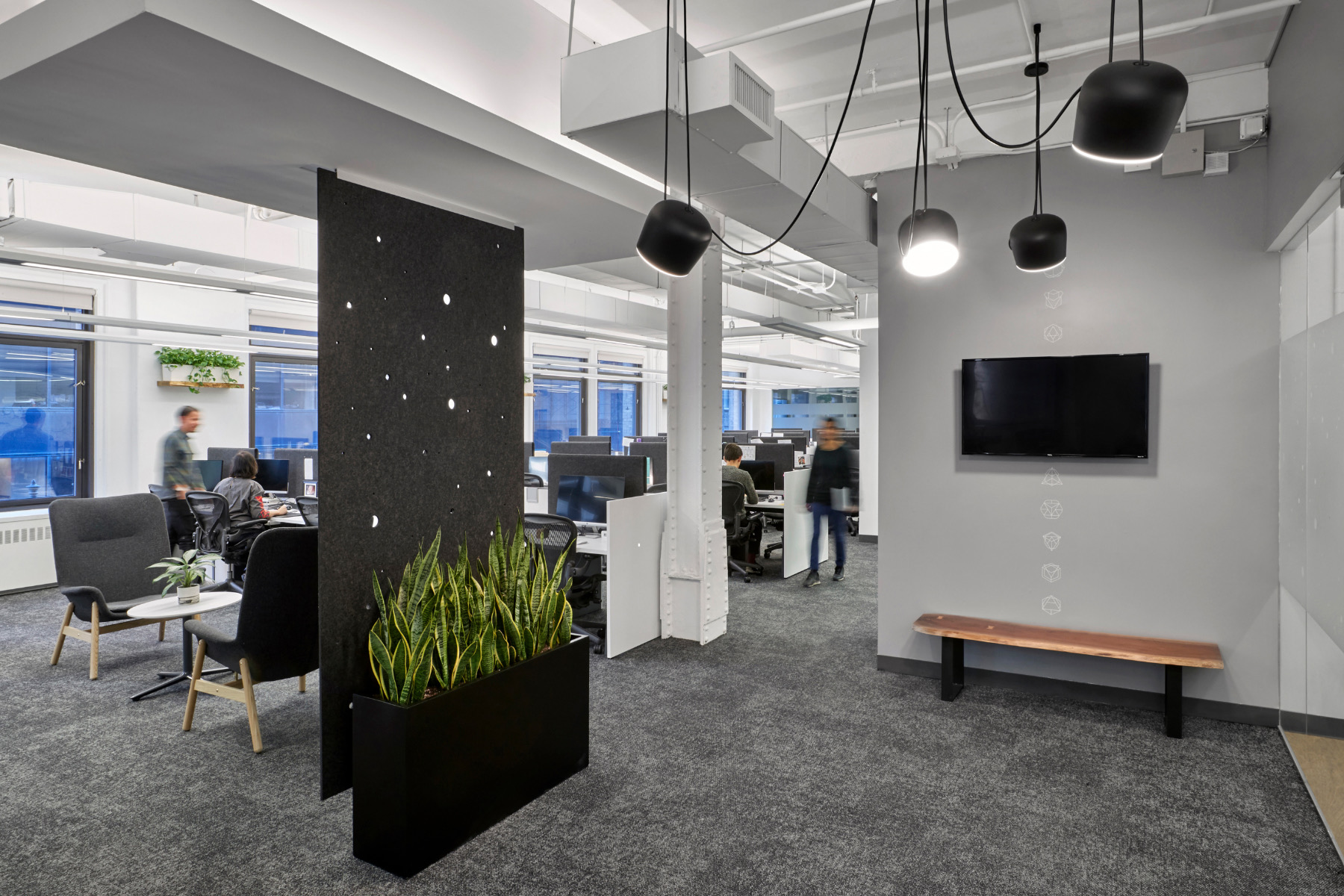 A Look Inside Private Creative Agency Offices in NYC
Private creative agency recently reached out to interior design studio Studio For to design their new office in New York City, New York.
"This workplace for a mid-sized creative agency in Manhattan was designed to attract and retain top talent in one of the world's most competitive markets. The leadership of the agency tasked Studio For with creating an environment where their culture of innovation can thrive and grow. Acting as a canvas for the work, a sophisticated neutral color palette provides a backdrop where creatives can feel inspired—but not distracted —by their surroundings. Vinyl wood flooring at the entry balances the various gray tones in the office while also incorporating warmth and being cognizant of office acoustics.

Other wood elements are found in furniture and a meeting enclosure with perforated wood panels. Floating wood shelves further soften the space and provide a place for plants that add color and a biophilic element. A range of seating options from lounge chairs to high top tables in multiple collaborative environments incite creativity and provide teams with options to meet in various places and positions.

This flexibility facilitates account managers, copywriters and art directors to move about freely as they focus on conceiving and executing world-class campaigns for their international clients," says Studio For.