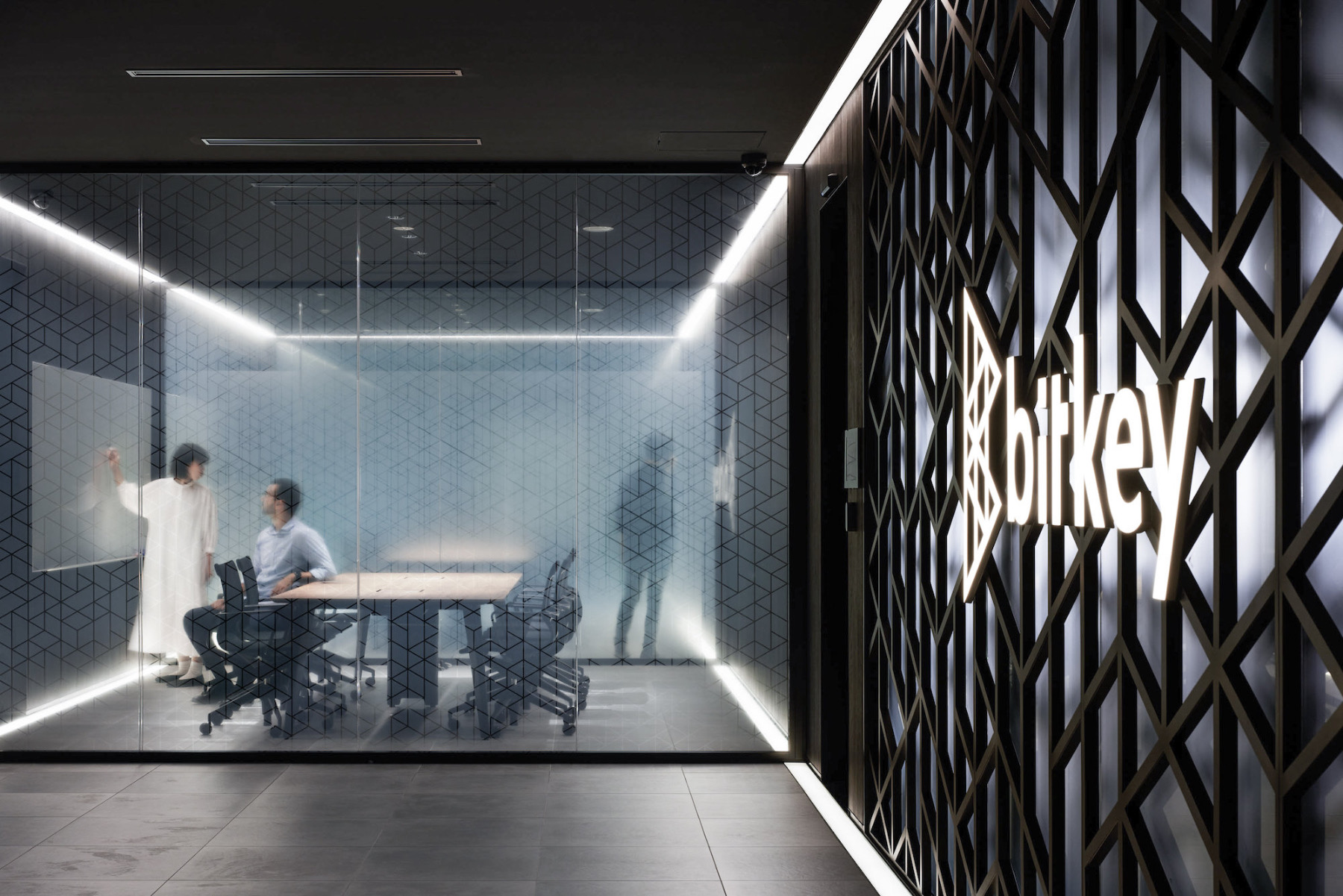 A Look Inside Bitkey's Sleek New Tokyo Office
Technology company Bitkey hired interior design studio Canuch to design their new office in Tokio, Japan.
"The office design is intended to promote a constant awareness of Bitkey's services at every point within the space. Large curtains hung along circulation routes reflect the intent and colors of Bitkey's products, enhancing brand image and enabling a varied use of space with comfortable transitions between zones. The distinctive communication lounge incorporates company culture throughout its design, serving as a place to share Bitkey's central message of connection. An in-house technology work hub in the office eliminates divisions between teams and encourages collaboration.

Tenant areas of the building are seamlessly connected to the shared entrance. From the entrance, visitors can move to the elevator and conference room for scheduled meetings solely using facial recognition technology. Similarly, employees move through the building using facial recognition and mobile FeliCa, a contactless communication platform for cell phones. The Bitkey office has a free-address system, with various types of seating available for use and bookable via a smartphone app. These include 29 solo work booths and 6 four-person work booths. In addition, information on the location of employees in the office, congestion levels in each area, and conference-room use is presented visually on tablets and monitors inside the office. The office is also equipped with a product development lab, where the development team creates products in close collaboration with the sales and support teams. Early-stage prototypes are installed in the office space, turning it into a "live" showroom for the company's own constantly-evolving technology," says Canuch.
Location: Tokyo, Japan
Date completed: 2021
Design: Canuch
Photos: Nacasa & Partners