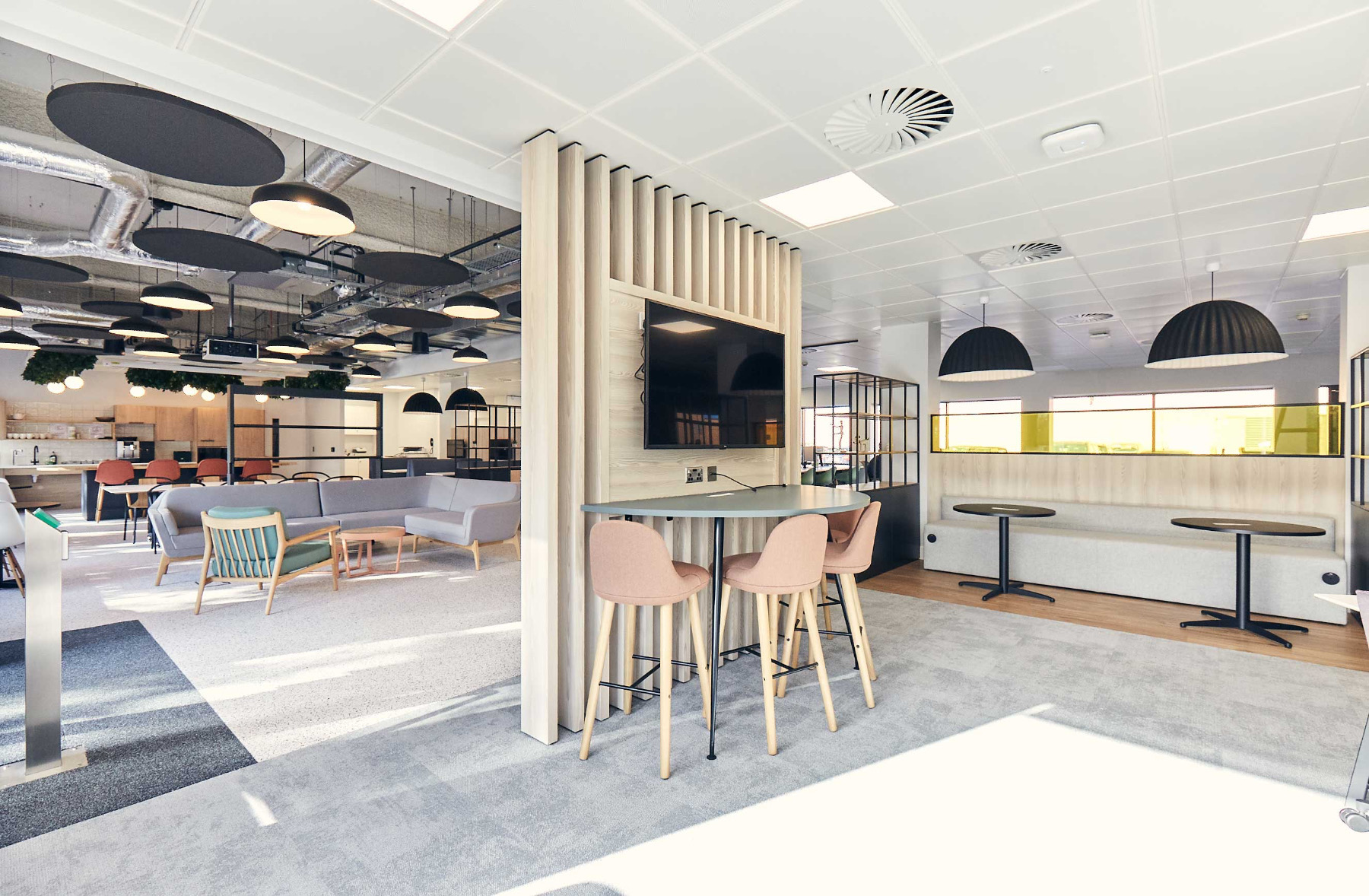 A Peek Inside Grant Thornton's New Reading Office
Accounting company Grant Thornton hired workplace design studio Peldon Rose to design their new office in Reading, England.
"Grant Thornton's previous offices lacked the room to unite teams and facilitate smart working, and with this in mind, Peldon Rose focused on two human-centric spaces, which support a more collaborative, flexible and social workplace strategy. Advanced technology, open meeting spaces, and further designated areas where people can come together were integrated throughout, helping to foster a team-oriented environment and reignite that connection amongst teams, even if they are not physically present.

For those times when employees need a quieter space to concentrate, library areas have been created, which allow people to work in private away from the standard desk sections. This not only offers a more secluded area away from the main office, but it also allows the space to be used flexibly, offering versatility for events and seminars as the furniture is completely moveable," says Peldon Rose.
Location: Reading, England
Date completed: 2022
Design: Peldon Rose