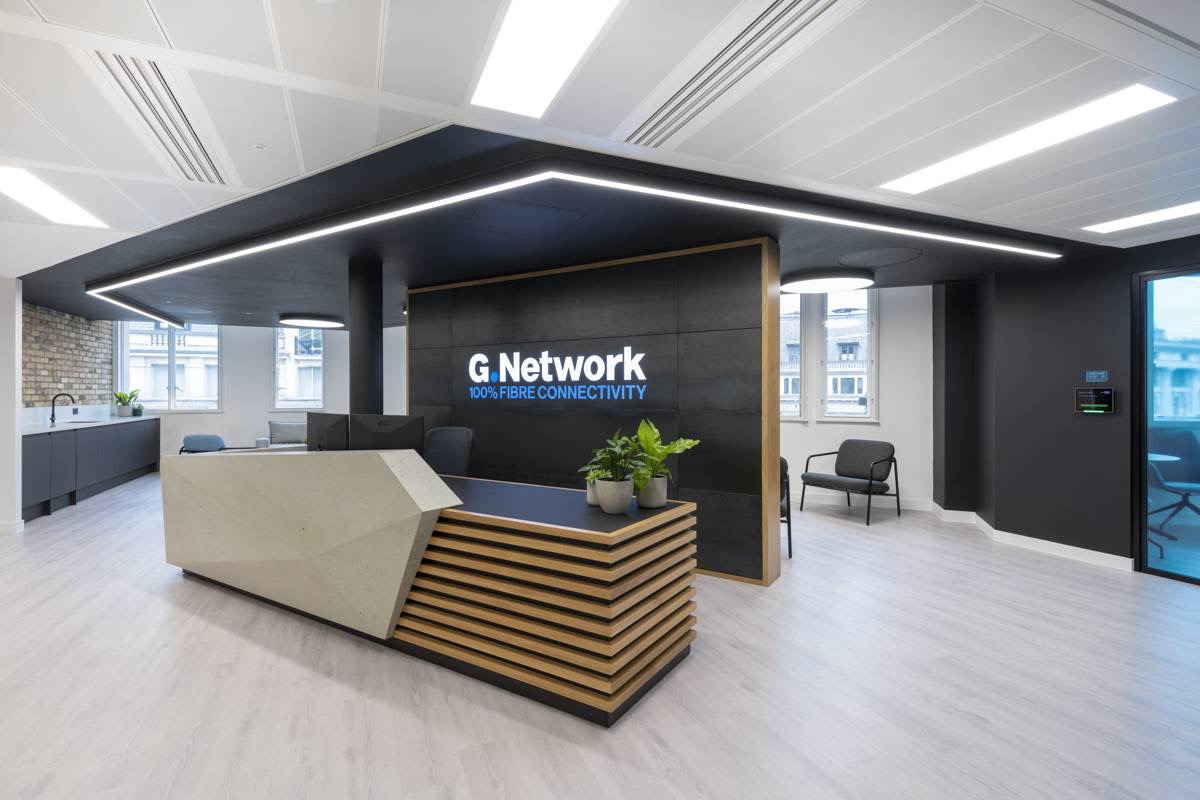 A Peek Inside G.Network's New London Office
Technology company G.Network hired workplace design firm Area to design their new office in London, England.
"With an aspiration to create a new 'home away from home' for G.Network, their new space needed to cater for everyone – junior or business owner – an environment that could grow with the evolving organisation. With their people at the heart of this project, the first impression once entering their new space is one that's memorable – welcoming and profoundly reflective of the brands message and mission. The reception space reflects energy, excitement and reinforces the G.Network brand, with bold and dynamic architectural elements.

The breakout spaces have been designed to promote socialisation, creating collaboration settings to get people away from their desk. A mixture of settings has been provided to ensure the space is used efficiently and throughout the day with high density café seating, soft benches in alcoves and collaboration and focus spaces.

The dynamic shapes from the reception space continue through the workplace, illustrating the various zones to work, meet, collaborate, focus and socialise. This narrative to consistent across five floors in their two separate buildings demonstrating connectivity and community," says Area.
Location: London, England
Date completed: 2022
Design: Area
Photos: Marek Sikora