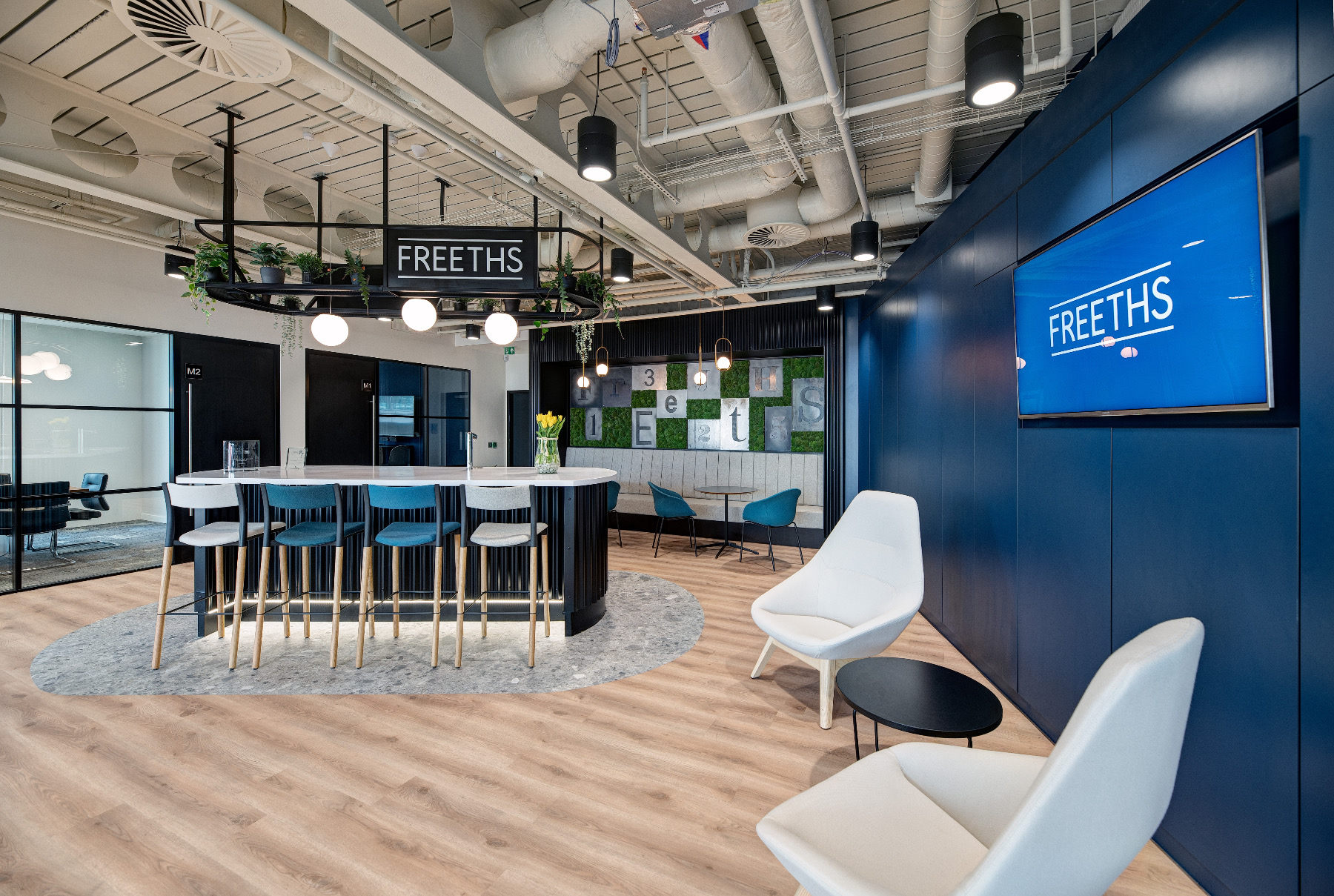 A Tour of Freeths LLP's New Sheffield Office
Full service law firm Freeths hired interior design firm Denton to design their new office in Sheffield, England.
"In celebration of a decade in the vibrant city of Sheffield, Freeths LLP, a prominent UK law firm, embarked on a journey to reinvigorate its office space. Eager to embrace the changing times and reflect their remarkable growth, the firm entrusted DENTON with the challenge of creating an office that would embody their new brand essence while ensuring the well-being of their valued staff.

DENTON's creative vision focused on cultivating a collaborative and agile office environment. The refurbished space now features a variety of work settings, including: Hotdesking solutions, Social areas, Upgraded meeting rooms, Quiet rooms, Breakout zones.

A significant part of the project was to align the office refurbishment with Freeths' fresh brand identity. The client-facing reception and welcome space were gracefully modernised, exuding warmth and invitation instead of a corporate aura. Plus, acoustic enhancements in the meeting rooms ensure a serene atmosphere, promoting seamless communication with clients. Embark on a journey into the future with Freeths LLP, as their reimagined office space leads the way in embracing a contemporary and agile approach to the legal profession. Learn more about this remarkable".