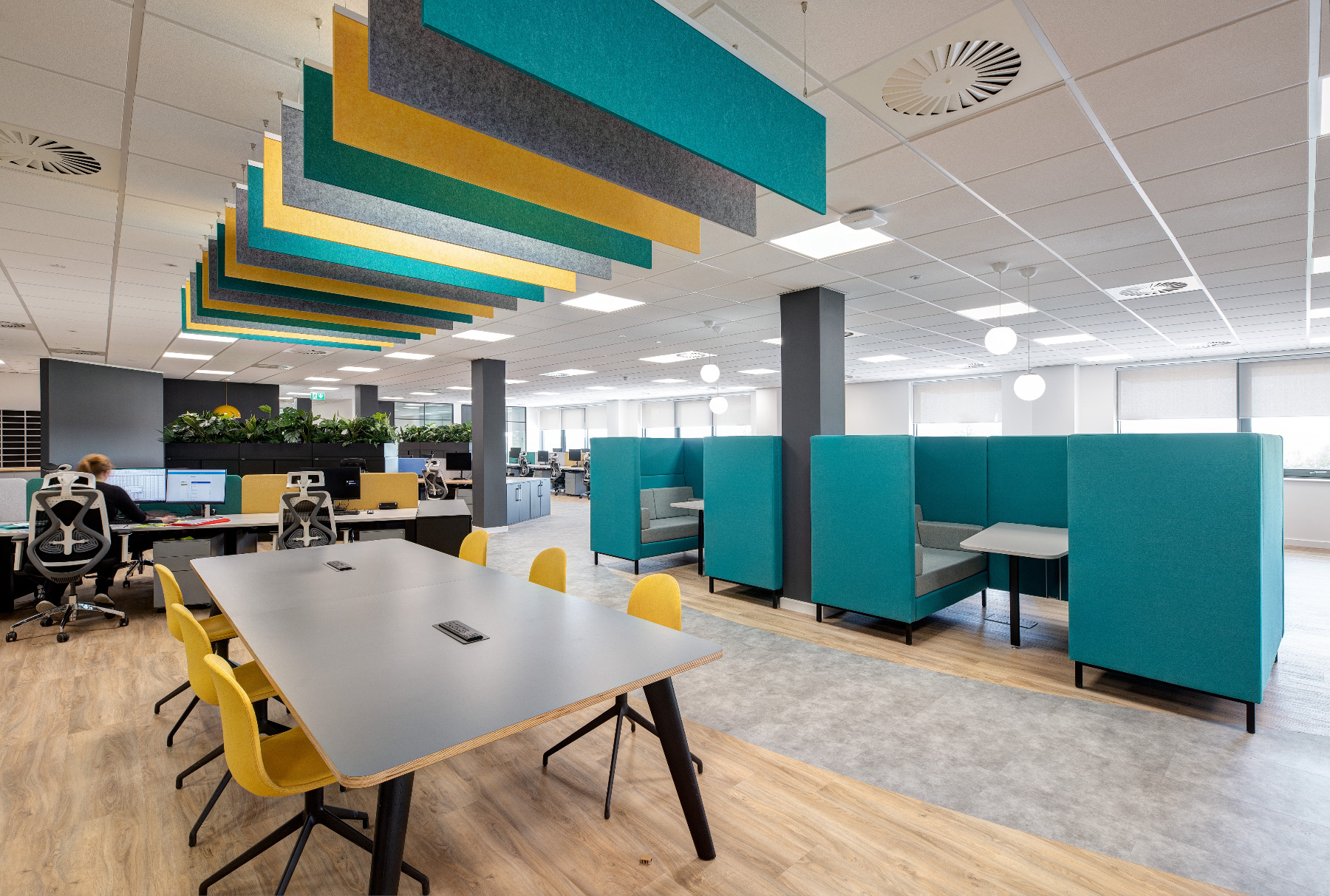 A Tour of Pets at Home's New Stafford Office
Pet shop Pets at Home hired workplace design form Denton to design their new office in in Stafford, England.
DENTON's  design approach led to a dynamic and functional environment, fostering collaboration and sustainability. Staff were encouraged to collaborate in a dynamic yet functional space, promoting creativity and teamwork. Additionally, pet-friendly features were seamlessly incorporated to accommodate the company's unique "Petiquette" needs.

Statement Reception and Agile Workspaces

The distribution centre's bold and bright reception area left a lasting impression on visitors, reflecting Pets at Home's refreshed brand identity. The open-plan office featured agile workspaces with acoustic features to minimise disturbances and promote focused work. Storage cupboards with integrated planters added privacy and a touch of greenery.

Versatile Spaces for Effective Communication

Strategically positioned meeting rooms equipped with audio-visual capabilities facilitated seamless communication with remote staff and suppliers. Larger meeting rooms were designed with whiteboards, inspiring collaborative work and brainstorming sessions. The office also featured a dedicated library space, a playful social area, and meeting booths for team discussions, serving as a "town hall" for larger gatherings.
Pets at Home's new workspace successfully merged efficiency, functionality, and a pet-friendly environment, surpassing expectations. Join them on their journey of retail success with a workspace designed to inspire, collaborate, and thrive.