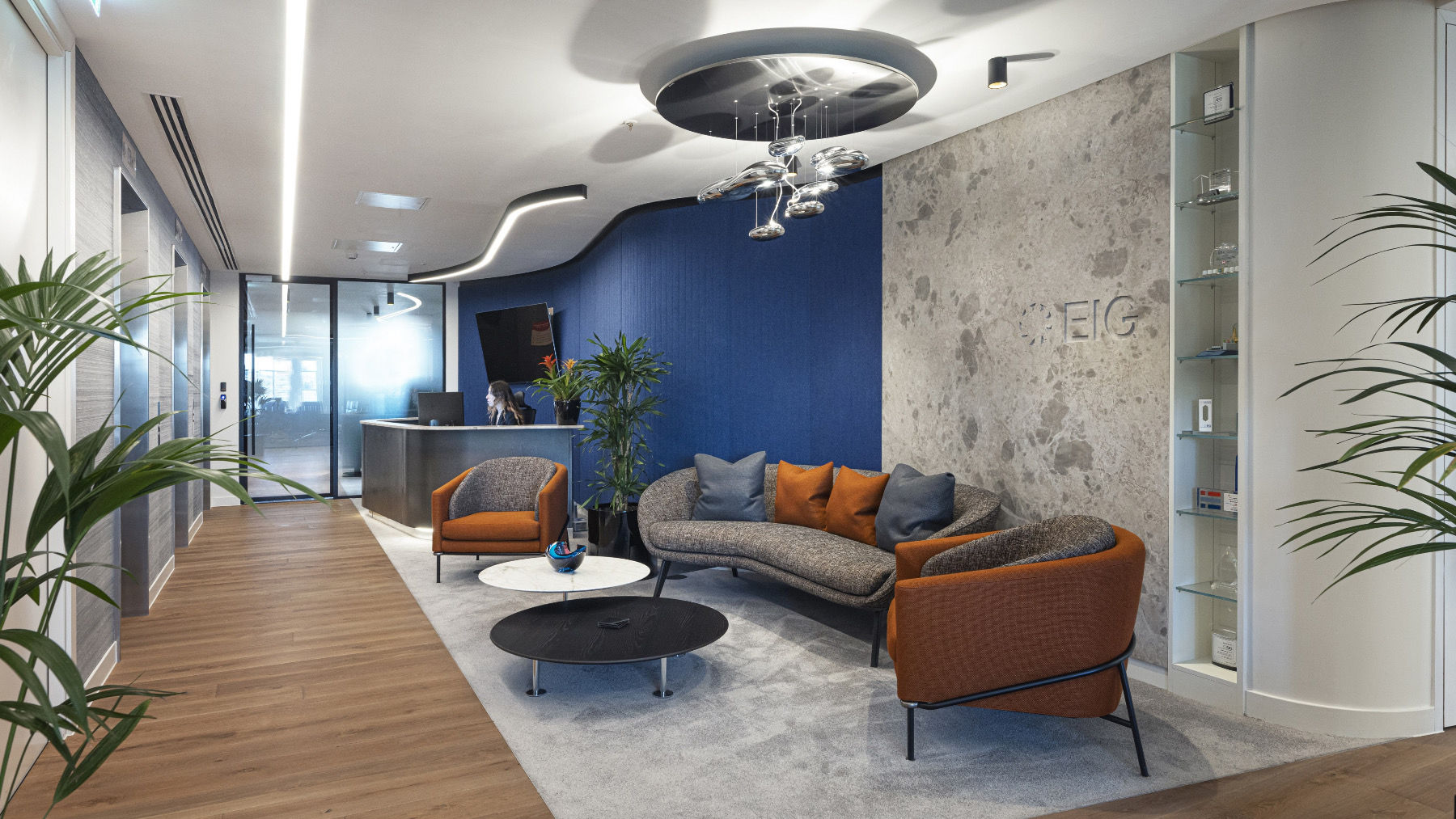 A Look Inside EIG Partners' New London Office
Investmetnt firm EIG Partners recently hired workplace design firm Oktra to design their new office in London, England.
Seeking a more modern and efficient environment, EIG Global Energy Partners embarked on a journey to relocate and redesign their workspace, aligning it with their business needs and promoting a greater sense of collaboration and wellbeing among their employees. Our client envisioned a space that not only reflected their corporate identity, but also supported their operational and growth objectives.
EIG wanted their workspace to facilitate better interactions among colleagues and guests, as well as to offer a wider range of meeting facilities. They sought to provide more offices, encourage communal dining and social events, and provide space for relaxation and wellness.
Throughout the project, our relationship with EIG was collaborative and insightful. We learned from their habits and preferences, allowing us to create a space that resonates with their individuals rather than solely their brand. Our close interaction with their team helped us understand the importance of elements such as personal office spaces and intimate communal areas.
EIG chose high-end furniture that embodied their aesthetic and functional requirements. By offering a diverse range of furniture, including flexible wall systems and folding wall setups, we transformed the office into a space that is adaptable, dynamic, and responsive to various working styles.
The distinctive design elements, including unique stonework in meeting rooms and a bespoke dining table, lend the space an air of sophistication. The ambiance reflects EIG Partners' commitment to its team, their comfort, and their sense of belonging.
Location: London, England
Date completed: 2023
Size: 5,300 square feet
Design: Oktra
Breakout space