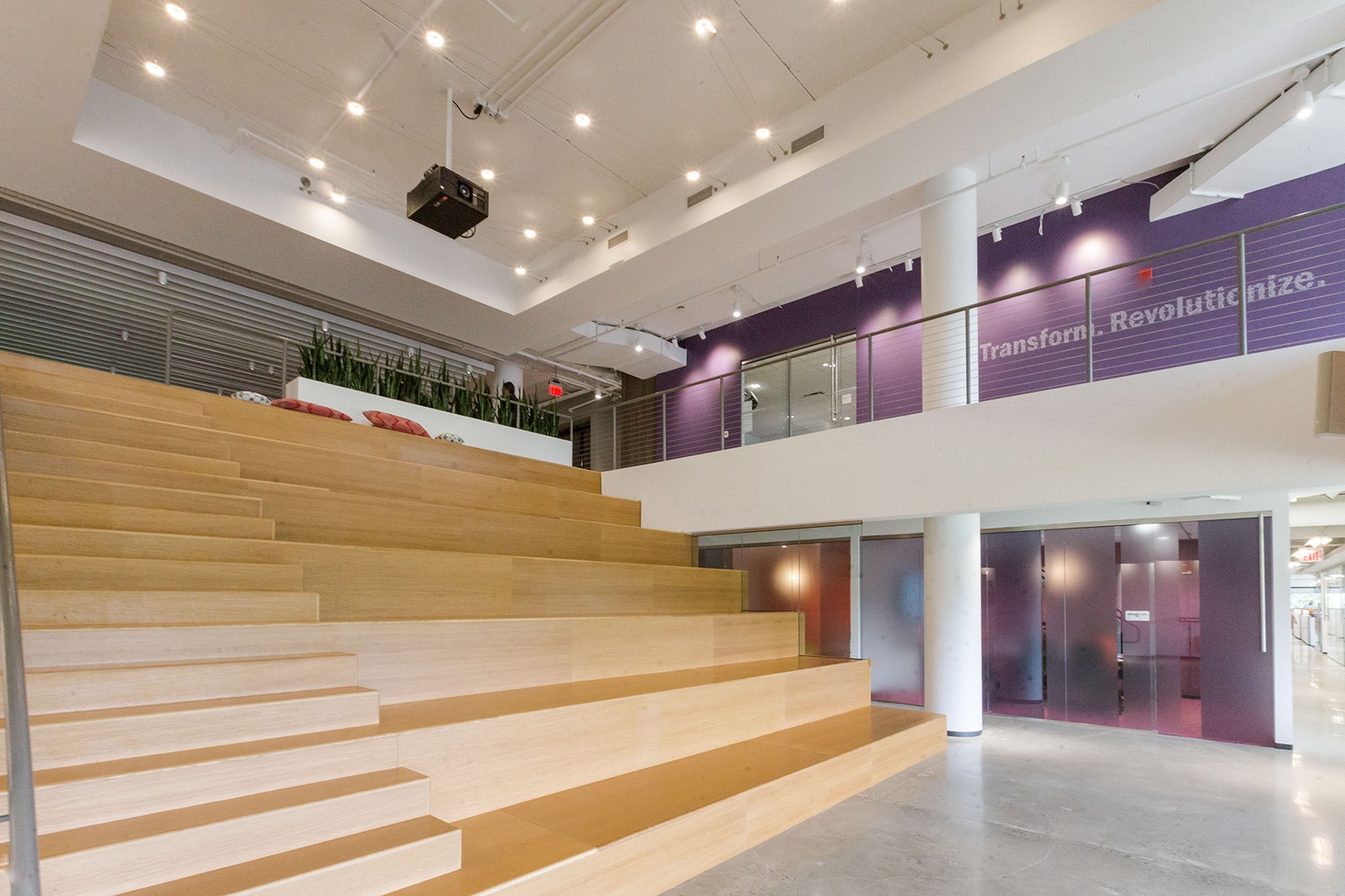 D2 Interiors

Location:

King of Prussia, Pennsylvania

Website:
At the start of D2, in March of 2004, we were initially named D2 Solutions, Inc., which stood for "Design to Solutions." Although we have organically grown into an entity now known as D2 Groups, LLC + D2 Branding, LLC, the core mission of our company remains true to that original name. Our fully integrated studio of 50+ creative individuals offers Commercial Architecture, Interior Design, MEP Engineering, and Branding services in an energetic office environment located right outside of Philadelphia, PA. The longstanding client relationships that we've built over the years have earned us a reputation for being customer service centric while providing thoughtful design solutions, unique to each company's goals and identity.
We have a proprietary process that varies slightly from discipline to discipline but carries an organizational intention and thoughtfulness to every project. The process always begins with a deep dive into "who you are" and overall project objectives; it is so important to us that we know as much as we can from the start – knowledge informs design. That initial step is balanced with a nitty-gritty delve into programming and planning, followed by design and aesthetics development, and finally documentation and construction administration. This process is tried and true to ensure successful execution both for our clients and for us! There is nothing more rewarding than delivering a space that a client loves, feels is their own, and accurately represents who they are.
Projects of this designer
eMoney Advisor, a financial company that provides wealth management and financial...