Menekuni permasalahan branding serta permasalahan harga jual tiap- tiap web serta game. Permasalahan branding pula wajib dapat dipelajari lebih lanjut supaya esoknya banyak yang terpikat pada game gambling agen sbobet terpercaya taruhan online ini. Perihal ini hendak membagikan akibat lain semacam banyaknya era yang hendak berasosiasi ke dalam game sampai banyak orang yang turut mensupport game gambling duit asli dalam kompetisi yang terdapat.
Semacam metode intersepsi, metode mengutip ataupun membersihkan bola pula ialah metode yang bermanfaat buat bertahan dari serbuan yang dicoba rival. Tetapi, Kamu pula wajib berjaga- jaga kala agen bola melaksanakan metode ini, sebab dikira amat beresiko. Bila Kamu melaksanakannya dengan salah, Kamu bisa menyakiti rival Kamu serta Kamu dapat memperoleh kartu kuning dari penengah.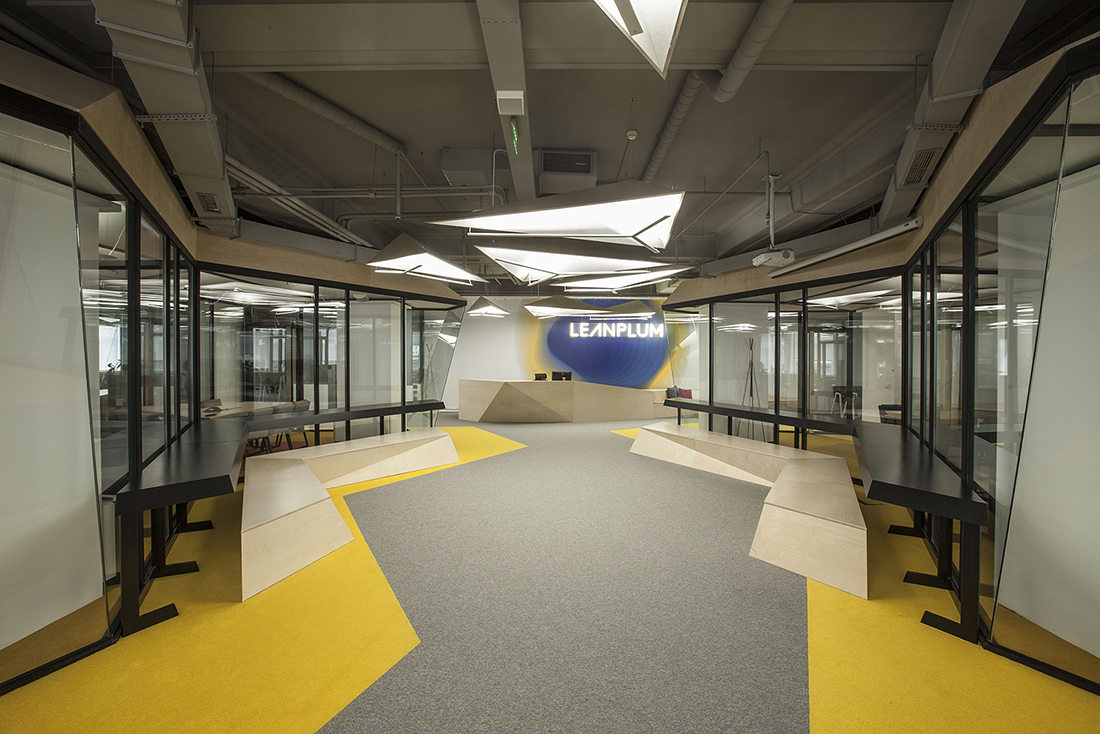 An Inside Look at Leanplum's Sofia Office
Leanplum, a San Francisco-based startup that helps mobile teams orchestrate multi-channel campaigns from messaging to the in-app experience — all from a single mobile marketing platform, recently opened a new office in Sofia, Bulgaria, designed by architectural firm Funkt architects.
"The artistic goal for the design of the new office was to create a city within an office and the main idea has been to give the employees inspiring experience through all of the activities taking place at the office throughout the work day. A spatial language has been developed for the different elements of the "interior city" office. Reception area is designed as a welcoming "city gate". It is leading a visitor to the "urban square", which is the main Meeting area. Eight Conference rooms are clustered into two "city blocks", which form "streets" and "squares" of the "interior city" with their pulled out volumes. Surrounding workstations function as freestanding "personal office" modules. Due to their custom design they can be easily moved and reconfigured into variety of working units. Sprinkled throughout the "city", the Lounge Areas are its reconfigurable "mini parks". There is a Break area, the "restaurant social district", where employees can eat, drink and chat at large communal tables and a "recreational zone", so-called Play Area, for the fun loving start-ups. the innovative office offers multiple different areas for work to take place. Custom five sided tabletop of the desks is giving the users ability for multiple reconfigurations and regrouping workstations into small or larger organic clusters. Based on personal preference, particular task or simply ones mood, each group can design its own composition that best accommodates specific work needs for certain period of time. The custom soft seating modules are inspired by the company logo's colors and come in various shapes that can also be mixed and matched into unique configurations," said Funkt architects
Location: Sofia, Bulgaria
Date completed: 2017
Design: Funkt architects
Photos: Tihomir Rachev