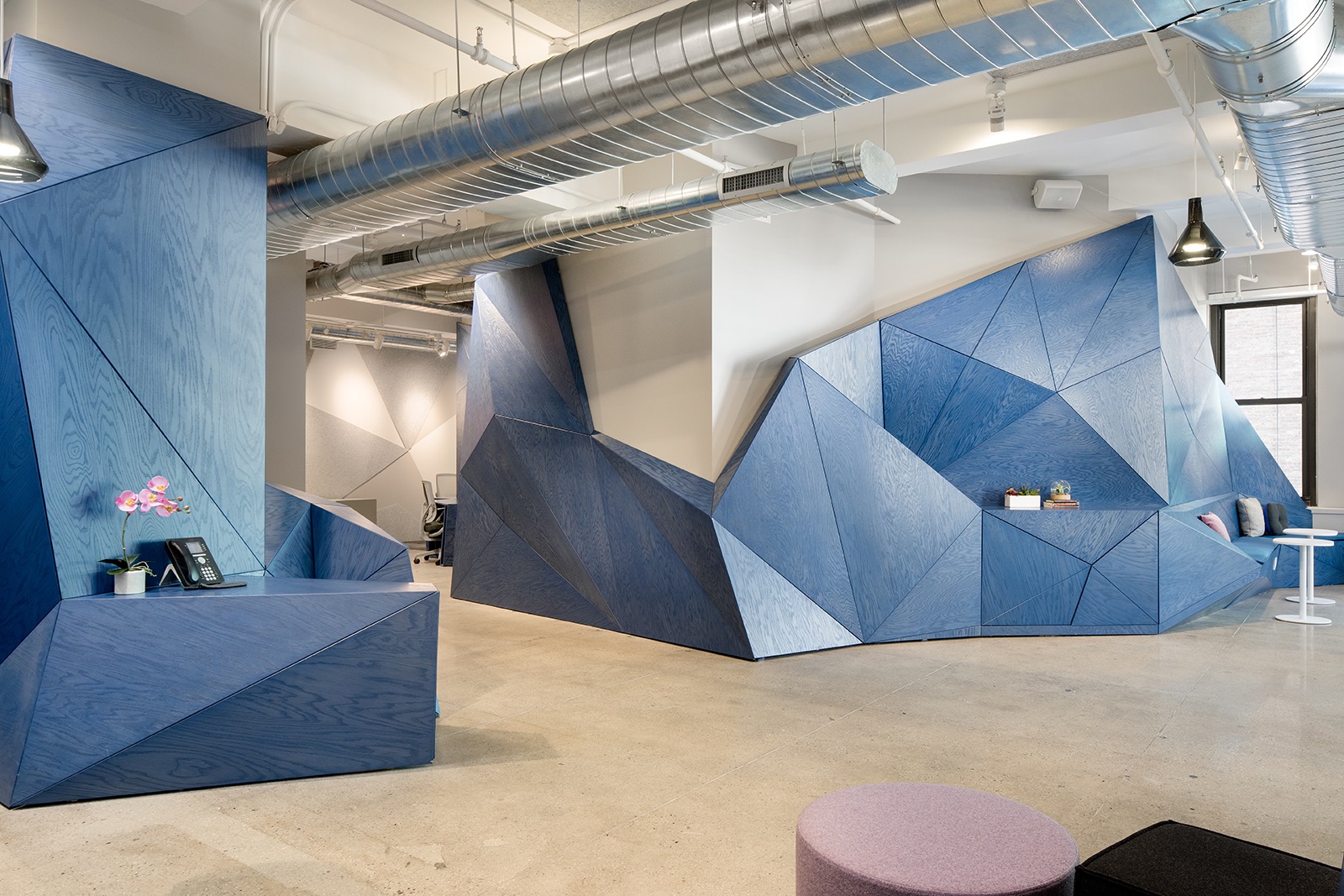 A Tour of Sonic Union's Stylish NYC Studio
Sonic Union, a New York City-based recording studio specializing in recording, mixing, sound design, radio, casting, and digital deliverables, recently opened a new office/studio in New York City, designed by architecture  & interior design firm RAW-NYC.
Tip: Last year, we have also featured Sonic Union's office in New York City's Union Square. You can see the photos here.
"Choosing another park-adjacent setting to expand their audio playground, New York audio powerhouse Sonic Union has continued its evolution by constructing and launching a second studio and creative lab with sweeping views of Bryant Park. This 5000 square foot location drops the new space in an ideal spot between uptown clients and their original 8300 square foot Union Square location. The new sunlit studio was developed by Ilan Ohayon of IOAD (Architect of Record), with acoustical consultant Richard Alderson and architectural design by Raya Ani of RAW-NYC. Renowned for her visionary and unconventional design, Ani–who also designed Sonic Union's Union Square studio–rendered dimensional interconnectivity through a bold, origami-inspired functional finish. Its generous rooms house plentiful windows, crystal-esque wooden displays and workspaces for clients to inhabit before and after sessions, allowing creativity to flourish."
Location: Bryant Park – New York City, New York
Date completed: 2018
Size: 5,000 square feet
Design: Raya Ani – RAW-NYC
Architect of the record: IOAD
Photos: Travis Mark