Menekuni permasalahan branding serta permasalahan harga jual tiap- tiap web serta game. Permasalahan branding pula wajib dapat dipelajari lebih lanjut supaya esoknya banyak yang terpikat pada game gambling agen sbobet terpercaya taruhan online ini. Perihal ini hendak membagikan akibat lain semacam banyaknya era yang hendak berasosiasi ke dalam game sampai banyak orang yang turut mensupport game gambling duit asli dalam kompetisi yang terdapat.
Semacam metode intersepsi, metode mengutip ataupun membersihkan bola pula ialah metode yang bermanfaat buat bertahan dari serbuan yang dicoba rival. Tetapi, Kamu pula wajib berjaga- jaga kala agen bola melaksanakan metode ini, sebab dikira amat beresiko. Bila Kamu melaksanakannya dengan salah, Kamu bisa menyakiti rival Kamu serta Kamu dapat memperoleh kartu kuning dari penengah.
Pada 2900, bangsa Mesir memakai graf hieroglif. bandar togel terpercaya ialah bahasa ikon, dimana tiap pernyataan diwakili oleh ikon yang berlainan. Bila simbol- simbol itu digabungkan jadi satu susunan, hingga hendak menciptakan suatu maksud yang berlainan. Rupa catatan serta bahasa hieroglif ini lebih maju dibanding dengan catatan bangsa Sumeria.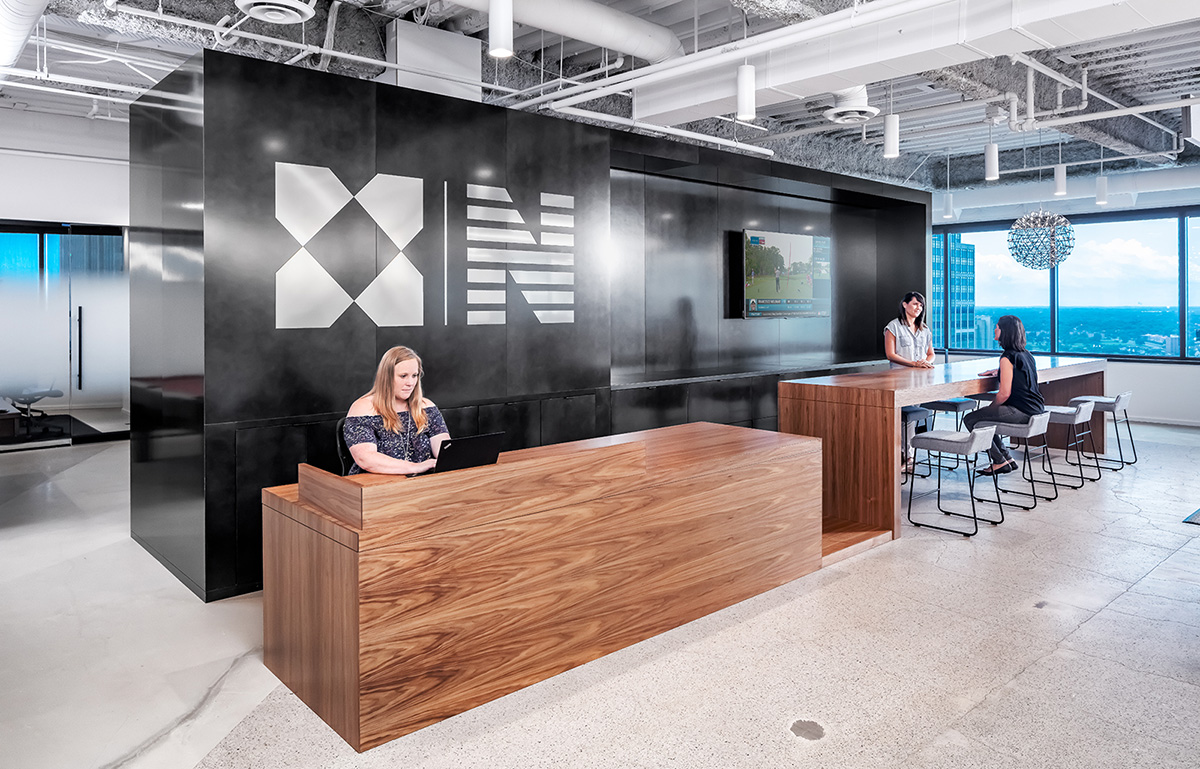 Inside Newmark Knight Frank's Modern Minneapolis Office
Newmark Knight Frank, a real estate advisory firm that provides  real estate advisory services to multinational corporations and institutional investors, recently hired interior design firm Studio BV to design their new office in Minneapolis, Minnesota.
"The goal for the new office was to establish the respected international brand of NKF's while creating a warm and welcoming environment that authentically represents the work style and energy of the Minneapolis talent. This dynamic connection between the depth of resources of the global organization coupled with the relationships and knowledge of the Minneapolis team make NKF uniquely positioned as leaders in the Minneapolis real estate market. The brand of NKF is represented in the space through intentional use of the brand color, as well as through familiar features such as the world office map and logo.The Minneapolis culture is felt through the use of locally sourced woods and metals used in places of gathering and connection. These key local materials and lighting and custom furniture are in areas where the team gathers and celebrates. It's the heart and soul of the office. The intersection of these two ideas happens with the dark metal box. The metal box houses the kitchen, bar, reception area and meeting space. This simple move of mass and void is the icon for the space. Creating the touch point for visitors and the team to gather around," says Studio BV
Location: Minneapolis, Minnesota
Date completed: May 2018
Size: 5,000 square feet
Design: Studio BV
Photos: Farm Kid Studios