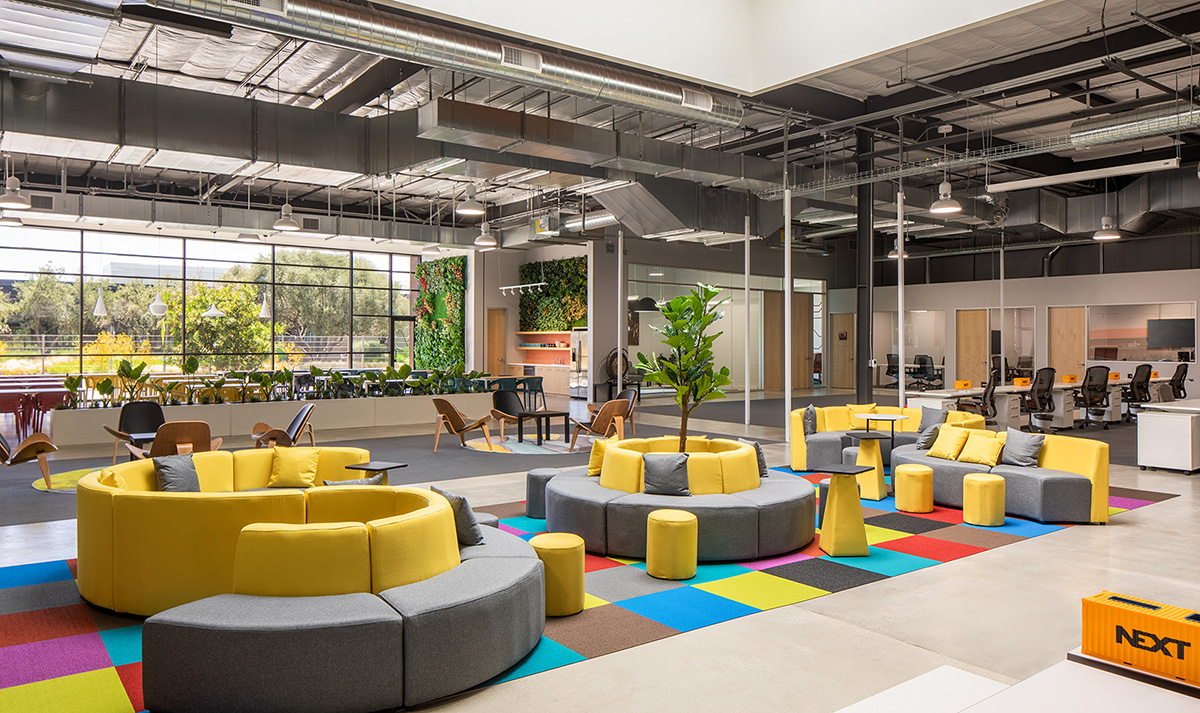 A Peek Inside NEXT Trucking's New El Segundo Office
NEXT Trucking, a technology startup that uses predictive load technologies to connect carriers with available loads, recently hired interior architecture firm Studio V to design their new office in El Segundo, California.
"Located within the Utah Avenue Campus, El Segundo it is situated in 23,000 of a re-development project of nearly 200,000 square feet in two high-bay creative single story buildings formerly occupied by Xerox as a light manufacturing and research and development facility.

The Campus project spans 12 acres of landscaped open space. NEXT's space includes high ceilings, an abundance of natural light, concrete floors, "green walls", sit/stand desks, huddle and conference rooms, a fitness center, game room, mother's room, outdoor BBQ area, a lobby housing, of course, a truck cab, and so much more," says Studio V.
Location: El Segundo, California
Date completed: 2019
Size: 23,000 square feet
Design: Studio V
Photos: Daniel Solomon