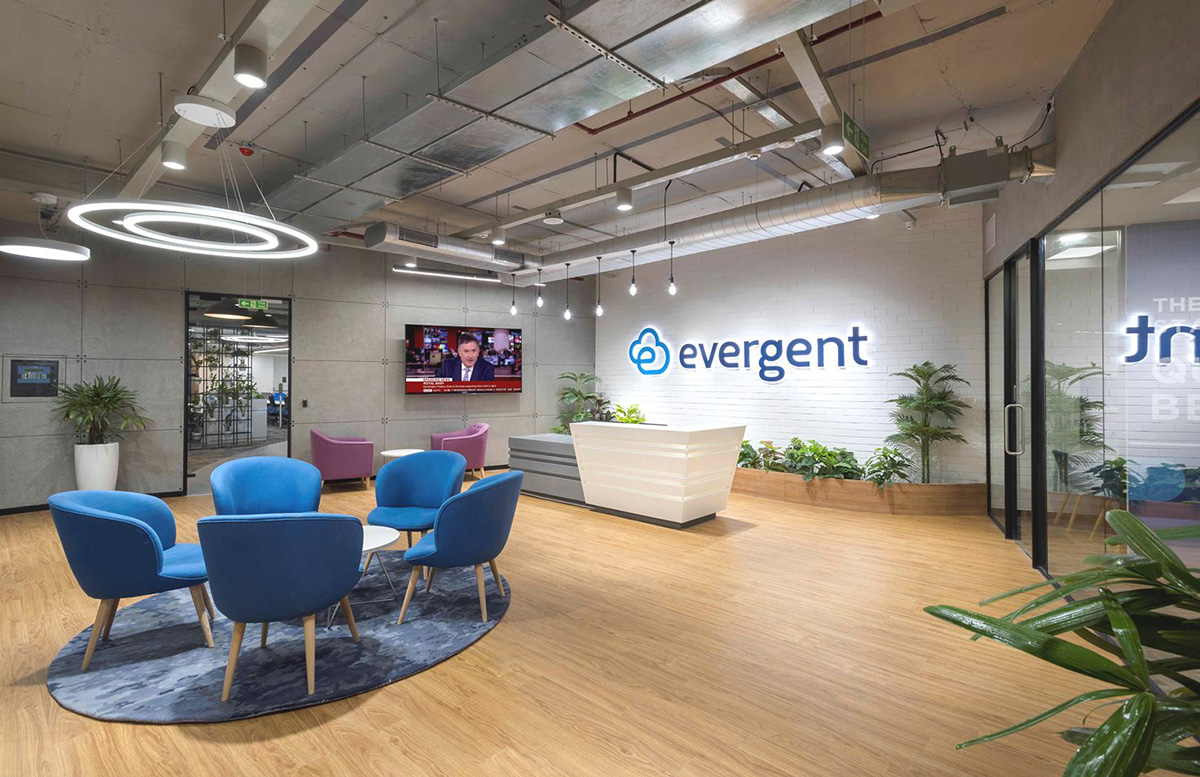 A Tour of Evergent's New Hyderabad Office
Evergent, a software company that provides management solutions for telecommunications, media, and entertainment providers, hired interior design firm Zyeta to design their new office in Hyderabad, India.
"Evergent's open office workspace design displays a strong, logical bent towards wellness and employee flexibility. Situated in a prime location and offering a superlative view—it ensures that there is an even flow of natural light throughout the office space. The center, comprising of the major chunk of meeting rooms, and community space—allows employees easy access to the meeting rooms—which overlook their individual workstations.

Speaking of workstations, they come integrated with ultra-durable furniture and are ergonomically precise—further enhancing the overall safety and well-being around the employees, which in itself is also supplemented by biophillic elements, adding a natural aura around daily work life. Not to mention, the in-built gymnasium offers a consistent option for employees' to maintain their health and fitness.

Employee engagement spaces and neighbourhood spaces (housing elements like foosball and table tennis) complete the final piece of the puzzle—ensuring that there is ample room for creativity, enjoyment and interactivity throughout the day, and help inculcate a collaborative vibe," says Zyeta.
Location: Hyderabad, India
Date completed: July 2019
Size: 36,000 square feet
Design: Zyeta
Photos: Anand