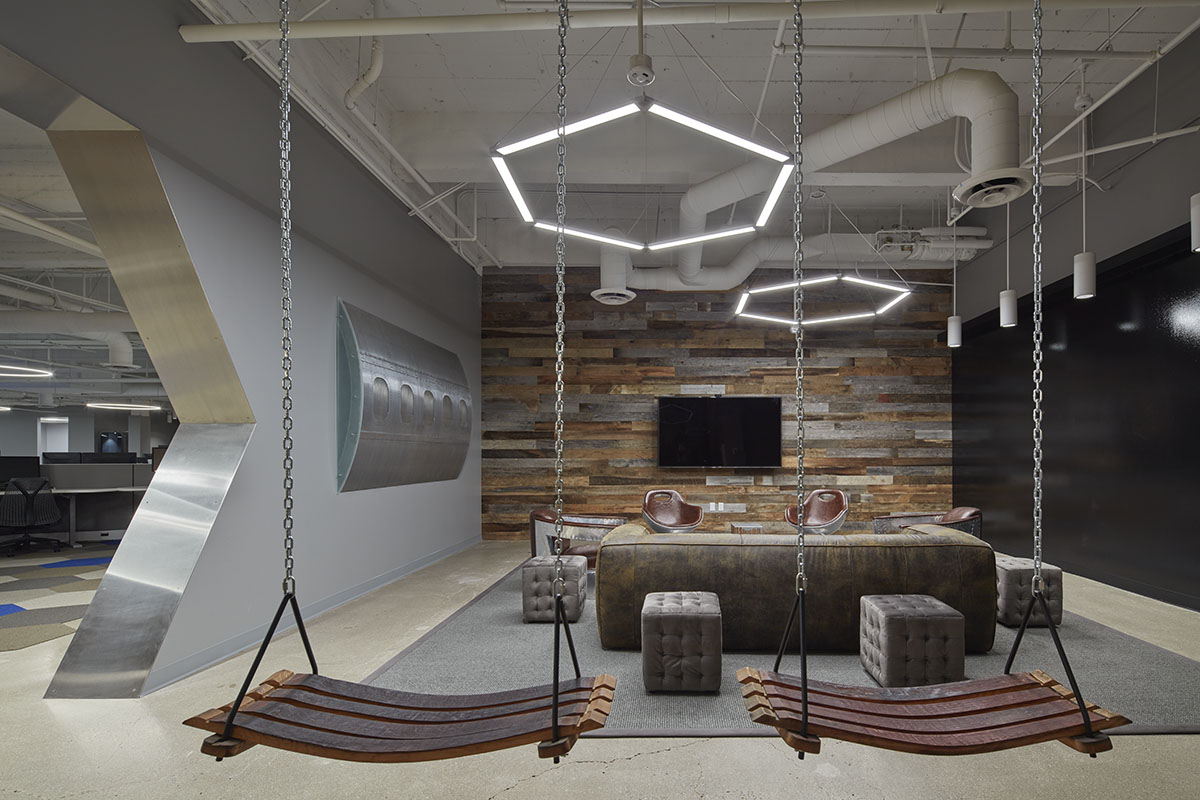 Studio V

Location:

Los Angeles, California

Website:
Studio V has been in existence since 2002 and is fortunate to have a client roster that includes Viacom, Skechers U.S.A., The Milken Institute, Universal Music Group, E! Networks/NBC Universal, Great American Insurance and Fandango, to name a few. We are a boutique firm comprised of key senior staff with a collective work experience of over 60 years in the commercial architectural field.
Our philosophy is to design space that complements the culture, business plan and personality of each client. We do not have a style or a preconceived idea of how your space should look. Studio V's motto is that good design does not have to be expensive. Our mission is to deliver functional working environments that inspire their inhabitants, and to deliver this on budget and on time. We have a keen understanding of the business of design and making sure that we are always working to the bottom line.
Projects of this designer
NEXT Trucking, a technology startup that uses predictive load technologies to...

Chrome River Technologies, a software company that provides expense reporting and...

Universal Music Group, one of the world's leading music companies that...