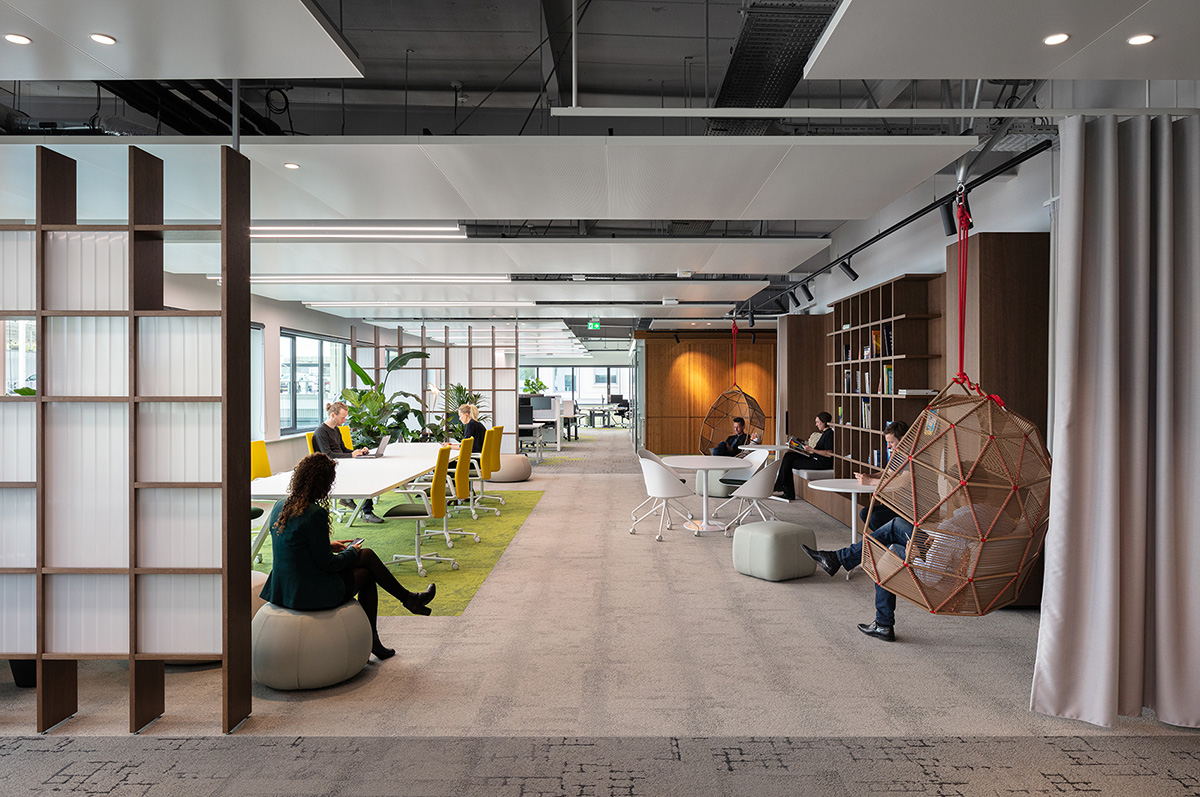 A Tour of CBRE's Biophilic Amsterdam HQ
Real estate services and investment firm CBRE has recently moved into a new headquarters in Amsterdam, Netherlands, which they designed themselves.
"The nature of work is changing and greater demands are being made of the buildings we use. As a result, accommodating the needs of businesses and providing real estate solutions is becoming ever more complex. The Core is a place where we will work closely with our clients to design future working environments, a place where innovation comes to life and entrepreneurship can flourish.

We thoroughly renovated the building on Anthony Fokkerweg in Amsterdam: disconnecting it from the gas mains, fitting a new insulation shell and rethinking the entire layout. Four different zones now give users of The Core the opportunity to choose a working approach geared to the assignment they are working on.

We see The Core not so much as an office, but rather as a meeting place,' Marco Hekman explains. 'Our aim is to combine expertise and to facilitate our employees and clients to come up with creative and relevant solutions for real estate and housing issues. Innovation will support all these objectives. Within the walls of this great new space, it's all about people power," says CBRE.
Location: Schinkel district – Amsterdam, Netherlands
Date completed: Februrary 2019
Size: 50,590 square feet
Design: CBRE