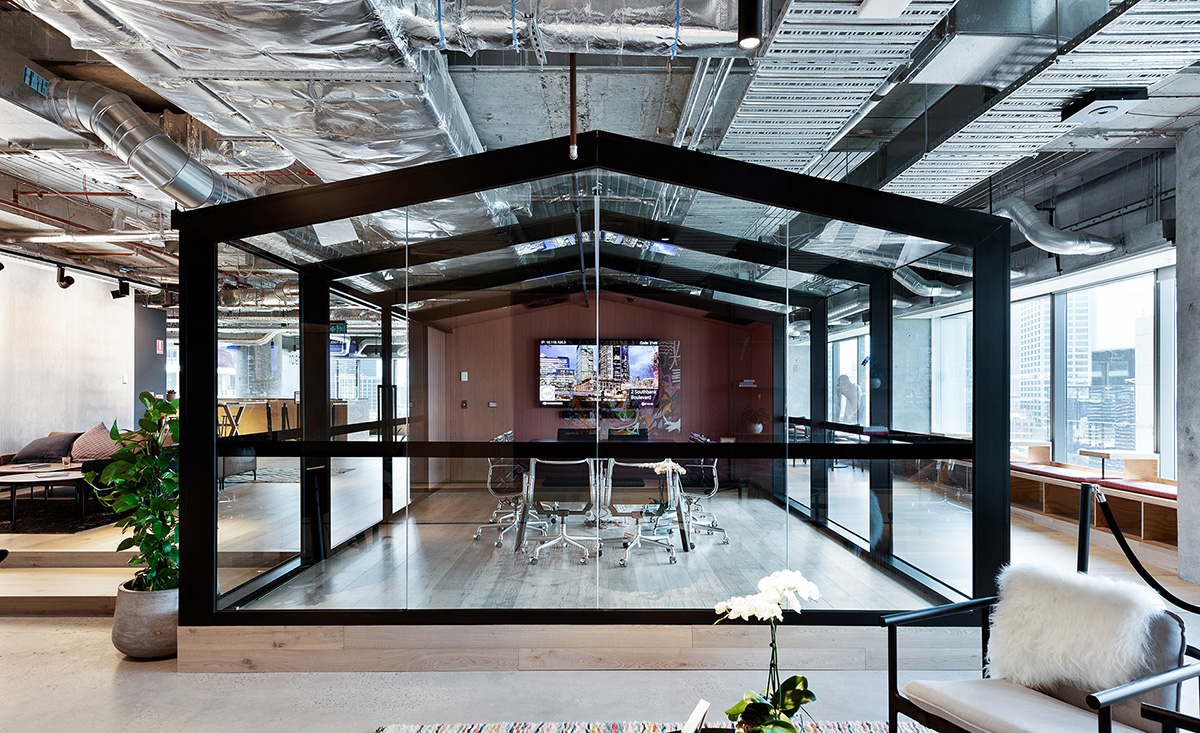 A Tour of Space & Co.'s Melbourne Coworking Space
Space & Co, a coworking company that provides flexible workspaces for creatives and entrepreneurs, recently hired architectural firm BVN Architecture to design their new coworking space in Melbourne, Australia.
"Committed to providing a flexible workspace for its tenants, this BVN Architecture designed space embraces its industrial shell and oozes sophistication through its finishes and services.

Defined by transparent glass, robustconcrete, exposed ductwork and raw timber, this aesthetics-driven space is the ultimate in co-working chicness. Business people will love the multifaceted nature of the space as it offers a range of private office suites, open plan desks, studio offices, executive boardrooms and lounge areasfor tenants to utilise as needed.

Arguably its most redeeming feature, Space&Co's internal Glasshouse meeting room defies gravity and emphasises the industrial aesthetics ingrained within the space. Tenants will not only relish in hosting clients in this beautiful location, but will feel a sense of inspiration as they walk through the open-plan workspace.

Combining a natural colour palette with refreshing levels of texture and technology, Space&Co. Southbank succeeds in offering a flexible environment designed for innovation and collaboration," says Schiavello Construction.