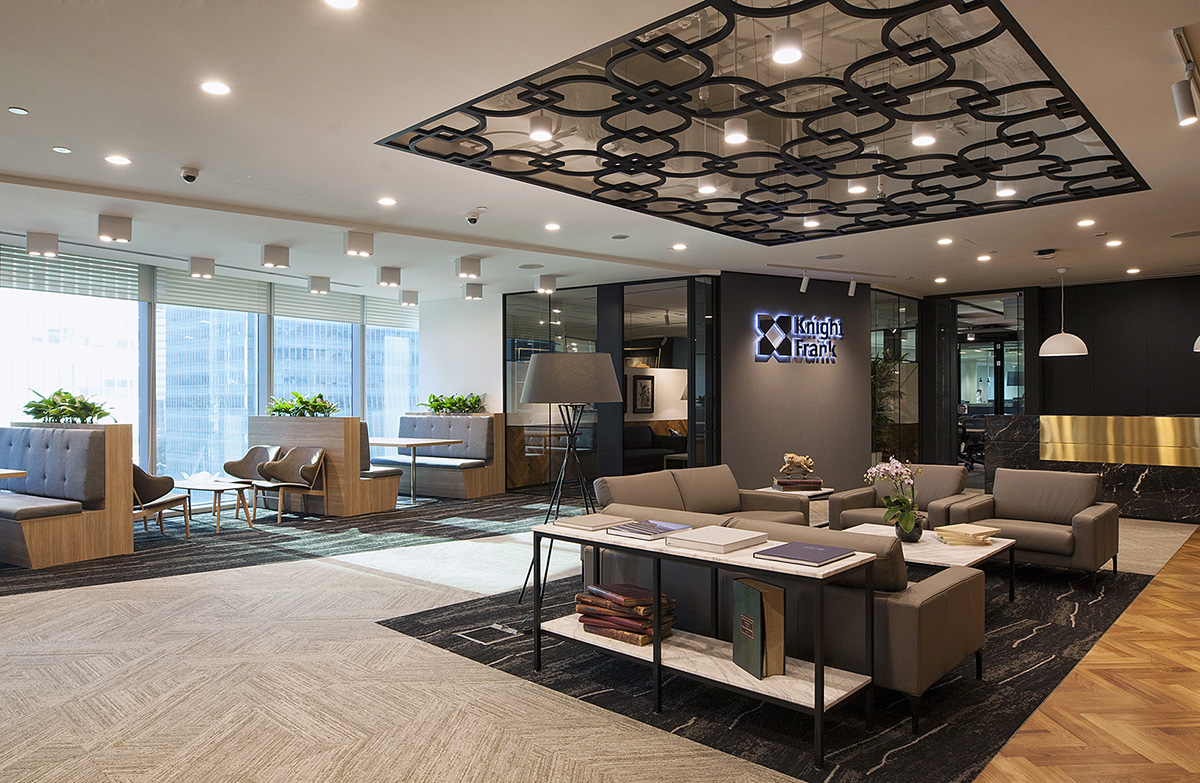 A Look Inside Knight Frank's Modern Singapore Office
Global real estate agency Knight Frank has recently appointed interior design firm SCA Design to design their new office in Singapore.
"Knight Frank Singapore's new offices needed to reflect the firm's status as a global real estate consultancy. The firm's vision was for the workspace to embody its history and values, while also fulfilling the need for an agile new working environment that energised and inspired staff.

Working in tandem with Kemp & Associates, SCA Design relied on Workplace Strategy insights to achieve project objectives. The resulting new Knight Frank Singapore premises is professionalism personified – bright and energetic, comfortable and warm, with a hint of playfulness. The dynamic office is designed with productivity in mind, integrating a variety of spaces for multiple working styles.

Characterised by openness and accessibility, the new office was conceptualised for Agile Activity Based Working arrangements, which is predicated on fluid circulation and connectivity. As client engagement encompasses another chief function, the space also needed to leave a lasting, positive impression. With a view overlooking the bustling Singapore CBD, the new Knight Frank office features a bold entrance reception area defined by natural stone with accent highlights of gold-brushed stainless steel. It features a material palette of natural timber herringbone, warm, cosy echo panel wall cladding, and acoustic ceiling detailing of local Peranakan patterns.

The Knight Frank brand is reinforced through a History Wall that conveys the firm's rich heritage, as well as through the use of the company's corporate colours that help invigorate the work environment. The final touch comes in the form of greenery and hanging plants placed at breakout zones that aim to enhance performance and promote staff and client wellness," says SCA Design.
Location: Singapore
Date completed: 2019
Size: 14,000 square feet
Design: SCA Design