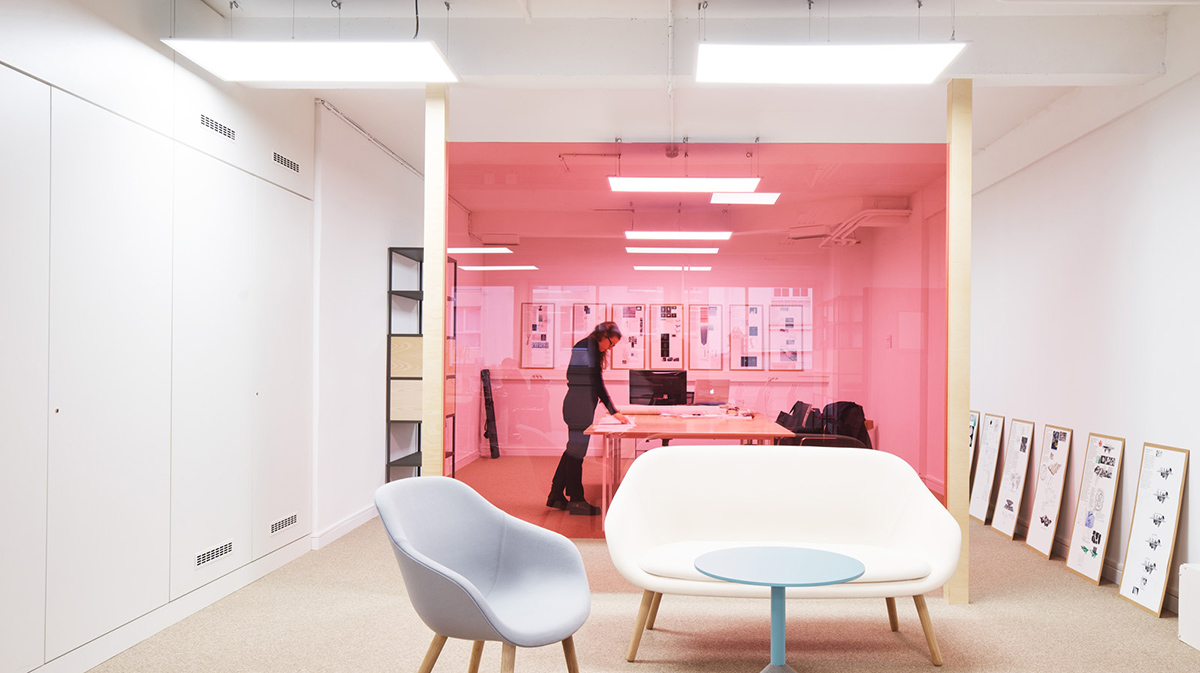 A Look Inside Lafayette Plug & Play's Modern Paris Office
Lafayette Plug & Play, a startup incubator that helps startups with their business development, recently hired architecture interior design firm CUT Architectures to design their new office in Paris, France.
"Along the bay windows are placed large desks for team working while the central space is inhabited by scaffolding- like structures made out ot powder-coated steel tubes linked with connectors and covered with corrugated polycarbonate panels playing with light and shapes together with the curtains behind. The horizontal structures are made out of plain PVC giving elegance to the pods which are used as meeting rooms, workshops or phone booth, the acoustic curtain giving adjustable privacy.

Transparent polycarbonate vertical tubes are used to visibly supply connectivity and power while ordering the desks.

A dedicated area for an artist from the Galeries Lafayette Foundation in residence for 6 months is marked by a colorful glass partition. The kitchen area, forum for exchange and sharing, is composed of a long light wood common table echoing with the kitchen worktop and its iridescent backsplash covering the wall," said CUT architectures.
Location: Paris, France
Date completed: 2017
Size: 10,763 square feet
Design: CUT architectures
Photos: David Foessel