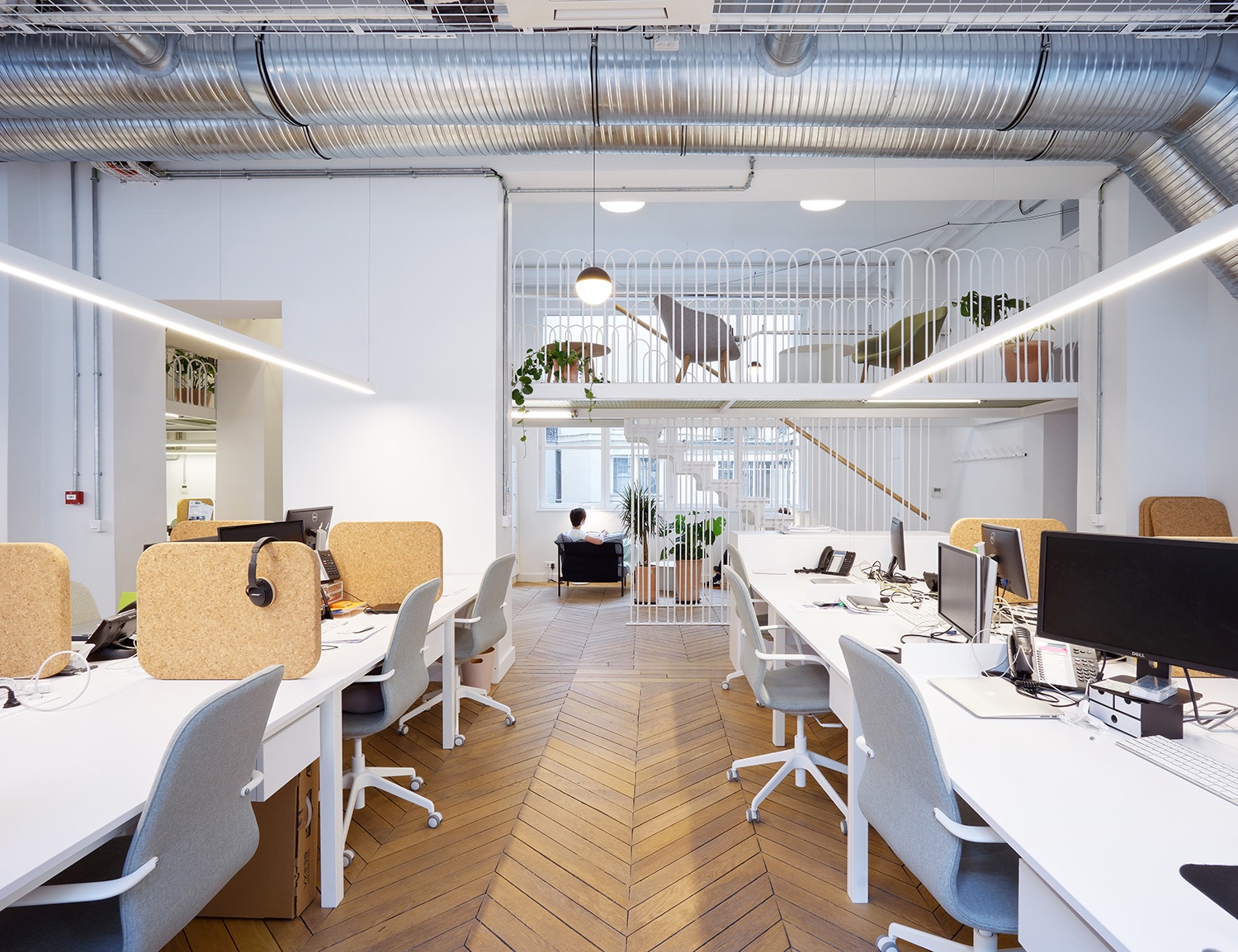 A Tour of MAD Network's Modern Paris Office
MAD Network, a consulting firm specialized in client experience for luxury brands, recently hired architecture interior design firm CUT Architectures to design their new office in Paris, France.
"The offices located in the heart of Paris are spread over two floors and more than 4,600 square feet of which nearly half has a typical Parisian bourgeois heritage completely neglected by the previous works, yet offering massive oak floors, monumental high ceilings and exceptional ceiling moldings giving a sumptuous setting to the workspaces.

Contemporary intervention

Overlooking the workspaces, we imagined an Eden garden offering a parenthesis accessible to the employees. This intermediate suspended floor anchored to the surrounding walls creates a series of lounges and informal meeting spaces borrowing aesthetic codes to the Parisian garden. The floor is green and translucent (epoxy grating and the handrailing is made of curved steel rods. This level forms the backbone of the offices as well as its new identity," said CUT Architectures.
Location: Paris, France
Date completed: 2018
Size: 4,682 square feet
Design: CUT Architectures