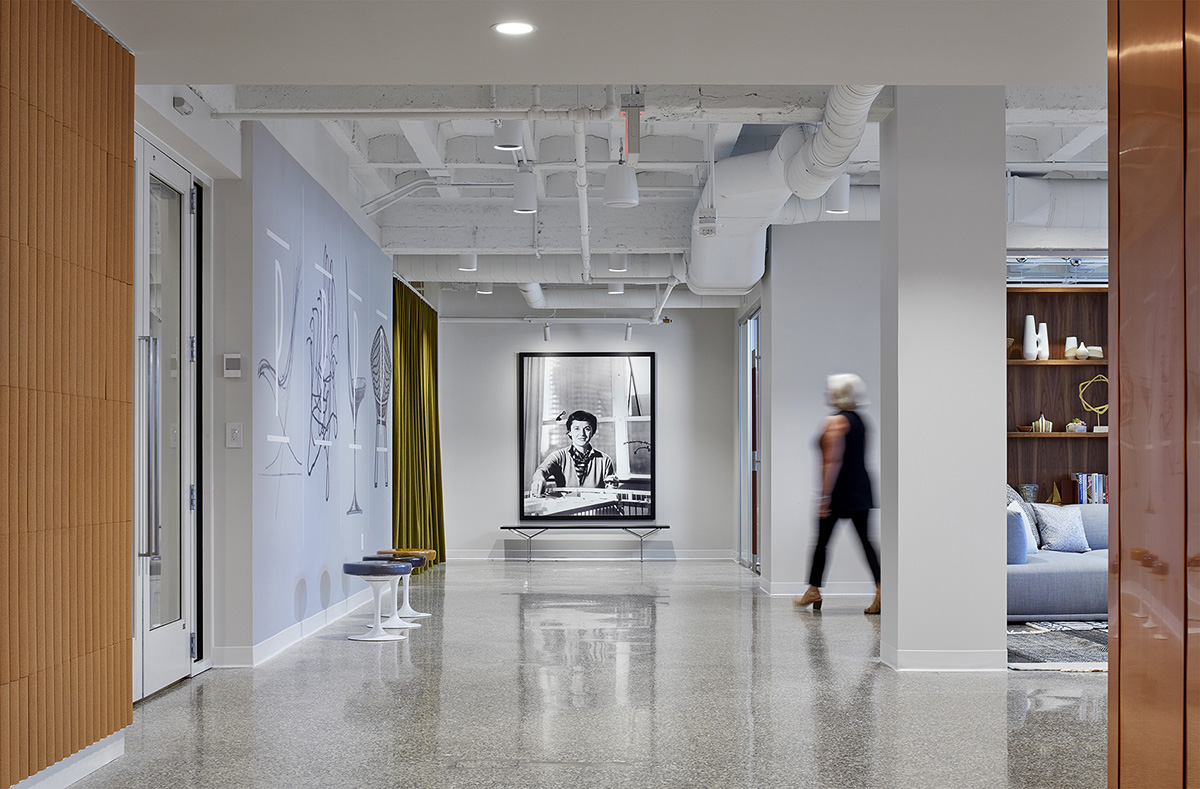 A Look Inside Parameters' Sleek New Minneapolis Office
Parameters, a workplace furniture company that distributes Knoll office furniture, recently hired interior design firm Studio BV to design their new part office, part showroom in Minneapolis, Minnesota.
"We created a working showroom that balances the legacy of Knoll with the contemporary feelings of Muuto. This working showroom is the perfect balance of a showroom and office. The office itself should be a laboratory for the clients and designers that come to use the space. The team created a design workspace that accommodates all day working sessions and yet integrates the materials and the technology needs.

This project balances classic materials of marble, copper and cork, with the beautiful objects and work tools needed to support the sales team.

The design of the showroom had to balance the two brands of Knoll and Muuto. These two brands are complementary and integrated throughout the design. Layering the legacy pieces of Knoll Studio with the fresh new Muuto collection creates a dynamic combination and shows designers and clients how you can bridge between the brands.

The design of the showroom shows small offices- 8×10 sizes which is common in contemporary offices. The space shows only 6×6 workstations and benching and shows multiple iterations of layouts using the same product. This is an important tool to show clients how the products can be flexible and change to meet their needs.

The design team used classic materials like cork and copper contrasted by terrazzo and concrete as a canvas for the showroom. These materials anchor the furniture and create and elegant and timeless backdrop. The space works hard for the showroom team, having flexible walls, workshop spaces and many places to entertain. This is the future of showroom that tells the story of change," Studio BV.
Location: Minneapolis, Minnesota
Date completed: June 2019
Size: 16,000 square feet
Design: Studio BV
Photos: Corey Gaffer