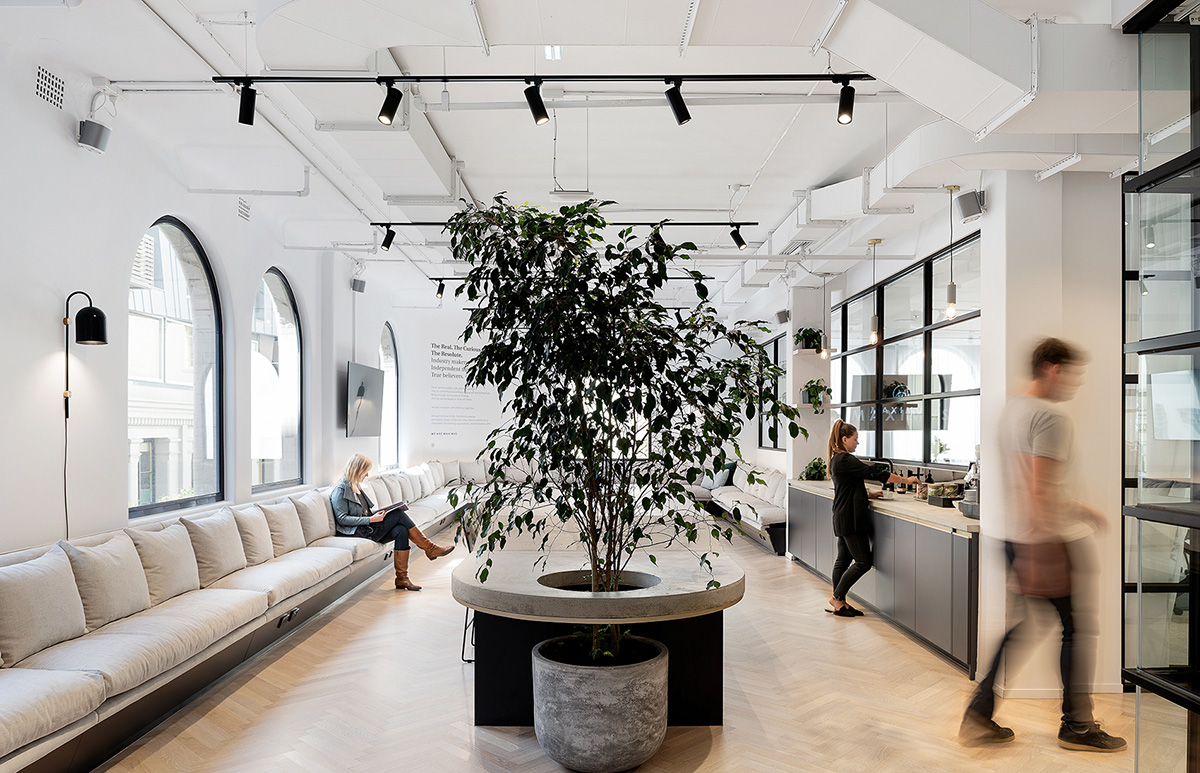 Inside Maximus' Elegant New Melbourne Office
Business management consultancy Maximus hired architectural firm Siren Design to design their new office in Melbourne, Australia.
"The opening up of the space and exposing of the architectural framework, made the 'bones' of the building become truly evident. Flooding the space with natural light whilst juxtaposing an interior of raw and natural elements helped to create a uniquely Melbourne flavour and an inviting atmosphere to bring forth an up-market, highly functional collective space.

A key element within the spatial design was the exploration of the blurring the traditional boundaries between visitors and the work that goes on "behind the scenes". Siren's idea was to create an entry space that welcomes clients into a relaxed environment, encouraging instant connections through collaboration and creativity. Siren achieved this twofold, firstly by designing a communal café and training zone on entry. Secondly, by bringing in residential design elements through the use of light parquetry style timber floors, full height sheer curtains and an oversized inviting down filled banquette seat. It was very important for Maximus to have its own identity within its Melbourne space.

Although the functional brief payed homage to Maximus' Sydney office of a highly collaborative, elegant space with a high-end aesthetic it was imperative for Siren Design to add in a distinctly Melbourne touch.

The result was a space which provided large comfortable open areas to create a relaxed learning environment for Maximus' clients, comfortable meeting zones for employees and smaller more private spaces for their day to day workings. It is a collaborative, flexible open design that inspires social interaction amongst guests and staff, to encourage a distinctive, memorable experience," says Siren Design.