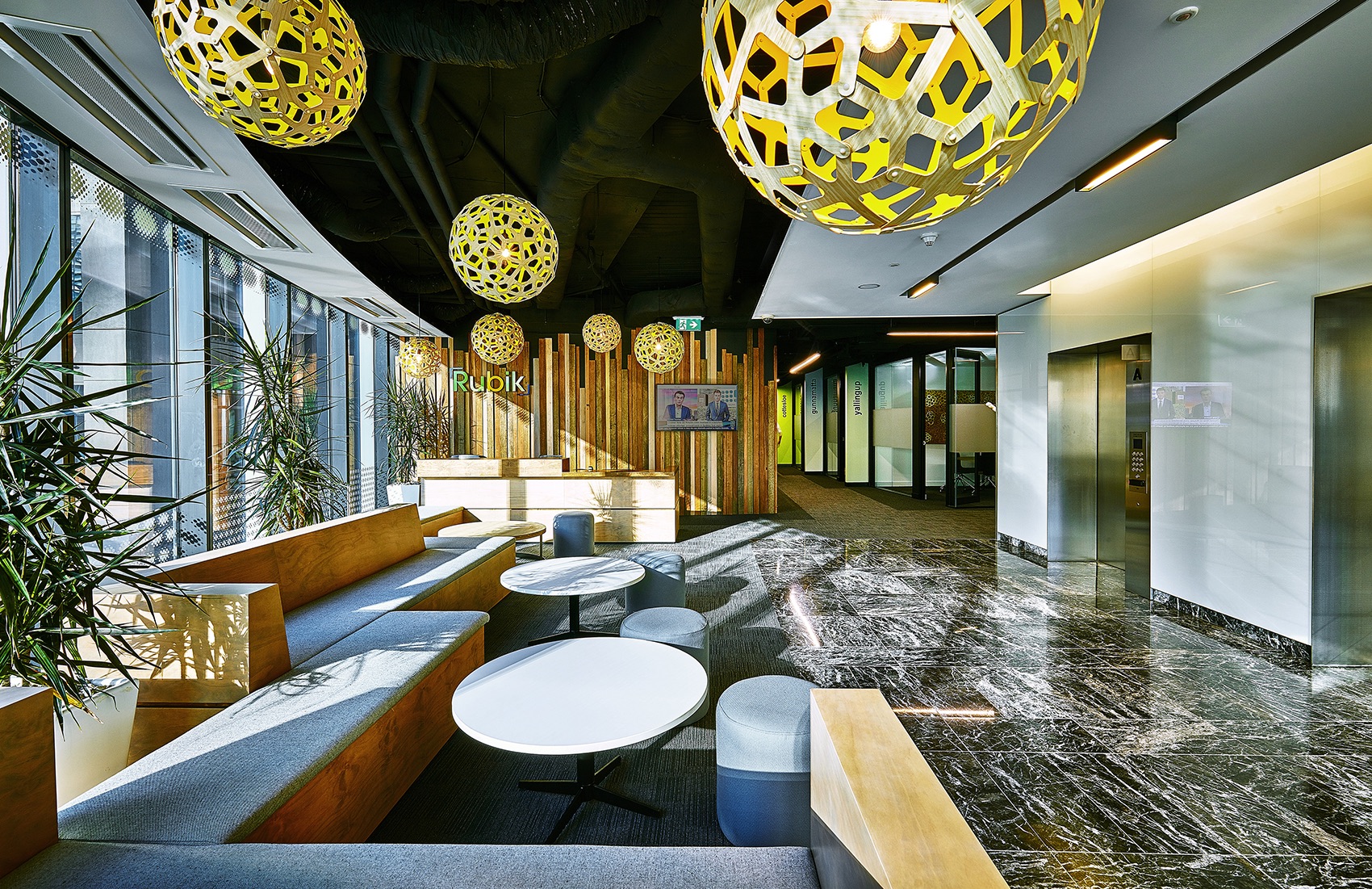 A Look Inside Rubik's Modern Sydney Office
Architecture firm Jonathan Clark Architects recently completed a new design and fit-out for software company Rubik in Sydney, Australia.
"Comprising a whole floor of a new tower in the Central Business District of Sydney, this office space for 140 employees took only 3.5 months from inception to completion. The success of this project was down to great communication. We collaborated super fast with our partners on the ground in Sydney, speedily progressing a works schedule 24/7. All our queries were submitted by end of day UK time and by the start of our next day we had feedback and responses to our proposals that had been efficiently progressed during the night.

Our brief was to create a modern and striking work environment with a reception and waiting area, a boardroom, several meeting rooms and cellular offices plus a kitchen and breakout area within the open plan office space.

We used simple graphics and vibrant Australian colours to highlight and identify the individual meeting rooms and the various zones within the open plan areas. A simple and striking palette of materials was used throughout including reclaimed timber panels, black framed office partitioning and different shades of carpet tiles to create a pixellated effect that further defines and highlights the different areas.

The kitchen and breakout area is spatially defined by a half-height timber surround, which acts as regular seating for break times, but can also be used as an auditorium with 'arena' type seating for staff presentation and training purposes," said Jonathan Clark Architects.