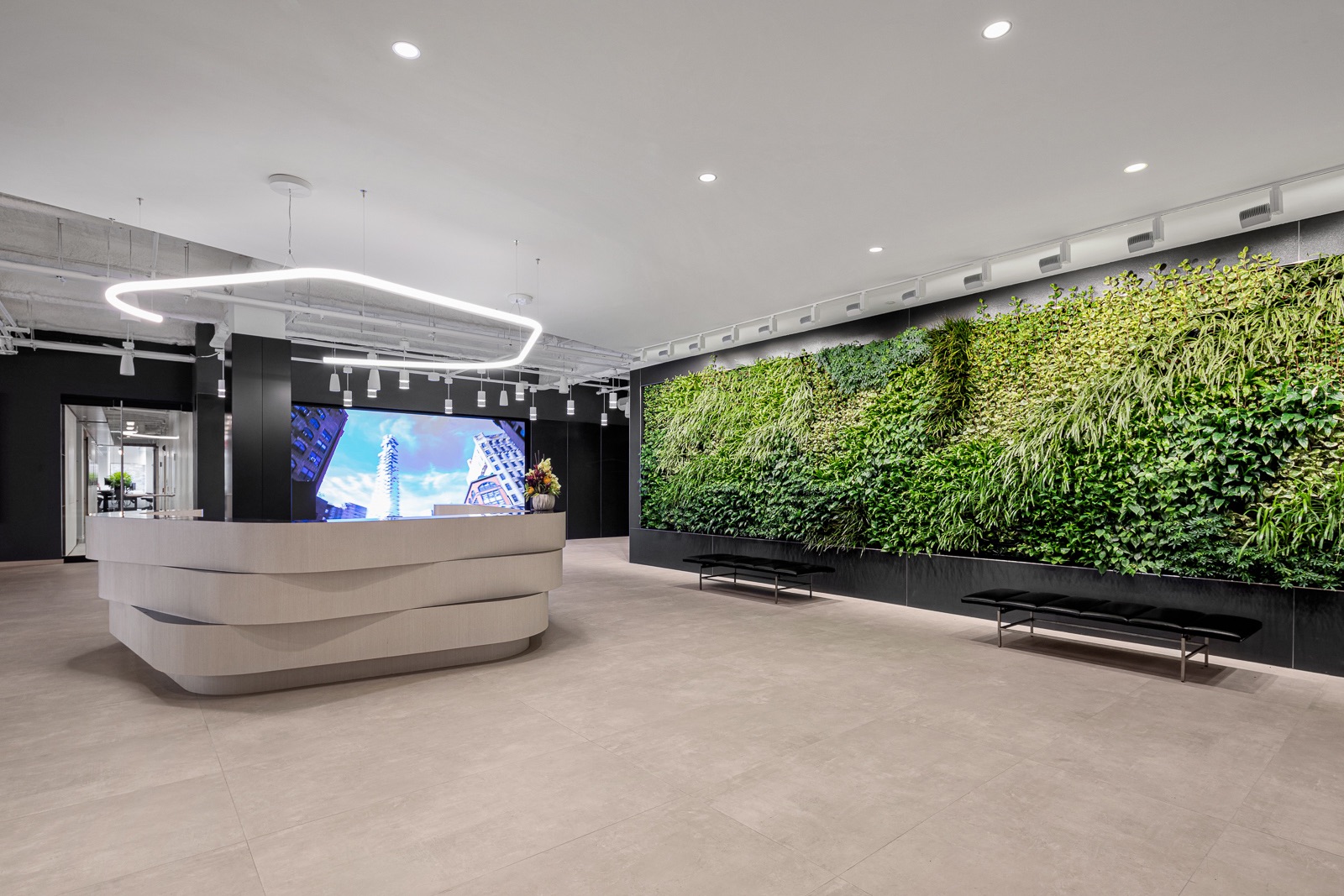 A Tour of Lendlease's Biophilic NYC Office
Global construction, property and infrastructure company Lendlease recently designed itself a new office in New York City.
"Located just a few floors above Grand Central Station, our new New York office is a contemporary workspace that contrasts with the building's historic façade and reflects the company's long-held leadership of sustainable innovation in the construction and development industry.

The loft-like office includes a series of homages to New York, including dozens of photographs of the iconic buildings Lendlease has constructed over the past four decades, a pair of graffiti murals and an abstract, wood-block recreation of the High Line by Irish artist Kasia," says Lendlease.
Location: New York City, New York
Date completed: 2019
Size: 16,000 square feet
Design: Lendlease – in-house