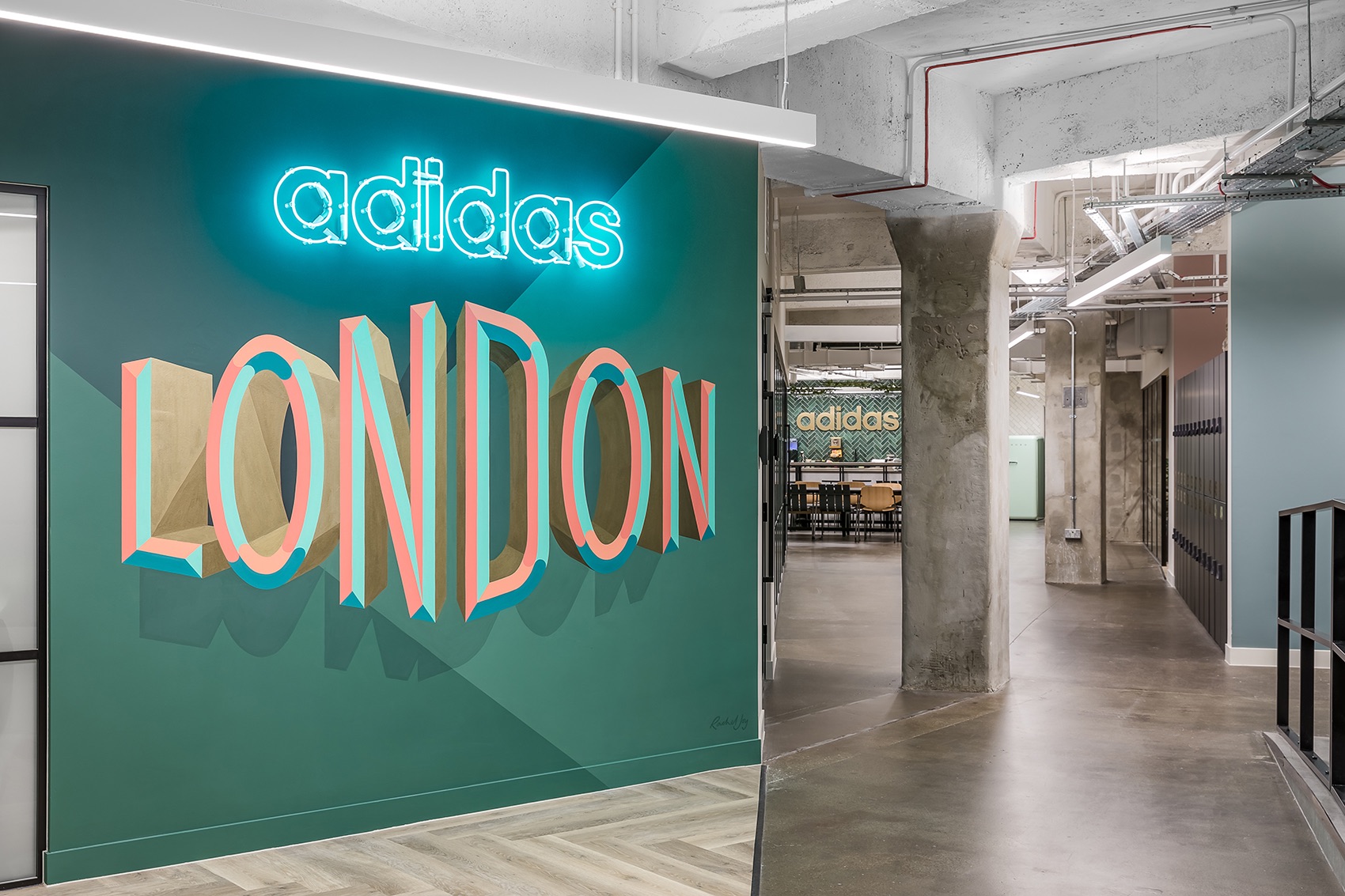 A Look Inside Adidas' Cool New London Office
Global sport brand Adidas recently hired workplace design firm Oktra to design their new office in London, England.
"When Adidas first approached us, there wasn't much of a brief. Adidas knew they wanted to move away from the corporate feel of their previous office, unite multiple design teams under the same roof – creating 'one Adidas' – and reflect their people, culture and building in the space. The openness with which Adidas approached the project made it incredibly exciting; and we took this opportunity to really push the boundaries of traditional workplace design.

We carried out a series of workshops with Adidas's design influencers that enabled us to accurately represent their brand in the space. Because we were working with Herbal House, a former printworks factory that celebrates its industrial past, we used heritage colours and brass features to reflect the character of the space, whilst evoking Adidas's brand DNA.

Adidas's new workspace features open plan areas, meeting rooms with different personalities, semi-open collaboration spaces and a standout teapoint. But, that's not all. Their new workplace also features an Entertainment and Influencer (EIM) room, a trend room and a show room; allowing Adidas to track the latest trends and host a range of events all under the same roof. But, there's still more. As a brand, Adidas have always been focussed on sustainability. The chairs in Adidas's new office are made from 100% recycled, ocean plastic waste and the teapoint is clad in 5,000 recycled, melted down yoghurt pots. Trust us when we say, your office really can do more than you think," says Oktra.
Location: London, England
Date completed: 2019
Size: 16,000 square feet
Design: Oktra
Photos: Oliver Pohlmann