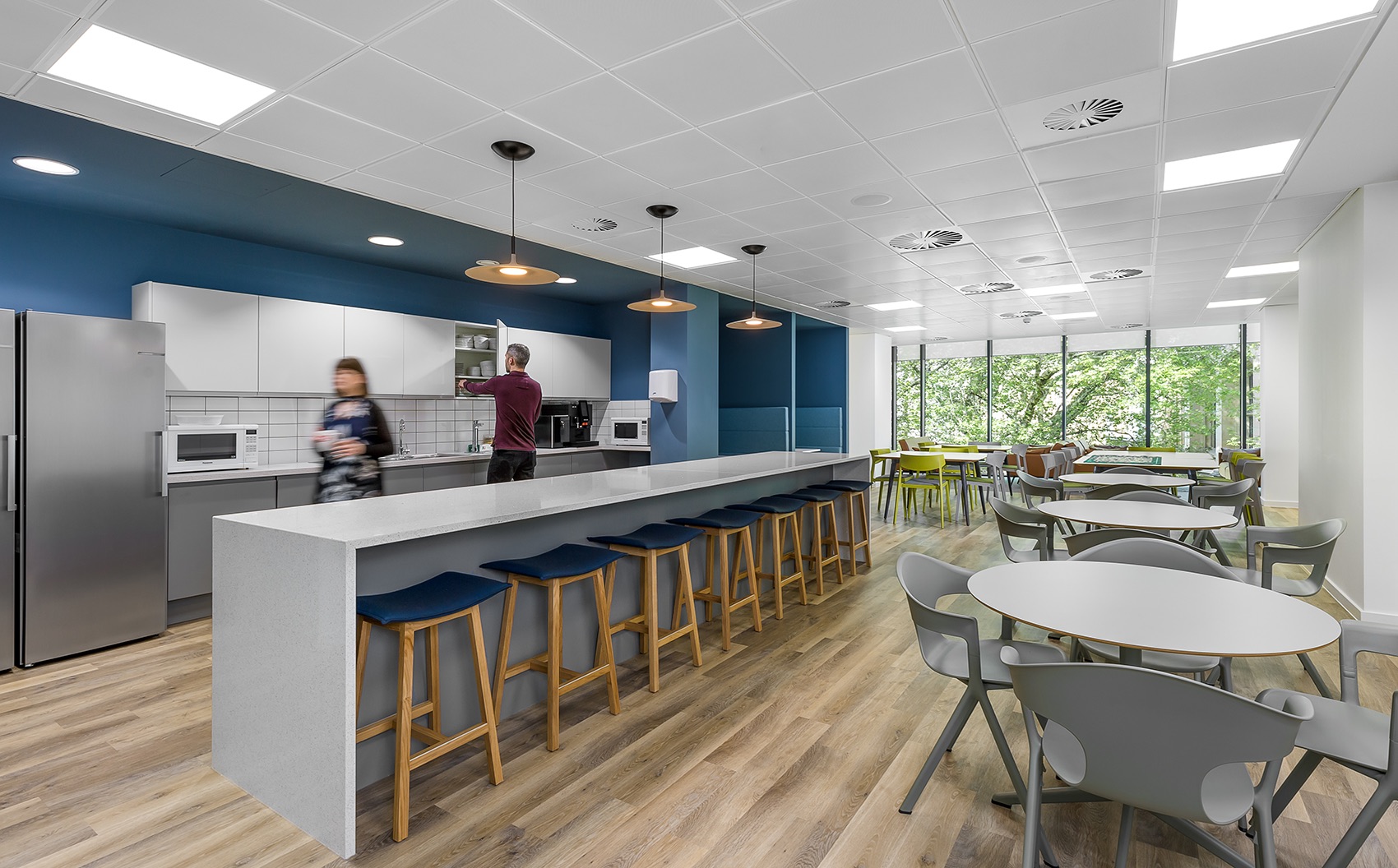 A Look Inside Marks and Clerk's New London Office
Global patent and trade mark attorney firm Marks and Clerk recently hired workplace design firm Oktra to design their new office in London, England.
"Having outgrown their previous workspace, Marks and Clerk approached us to design a flexible, professional and timeless new office. The brief: to create a workspace that could hold in-house events, reflect their brand in a subtle, sophisticated way, encourage connectivity and enable flexibility.

Working closely with Marks and Clerk, we pushed the brief to create a fully flexible workspace. We used full-height sliding panels to separate the meeting suite, breakout space and reception area so their new front-of-house area can be easily transformed to accommodate individual meetings, 30+ board meetings, 90+ seated events and 200+ standing events. To demonstrate how flexible Marks and Clerk's new workspace would be, we created a mini movie that allowed them to virtually walk through their new workspace.

Throughout the new workspace, subtle pops of colour nod to Marks and Clerk's brand identity. For the front of house areas, we used a timeless palette of timber, stone and mirrors to create a solid, trusted aesthetic. The new front-of-house area, communal space and lounge area can already be seen to inspire collaboration and connectivity," says Oktra.
Location: London, England
Date completed: 2019
Size: 25,000 square feet
Design: Oktra
Photos: Oliver Pohlmann