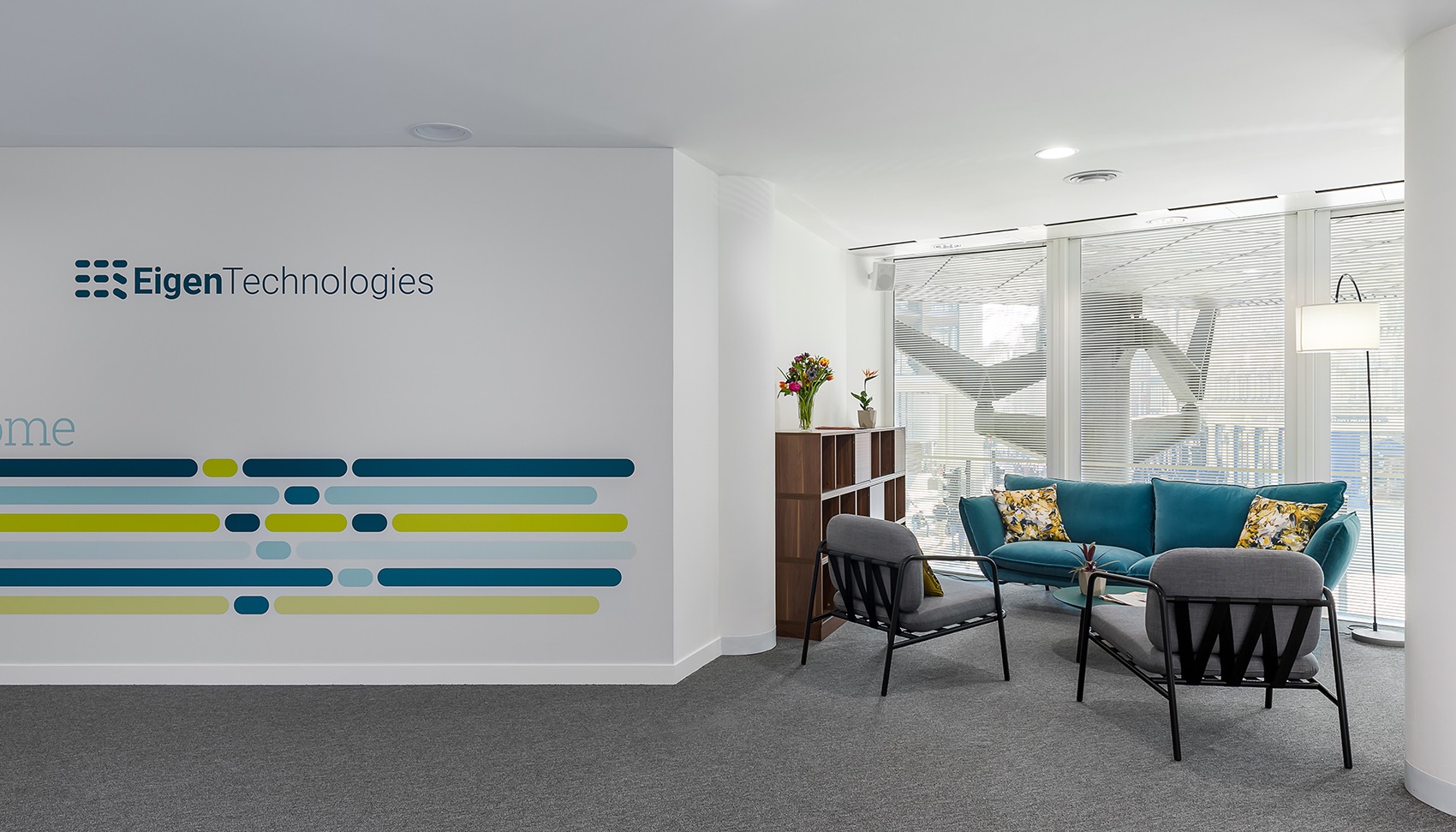 A Look Inside Eigen's Modern London Office
Fintech company Eigen recently hired workplace design firm Oktra to design their new office in London, England.
"When they approached us, they were working from an old house in Covent Garden – with six stories of tiny little rooms. They envisioned a new workspace that could open lines of communication, signal their growth and reflect their future aspirations. It's safe to say: we delivered.

Because we were designing a workspace for a rapid growth business, the space needed to be flexible and multi-use. Because this was Eigen's first serious office relocation, we also spent a lot of time thinking about how the new space needed to work for them. Holding design workshops with key team members from different departments allowed us to uncover problems in their current space and find solutions for their future workspace. To ensure the entire company felt involved in the design process, we held interim presentations and used 3D walkthroughs – real time, real modelling walkthroughs – so everyone could fully understand the scheme.

Eigen's new workspace has transformed the employee experience. Their team now work in a really open manner, the desks are located near to the light to promote wellbeing and cellular spaces are in the middle of the office. Because Eigen was scaling so rapidly, reflecting their brand was another key priority. The new space has branded colours, wall graphics, quotes, wayfinding, logos and even more bespoke elements that define their brand in the space," says Oktra.
Location: London, England
Date completed: 2019
Size: 20,000 square feet
Design: Oktra
Photos: Oliver Pohlmann