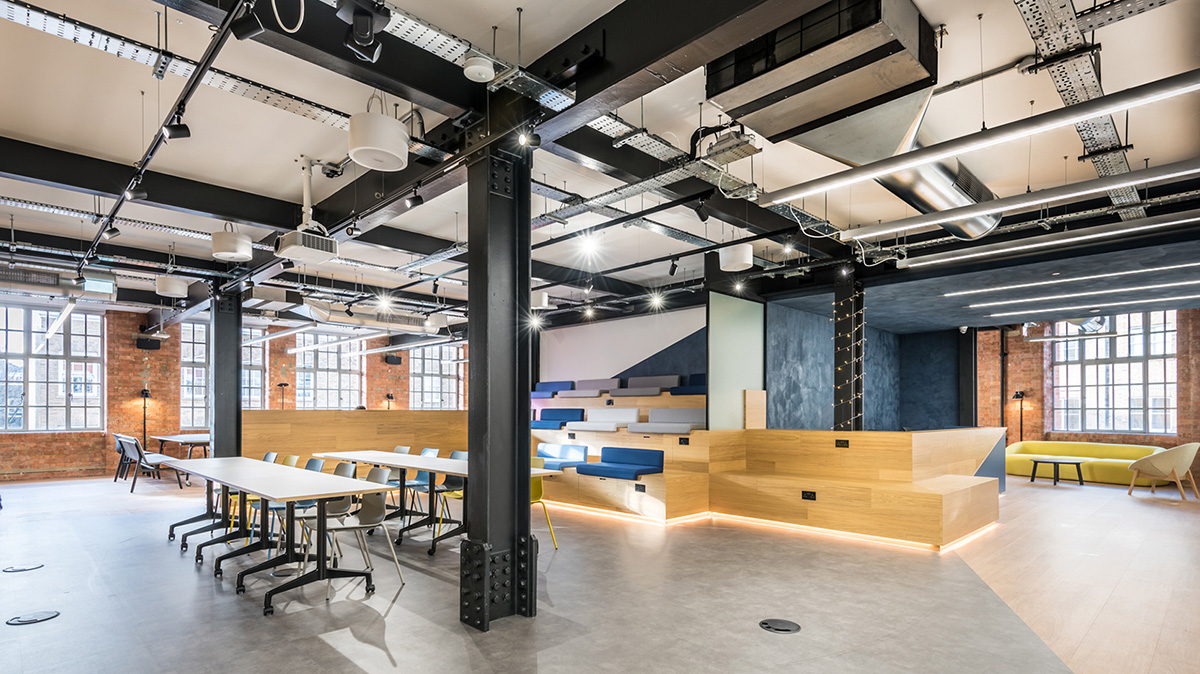 A Look Inside TrueLayer's New London Office
A team of designers from workplace design firm Thirdway Interiors recently designed a new office for fintech company TrueLayer in London, England.
"The previously completed floors boast a design that's focused on the company's branding whilst emulating their core values – simplicity, security and transparency.

The new environment and culture enabled the team to thrive and continue to grow successfully, so much so that they needed another floor within the same building. This floor would hold the company's reception holding area as well as a large bleacher and stage for lectures. It needed to be multi-functional to hold occasional company events whilst still acting as a social space on a day-to-day basis. It's designed for employees to enjoy whether they're using the space for team lunches, breakout, or agile working at hot-desks and meeting booths.

TrueLayer wanted a sophisticated feel as it would be their showcasing space for events and occasions. In line with the other two floors, ThirdWay's design team incorporated the client's brand colours into the upholstery of the furniture as well as the coloured glass either side of the bleacher – a unique touch which allows their brand colours to be cast across the floor on a sunny day.

Lighting was important as the need to switch from day to night to adjust the ambience with ease was key. The design team recessed the lights in the reception area which creates a cool wayfinding into the area. To create more of a mood for events, existing lights were removed around the bleacher zone and replaced with adjustable track lighting. Brass and gold detailed elements were used throughout and further enhanced by the can lights in the booths and underneath the glass hanger in the tea point which have a crackled gold effect," said Thirdway Interiors.