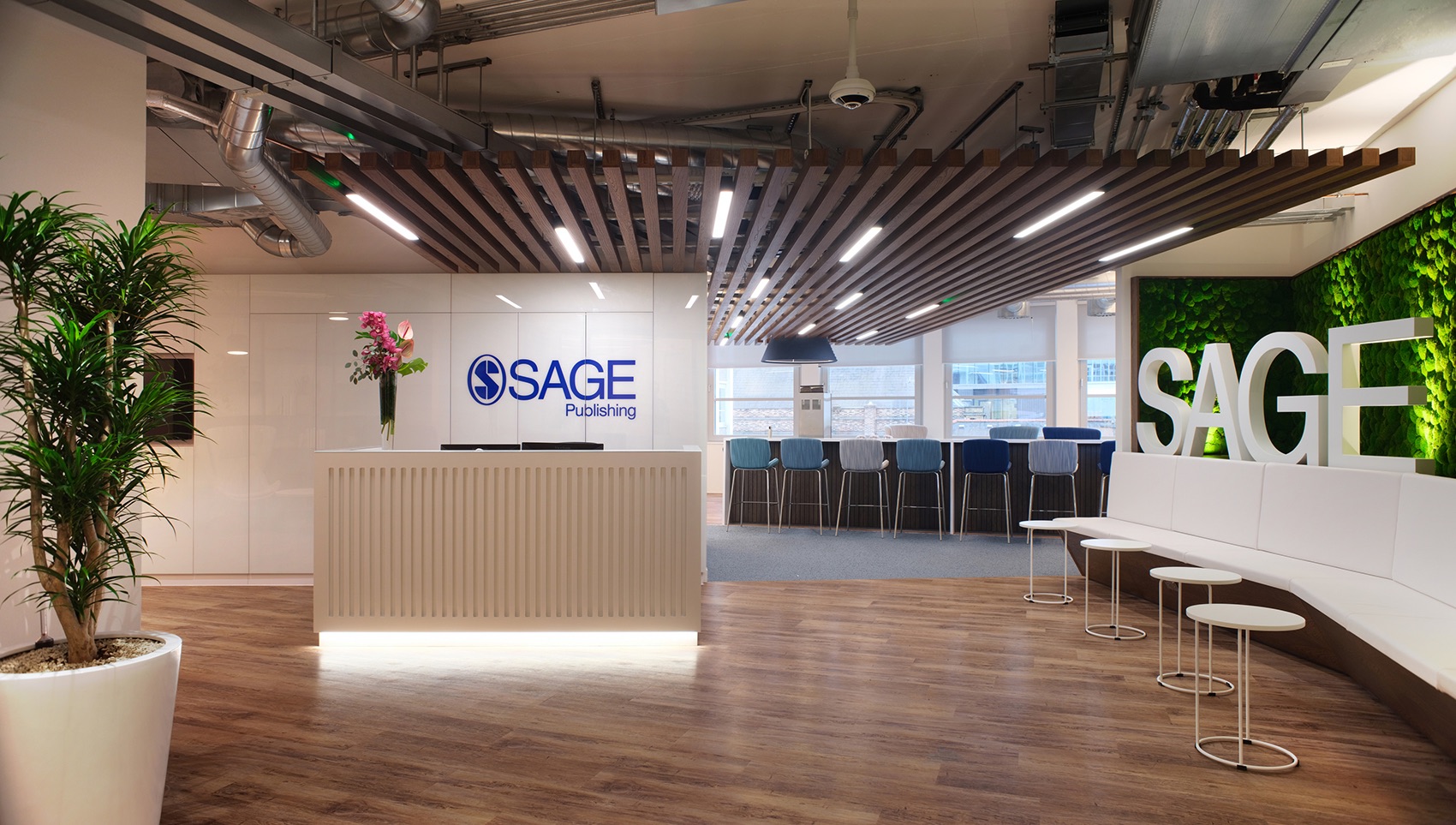 Inside SAGE Publishing's Biophilic London Office
Independent publishing company SAGE Publishing recently hired interior design studio Morgan Lovell to design their new office in London, England.
"Step into the new SAGE office and you won't believe the transformation; from a 'traditional' office layout (with swathes of beige) to a dynamic and completely agile workplace. We reduced SAGE's staff-to-desk ratio to allow for more agile areas, while removing private offices and pre-assigned desks.

This workspace is completely agile, with the added benefit of touchdown offices and private working spaces – meaning privacy is available when you need it. The space features 15 neighbourhoods, which gives each area a distinct feel, with the added benefit of assisting with wayfinding. Most importantly, colleagues can work both wherever and however they feel.

These six-to-eight seater desks help promote a team feeling through their design. Since colleagues are facing each other essentially in a huddle formation, no-one is left on the end or can overpower others in a power seat.

Dashes of co-ordinated colour in the walls and carpet help with wayfinding ("we're in the blue huddle spot") and give a sense of personality to each area.

Biophilic design elements create a connection to the natural world with the incorporation of moss walls, planter boxes, wooden finishes and soft watercolour graphics in natural hues.

Using natural materials, finishings and colours has been proven to boost employee wellbeing and productivity; just another way this office puts people first," says Morgan Lovell.
Location: London, England
Date completed: 2019
Size: 38,000 square feet
Design: Morgan Lovell