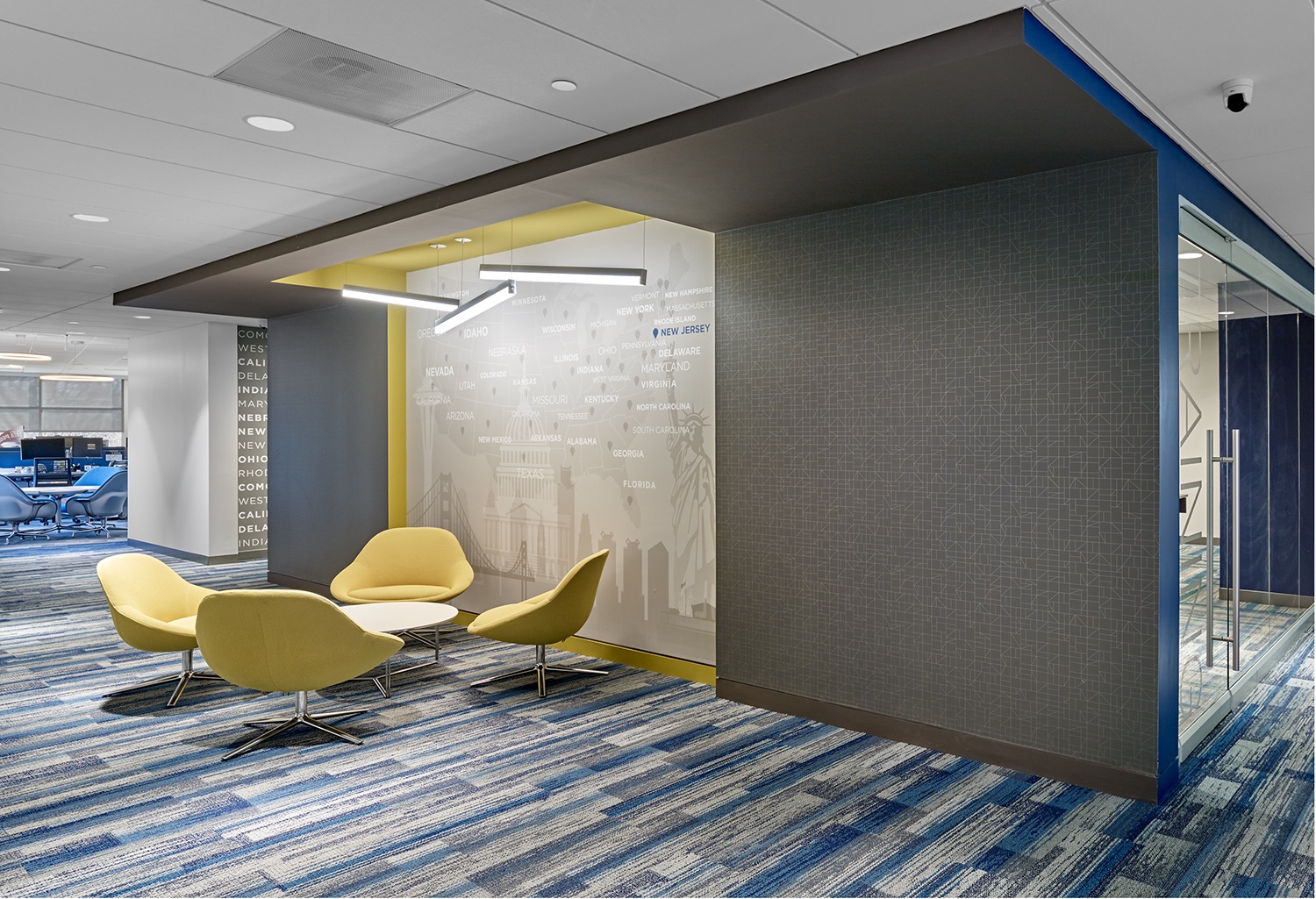 A Look Inside Comcast's New Mt. Laurel Office
Global telecommunications company Comcast recently hired architecture firm NORR to design their new office in Mt. Laurel, New Jersey.
"Comcast Cable, one of the largest video, high-speed internet and phone service providers, currently owns and operates over a million of square feet across the United States. Bishops Gate Blvd in Mt Laurel, NJ, has served as a pilot space to implement and test a new set of workplace standards. Through this pilot space NORR, together with Comcast, has innovatively looked at the way people work, how they collaborate and how they use technology to design a flexible workplace environment that meets the needs of today's individual. The standards developed in this pilot shape are being used in a nationwide initiative to rethink how Comcast's uses their real estate across the country.

The goal was to create an innovative and collaborative workplace with access to alternative work environments. Senior leadership transitioned from standard offices to an open plan workspace with access to adjacent private conference rooms. Sit-to-stand desks with lower panels and personal lockers replaced the traditional workstation. A multitude of alternative work settings were strategically placed throughout the space for individual and group work including open collaborative areas, closed meeting rooms and individual huddle rooms.

This fully integrated design creates a new work environment where teams are empowered with the tools they need. The new work environment maximizes employee access to daylight and views, enables temperature control and access to fresh air, expresses clear circulation patterns, integrates and maximizes technology to improve communication and celebrates amenity spaces, all of which reinforces Comcast's culture and values," says NORR.
Location: Mt. Laurel, New Jersey
Date completed: January 2018
Size: 14,000 square feet
Design: NORR
Photos: Don Pearse