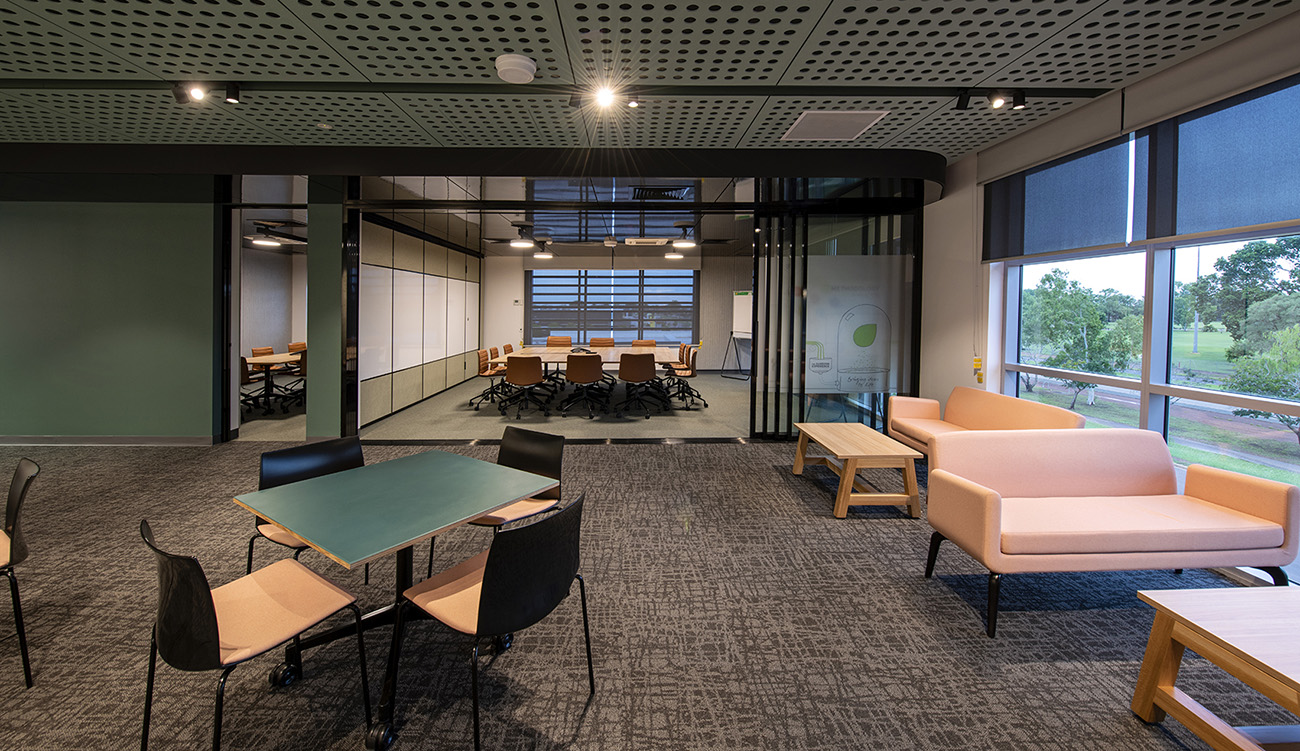 A Look Inside Aurecon's New Darwin Office
Engineering company Aurecon recently hired architecture firm Hames Sharley to design their new office in Darwin, Australia.
"The client wanted open co-lab and multi-functional spaces, yet also secure and well planned layouts for the workstation areas. The interior is defined by a sophisticated colour palette which reflects the natural environment of the Northern Territory's wild landscape. The focus of the design was about people, the end user, both visitors and employees alike. Key consideration was given to bringing people together.

The co-lab and multi-functional spaces provide platforms for people to meet, discuss and co-create. From the inviting nature of its reception space, to its large social hub areas and co-lab spaces, all contribute to the success of the design and encouraging productivity.

Additional windows were incorporated into the design to provide increased natural light. This with the incorporation of indoor plants creates a more natural and inviting environment," says Hames Sharley.
Location: Darwin, Australia
Date completed: 2020
Design: Hames Sharley