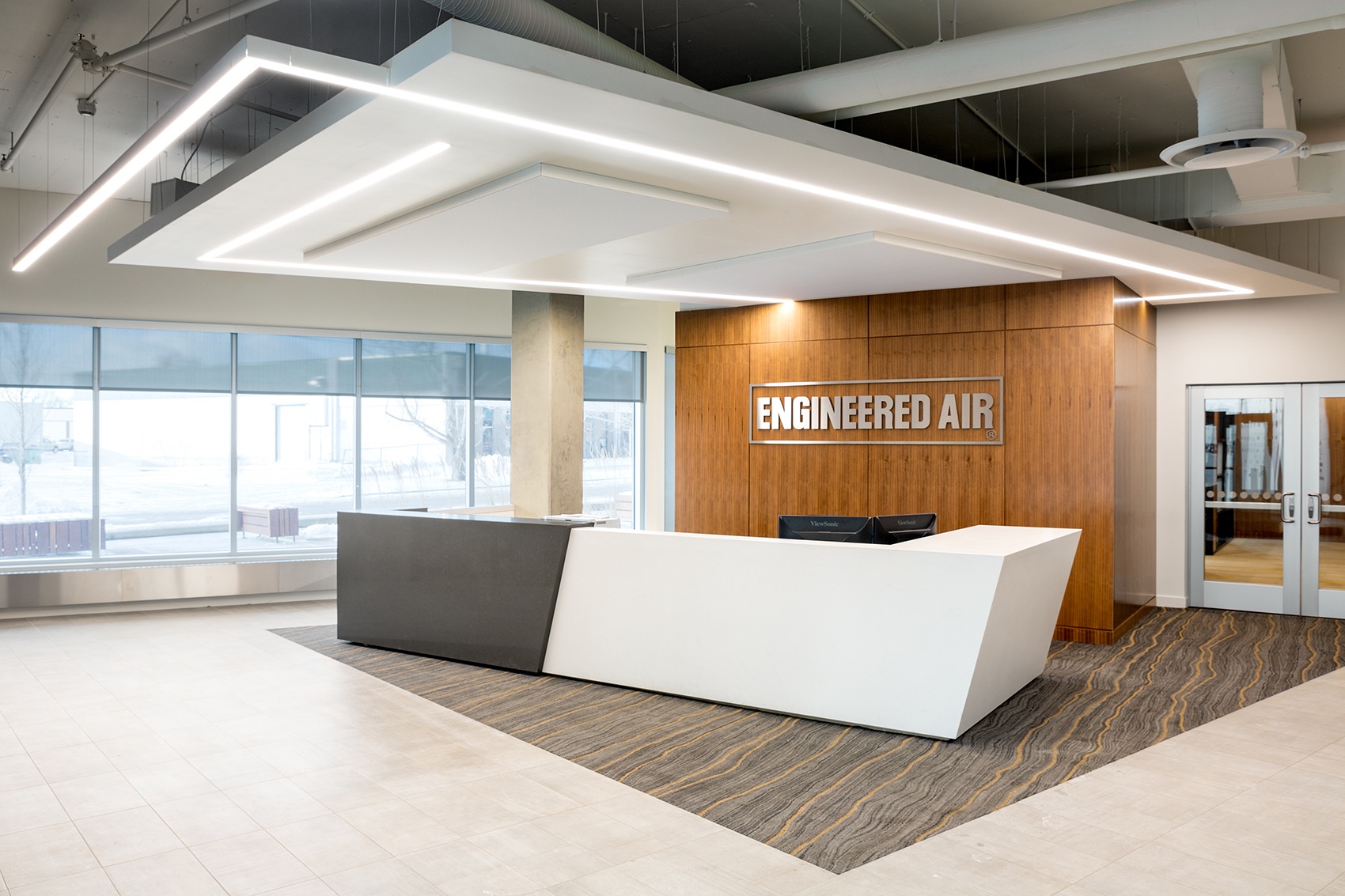 A Look Inside Engineered Air's Modern Calgary Office
Engineered Air, a manufacturer of custom heating, and air conditioning units recently hired architecture firm NORR to design their new office in Calgary, Canada.
"The Engineered Air Head Office is a four-storey building which includes a half-court gymnasium, fitness area, and an underground parkade adjacent to their existing office. The new office development will support existing services on-site, relocate off-site services to a central location, and provide flexibility for future company growth. The office is of contemporary design, with its use of glass, spandrel, and metal panels materiality. The entrance area has a unique geometry to provide curb appeal as well as acting as a medium to tie in the large pedestrian canopy that runs parallel to the street and ties in both building entrances.

Using the concrete structure to its advantage, the facade cantilevers at the second and third levels, creating an integrated pedestrian canopy at the ground level. On the fourth floor, the facade cuts back to provide articulation and a strong dynamic shadow/illumination line to further emphasis these cantilevers," says NORR.
Location: Calgary, Canada
Date completed: February 2018
Size: 81,000 square feet
Design: NORR