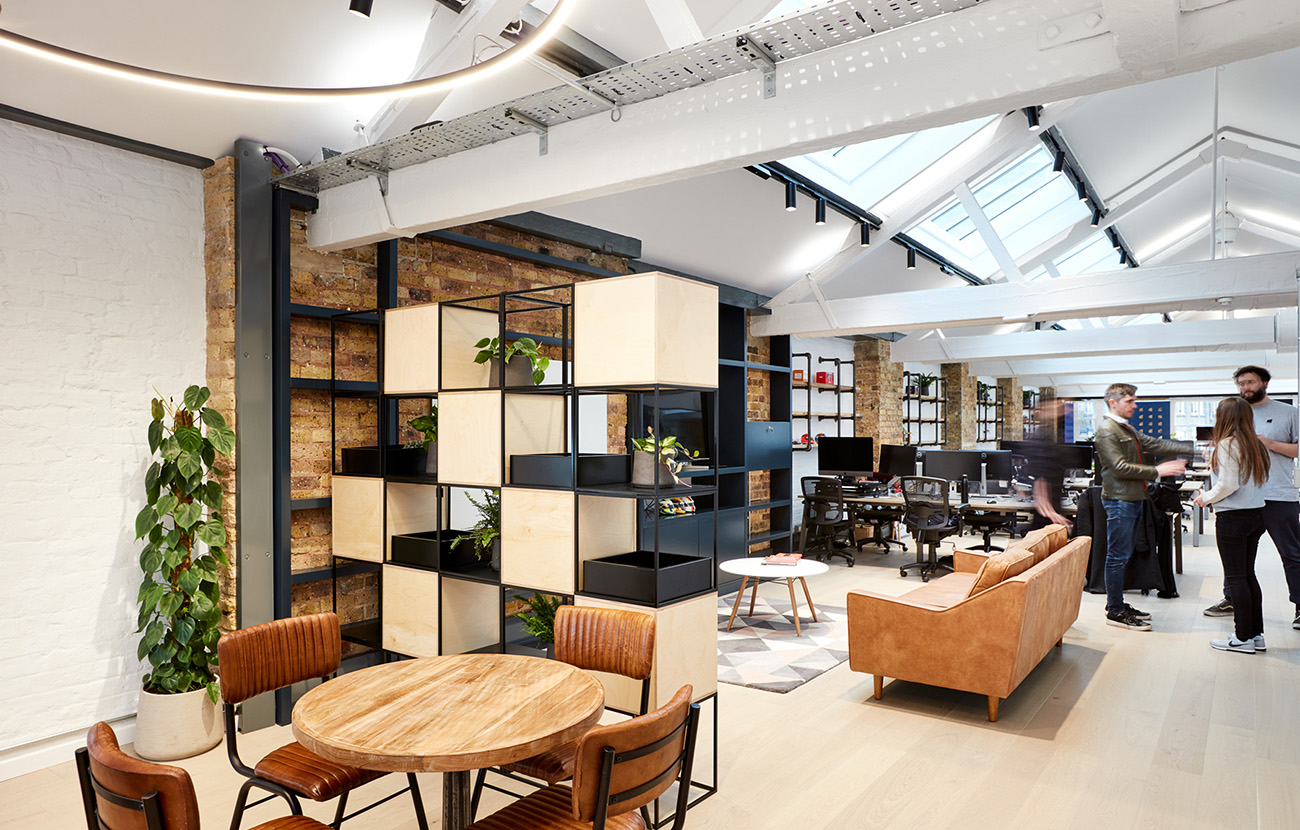 A Look Inside Hutch Games' London Office Expansion
A team of designers from workplace design firm AIS Workplace recently designed a new office expansion for game development company Hutch Games in London, England.
"The design concept for the space was industrial but make it fun! Pops of colours and graphics that AIS have developed in conjunction with the Hutch team have been applied throughout the space to create the unique Hutch style that the staff have really come to love.

Keen to create a space that would not only be a working office, but give staff a space to relax in, collaborate and ultimately inspire. With this in mind, along with break out areas and open plan kitchen space, we specifically created a well-being room to give staff a private space that isn't a meeting room.

Working within the former warehouse building had its' challenges, mostly in making the space acoustically sound with its' exposed brickwork and vaulted wood beam ceilings. Suspended acoustic screens were key in solving these issues, while at the same time help to divide the space and create intimate pockets of workspace for smaller team collaboration. The screens lower reverberation and background chatter in the space and were laser cut, making them bespoke with the Hutch logo.

Each floor features a different custom made Hutch sign, further embedding the unique personality of the business. As the Hutch business continues to grow strength to strength we remain their trusted workplace design and build partner, now assisting them as they expand into Canada opening their first overseas office in Nova Scotia," says AIS Workplace.
Location: Shoreditch – London, England
Date completed: 2018
Size: 7,035 square feet
Design: AIS Workplace
Photos: Tom Fallon