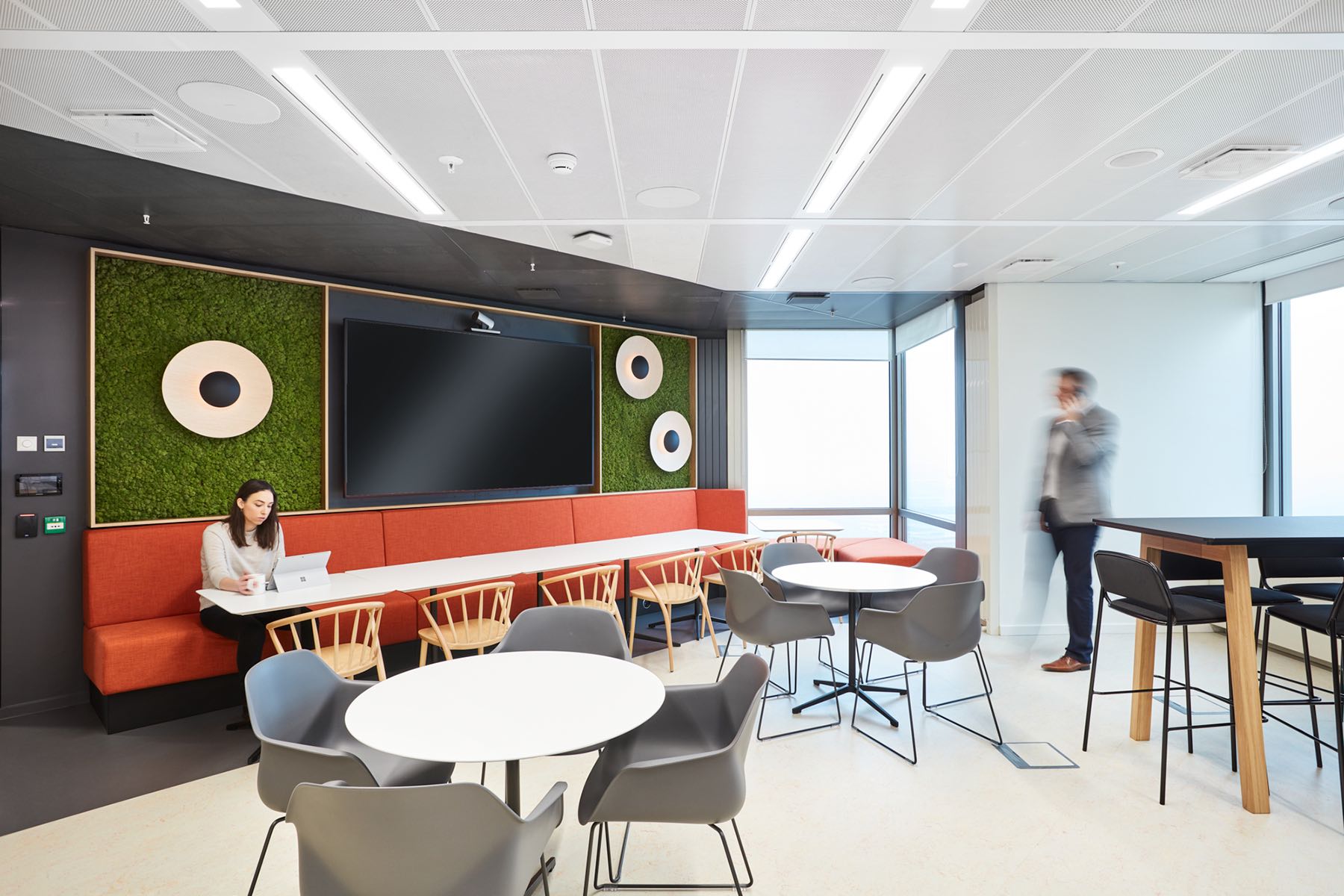 Inside Private Investment Company 
Offices in Amsterdam
Private global asset management firm recently hired workplace design firm AIS Workplace to design their new office in Amsterdam, Netherlands.
"For this refurbishment AIS created a more open and light space compared to our client's previous layout which was heavily compartmentalised. The team worked to create a more comfortable open plan environment that allowed for collaboration within identifiable zones. Individual phone booths help support privacy and the ability to take rest, and the lighting throughout was updated to be more energy efficient and provide a more comfortable level of light to work in. 

The meeting rooms are generously sized with acoustic panels and write-on surfaces visible to a camera, supporting collaboration with other global offices.

Additionally, we introduced varied furniture options as well as more tactile fabrics and vegetation where possible. 
The client sought to up their game in terms of their hospitality offering, and hence an open and inviting front-of-house coffee point for guests, as well as a huge staff pantry were incorporated in the office.

The staff pantry was an important addition as staff had previously been force to lunch somewhere else externally or at their desks due to lack of space. Creating this working pantry with plenty of seating allows them both to take real breaks for lunch and have meetings in a more informal surrounding, opening up for ad-hoc meetings away from the desk area. 

The large moss wall with integrated AV is placed to allow all hands meetings, and with extra chairs stored in the furniture store, the panty can house the whole company for presentations and events," says AIS Workplace.
Location: Amsterdam, Netherlands
Date completed: October 2019
Size: 9,700 square feet
Design: AIS Workplace
Photos: Tom Fallon