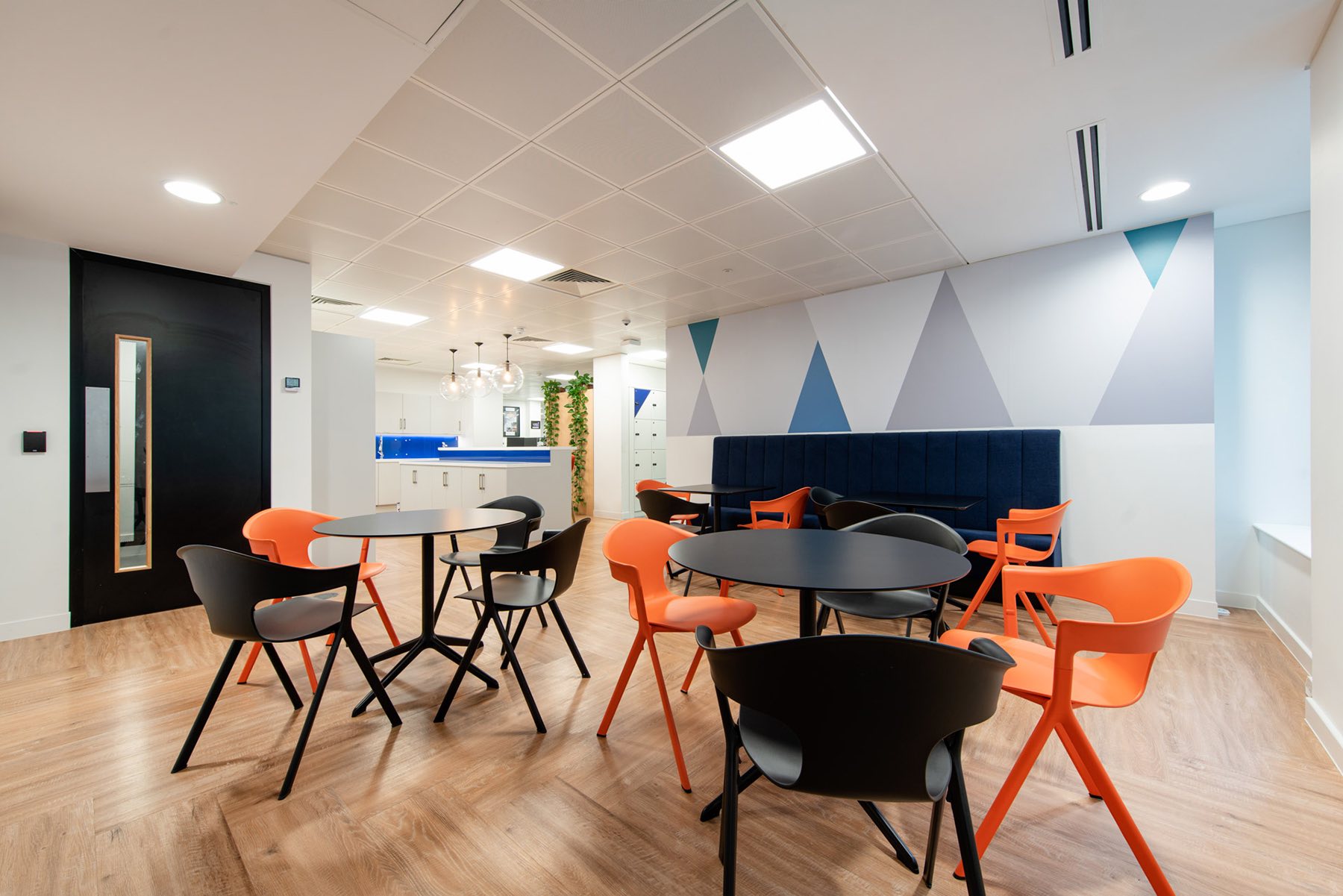 A Look Inside Financial Services Company Offices in London
Private financial services company recently hired workplace design firm Peldon Rose to design their new office in London, England.
"Enabling people to grow and prosper with them, the key purpose of their new office was to ensure the new office space is to remain connected in look and feel to their local headquarters.

The project was undertaken in partnership with CBRE who advised as an external project manager to the client. The key objective; to complete all works within an extremely aggressive timeline.

To ensure the success of the project, Peldon Rose expedited the design process and landlord license to alter. This included drawing up the base build mechanical systems in the absence of existing record drawings.

Our brief was the creation of an office was sympathetic to their nearby London headquarters, which offered a more informal setting to accommodate internal project support teams and auditors.

As the space is not client facing emphasis leans towards collaborative spaces and employee welfare areas, including generous tea points and breakout spaces, alternative work settings complete with sit stand desks, and complementary biophilic design.

With a four-week programme on site, communication and careful planning was crucial. The coordination of external teams and activities was paramount in ensuring the project delivery was a success," says Peldon Rose.
Location: London, England
Date completed: 2020
Size: 4,963 square feet
Design: Peldon Rose