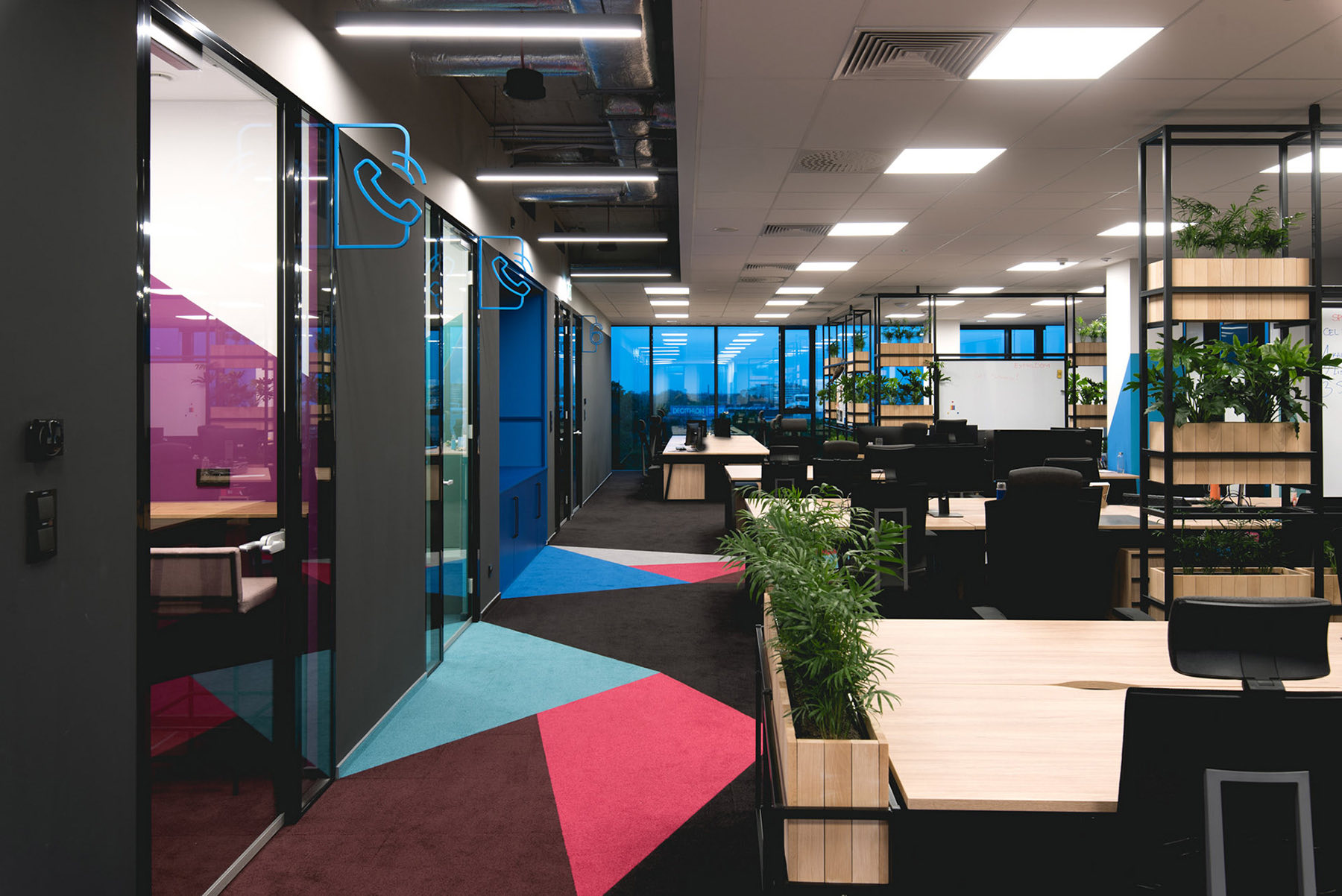 A Tour of TotalMoney's New Wroclaw Office
Fintech company TotalMoney recently hired architecture and interior design firm mode:lina to design their new office in Wroclaw, Poland.
"We prepared a design of the office where colors drawn directly from the brand's visual identity, became the leitmotif. A geometric grid of colours seen across the whole office also has a specific function: it dynamically connects all of the office areas.

When the client decided to cooperate with us, they wanted to create a modern office in Wroclaw, where the energy of the brand and employees would play first fiddle.

Elements related to the manner of working and to tools of the analysts' team filled the conference rooms. The largest and most representative conference room is inspired by an integrated circuit: steel decorations are combined with acoustic panels which are almost invisible. Additionally, some computer hardware can be seen on the walls.

Some elements refer to the function of the rooms: this is how a distinctive chandelier made of wooden spoons was created in the shared kitchen and eating area, while headphones and microphones (so common in the times of working from home) filled one of the conference rooms," says mode:lina.