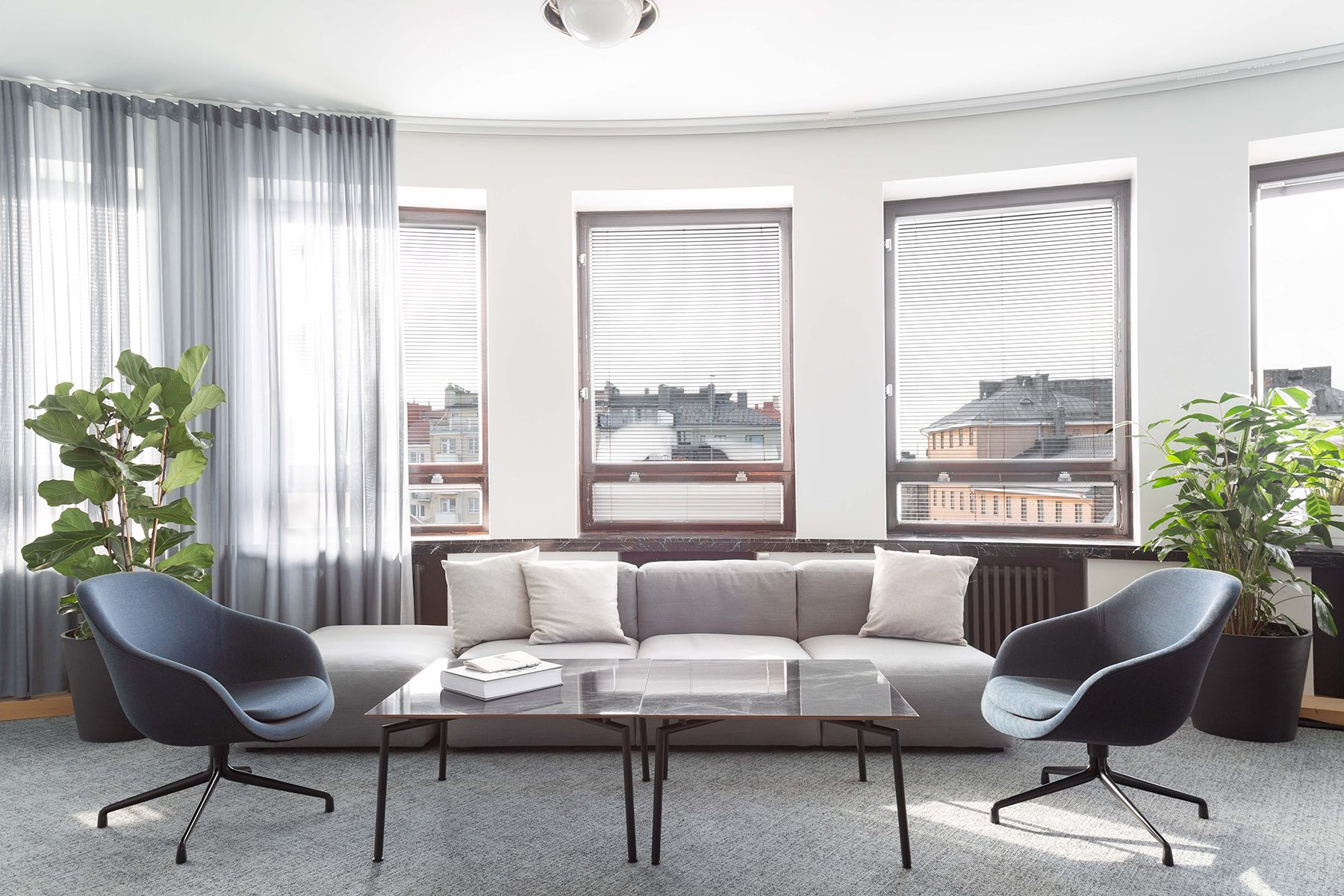 Inside Air Dice's Minimalist Helsinki Office
Game development studio Air Dice recently hired design firm Mint & More Creative to design their new office in Helsinki, Finland.
"The office concept melds 2020's agile workspaces with 1920's architecture, by putting a new but respectful spin on those vintage aesthetics. It has contrast and edge yet maintains an elegant and moody feel. Bold shapes emphasise the architecture, while custom designed artwork gives it new life.

Custom elements give the final touch to a space. Custom desks, tables and storage maximise this office's usability with a stylish flair. Before the renovation, the acoustics in the spaces were challenging, so we designed custom made acoustic elements and artwork to make the soundscape more comfortable. We also produced graphic illustrations to breathe new physical life into the company's digital games.

The quality of an office should be measured by the quality of a single work station and not by its fanciest lounge. All design decisions of an office will direct and enforce the culture and atmosphere in that organisation. We always aims to create work stations that are a cut above the rest and in line with the company's strategy. The client company works in agile scrum teams, so the work space has team lounges adjacent to the work stations for their daily gatherings and team work. To address the need for privacy during individual work, we created a biophilic design, where work stations are enclosed by custom plant dividers," says Mint & More Creative.
Location: Helsinki, Finland
Date completed: 2020
Size: 3,067 square feet
Design: Mint & More Creative
Photos: Esa Kapila