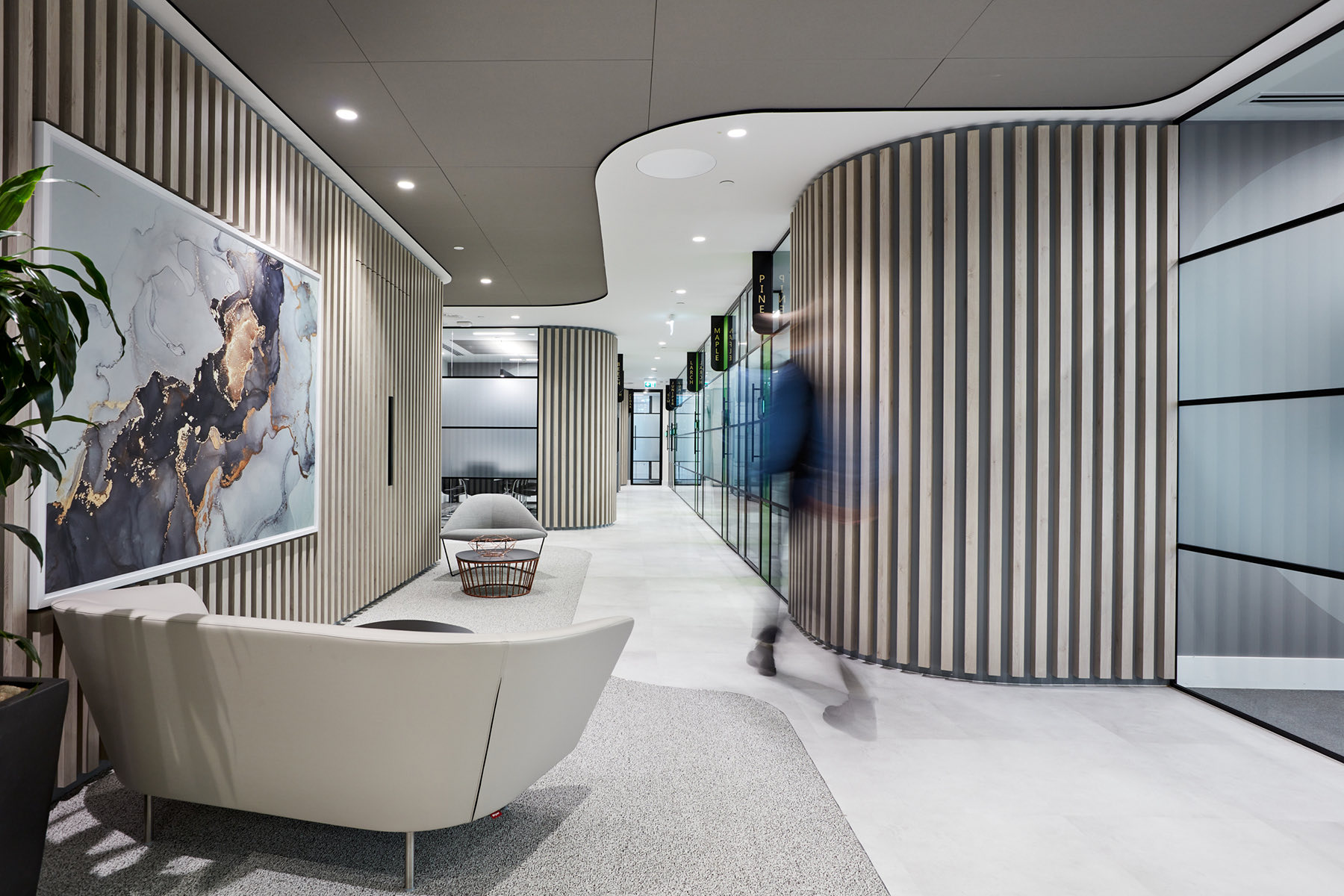 A Look Inside MHA MacIntyre Hudson's New London Office
Accounting and audit firm MHA MacIntyre Hudson recently hired workplace design studio AIS Workplace to design their new office in London, England.
"A core focus of the MHA re-brand was generating focus on their 'client first' strategy and our design team manifested this in creating a show stopping reception and client suite. The space features a wave like ceiling detail that plays off the original concept of the 2 London Wall site and leads visitors from the entrance to the custom designed reception desk, client tea-point and client suite. Made up of a collection of meeting rooms, each connected by folding walls making them flexible enough to accommodate meetings for 4, boardroom style meetings and even big enough to accommodate dining settings for entertaining clients.

Pocket of collaboration space are spread throughout the open plan working areas, allowing staff to enjoy a variety of work settings to suit their individual and team needs. These spaces are defined by sound absorbing feature ceiling panels which allowed the space to be kept open in order to maximise the flow of natural light through the space," says AIS Workplace.
Location: London, England
Date completed: 2020
Size: 18,266 square feet
Design: AIS Workplace