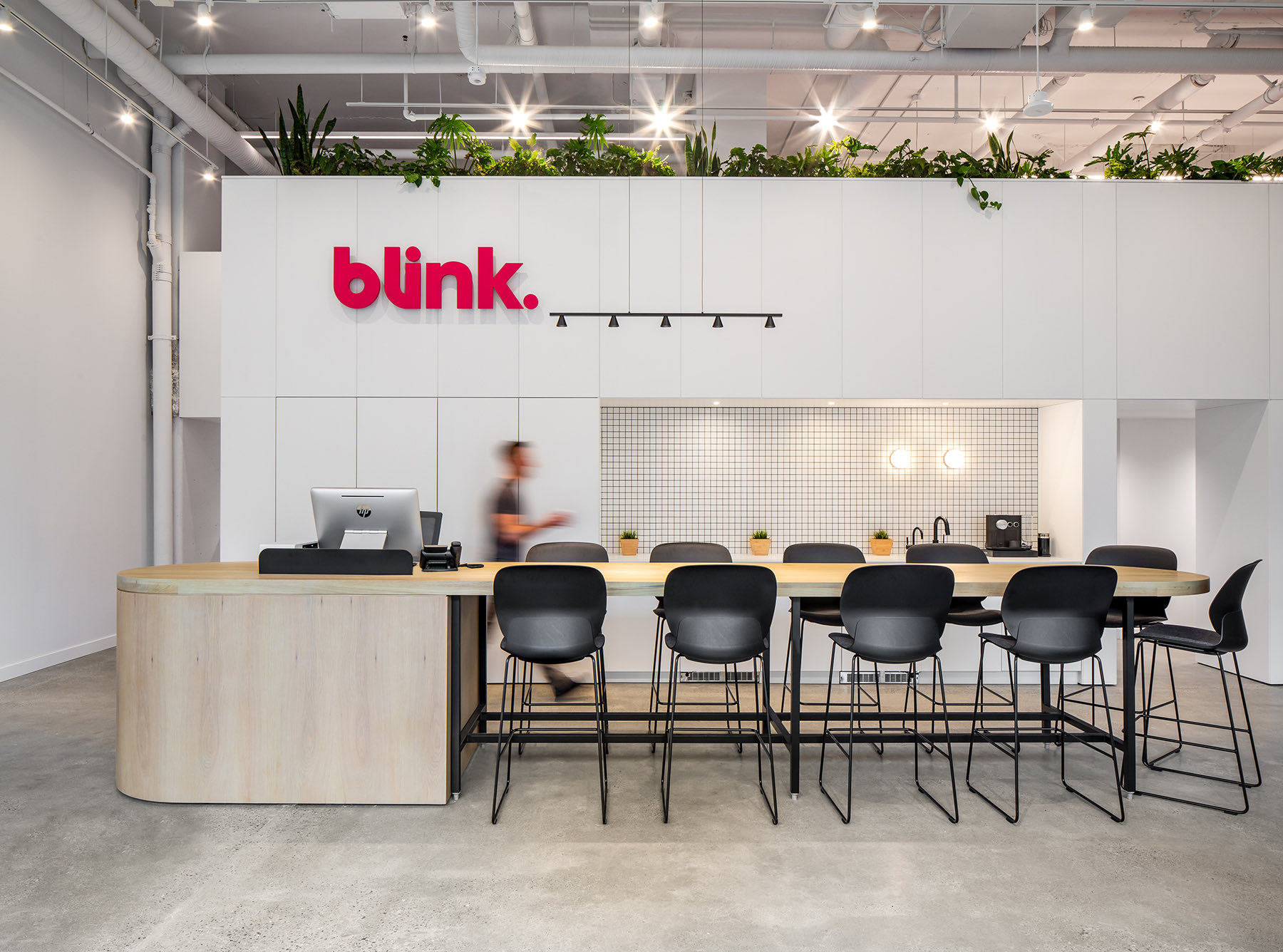 A Peek Inside Blink's Sleek New Vancouver Office
Marketing agency Blink recently hired interior design firm Evoke International Design to design their new office in Vancouver, Canada.
"Tasked with providing this creative agency with a bright, engaging and flexible working environment, this design is all about reflecting the client's fun and vibrant identity.

A program-heavy brief that included a large photography studio, recording studio, workstations, meeting rooms and large cafe style amenity area, meant that careful consideration had to be paid to maintaining a sense of openness and light in a spatially challenging suite. A large portion of the front of house is dedicated to cafe-style lounge seating and tables that provide a relaxing area to welcome clients, the opportunity for flexible working and staff breakout.

Anchoring the design is the central spine planter wall that provides a large scale minimalist backdrop to the communal counter and an opportunity to introduce green screening to the mezzanine level. The expansive use of white with black accents paired with warm wood throughout the space, acts to contrast against the agency's bright pink branding that injects pockets of vibrancy and colour into the fit out," says Evoke International Design.