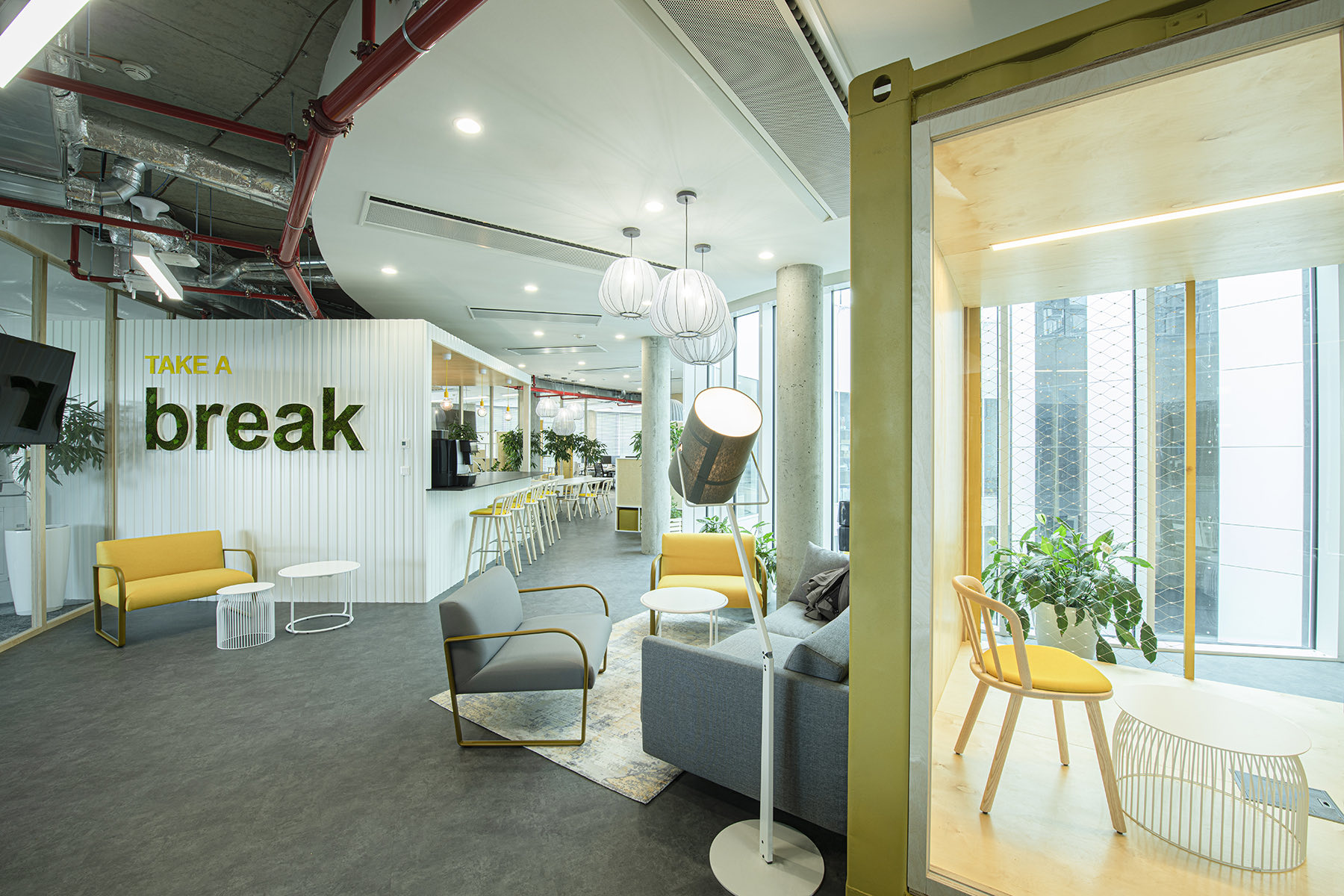 A Tour of MSC's New Prague Office
Global shipping company MSC recently hired interior design firm Capexus to design their new office in Prague, Czech Republic.
"CAPEXUS has created a facility that reflects MSC's identity: the reception and adjacent guest area are dominated by a large model ship. We also managed to place a shipping container in the office. It serves as a place to meet and relax. In addition, it has its own reservation system, which can easily be turned into a full-fledged meeting room.

"Getting a shipping container to the eighth floor was no easy task," said CAPEXUS architect Martin Židek. "But it is such a playful and above all authentic element of the interior that we could not resist. The container first had to be cut and then welded back to its original shape on the spot. It was then furnished with a glass partition and carpentry elements."

The architects mainly used materials like birch plywood, concrete and profiled glass. They used birch plywood for the cladding lamellas of the building core and, very atypically, for the frames of the glass partitions by Verti. In addition, it is also used in the doors and atypical furniture.

In the Green Point building, which is owned by Alessandro Pasquale, the owner of Karlovarske mineralni vody (Mattoni), concrete is one of the main materials of the design, which is why the columns of the structure are left without significant modifications. In the corridor around the entire perimeter of the floor, there is an open ceiling where the concrete structure is visible.

The result is a compact space capable of meeting the requirements of all members of the MSC team over the long term. MSC's offices are proof that even a completely empty space can be turned into functional and progressive offices in an extremely short period of time. The implementation of the project took only three months," says Capexus.
Location: Prague, Czech Republic
Date completed: 2020
Design: Capexus