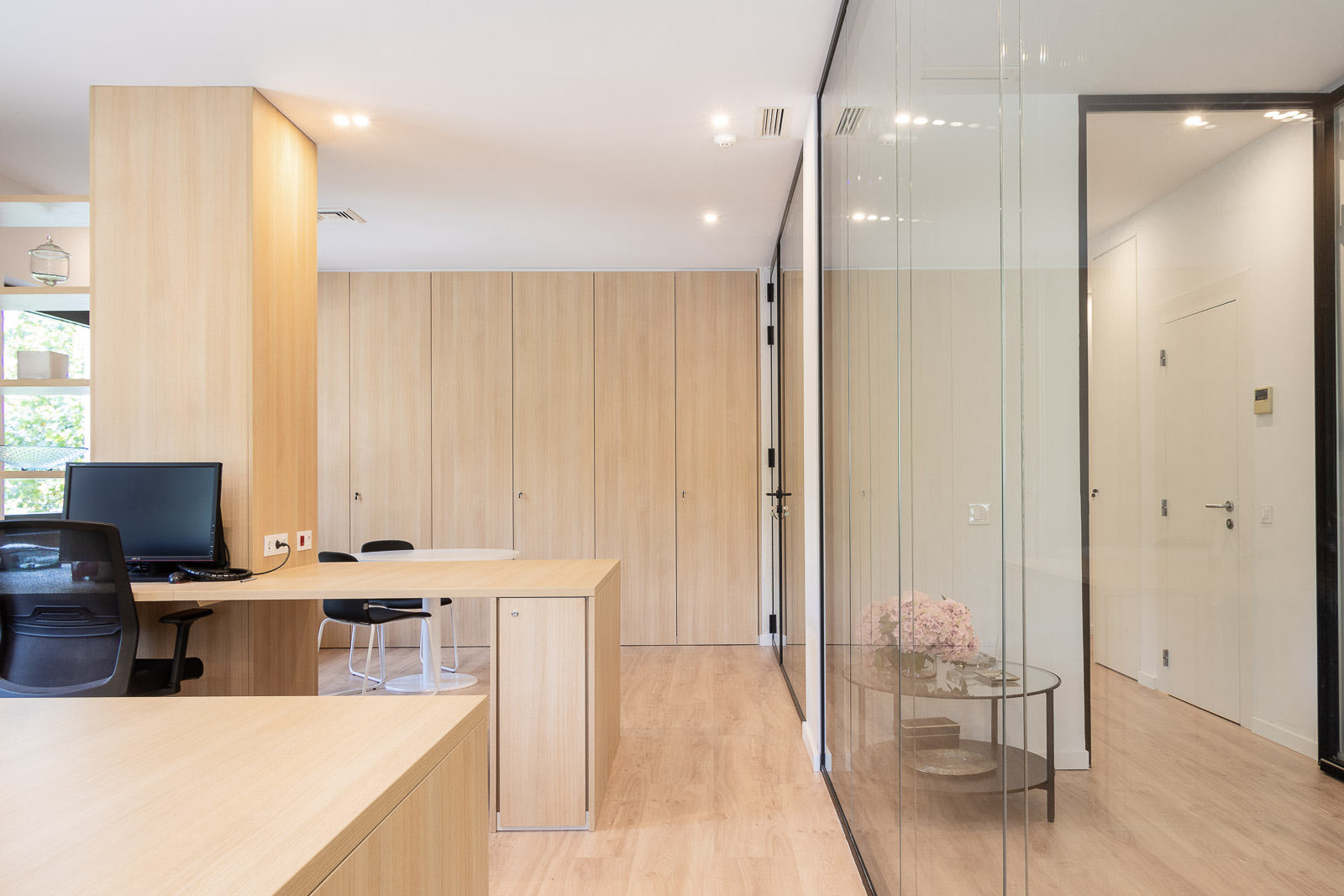 A Tour of Private Technology Company Offices in Lisbon
A team of designers from architecture and interior design firm Contacto Atlântico recently designed a new office for private technology company in Lisbon, Portugal.
"Located in Lisbon very center, the renovation project for this small office space is highlighted by its minimalistic design, where white and light wood are the main characters of the scene.

An open space work area is distributed through a single continuous piece of furniture with the same finish as the floor, embracing the existing space and creating various workstations, which operate parallel to two long glass planes. With a relevant presence, these two transparent elements divide the remaining spaces from the first.

The main spaces, a meeting room with two access (one public, one directly connected with the work space) and an entrance area, with a pantry and bathroom, present the same materials as the rest of the proposal. Thus, it is guaranteed a homogeneous and functional office space," says Contacto Atlântico.
Location: Lisbon, Portugal
Date completed: 2020
Size: 753 square feet
Design: Contacto Atlântico
Photos: Gonçalo Henriques