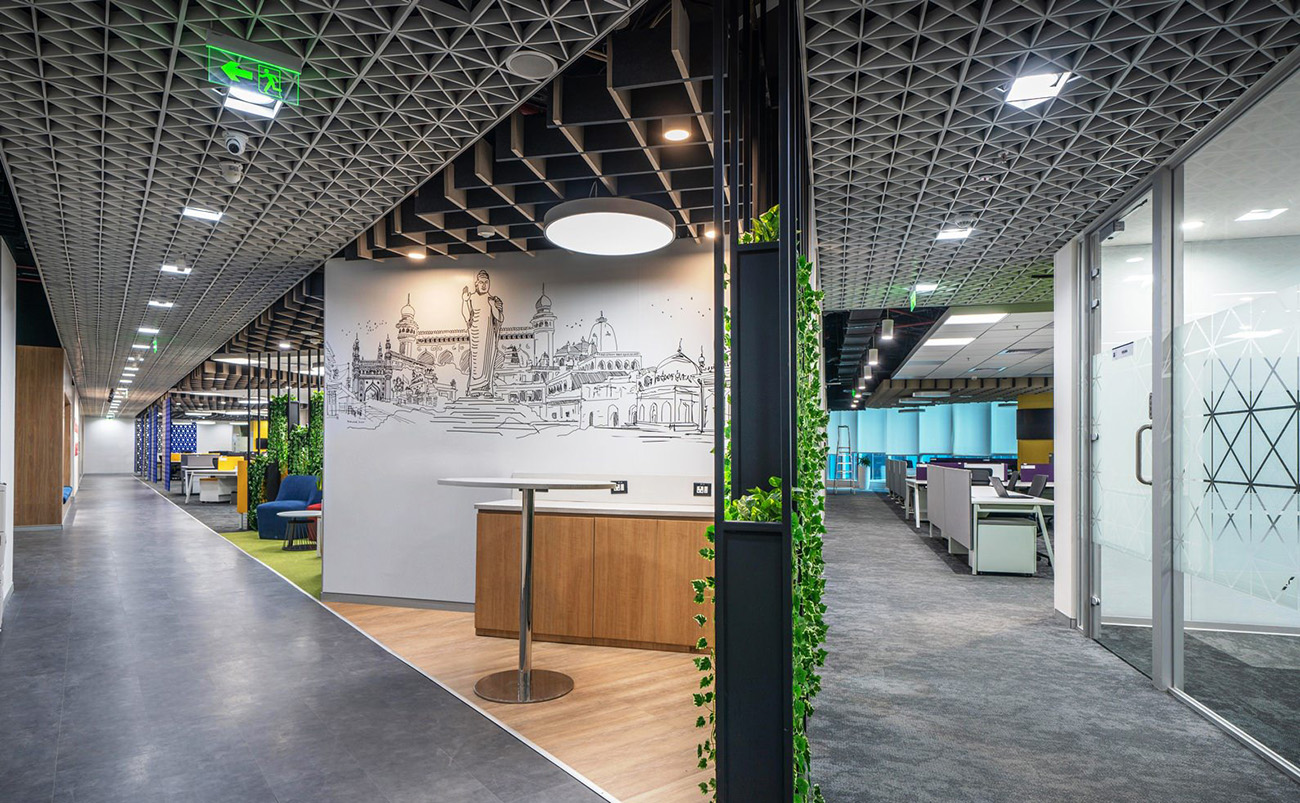 Inside The New Offices of Private Elevator Company in Hyderabad
Private elevator manufacturer recently hired interior design firm Zyeta to design their new office in Hyderabad, India.
"The main theme of the design concept is derived from the company's brand guidelines, thus intricately connecting the office design with their core values. The design planning involves subtly segregating the service areas and the central workspace so that each area stands strong on its own without any disruption. This makes the areas flexible to possess that extra space for a free-flowing vibe among the occupants, an essential factor in post-COVID-19 work style. The workspace has a high wellness quotient with a breath-taking exterior view that avails natural light throughout the office, making the place bright and healthy.

The main highlight of the project has to be the 'Exhibit Space' that displays the company's milestones, visions and ideas in the form of a live-scale lift model, several VR demonstrations and other branding elements. The future-proof training rooms and the contemporary collaboration pockets are the other highlights of the project. There is also a conscious decision to include diversity in the work areas of the office with various types of workstations and work desks, designed in clusters as per different team size. Another important aspect of this office design is their LAB section that is built with extensive research on the company's requirements, as the offices serves as one of its lead design centres in Asia. To add a sense of mindfulness in the busiest corners of the office, Zyeta added some in-house designed artwork and graphics.

The overall workplace design is a hierarchy-less layout that promotes employee collaboration and aligns with the elevator company's international standards with the best-in-class acoustic and EHS solutions," says Zyeta.
Location: Hyderabad, India
Date completed: 2020
Design: Zyeta