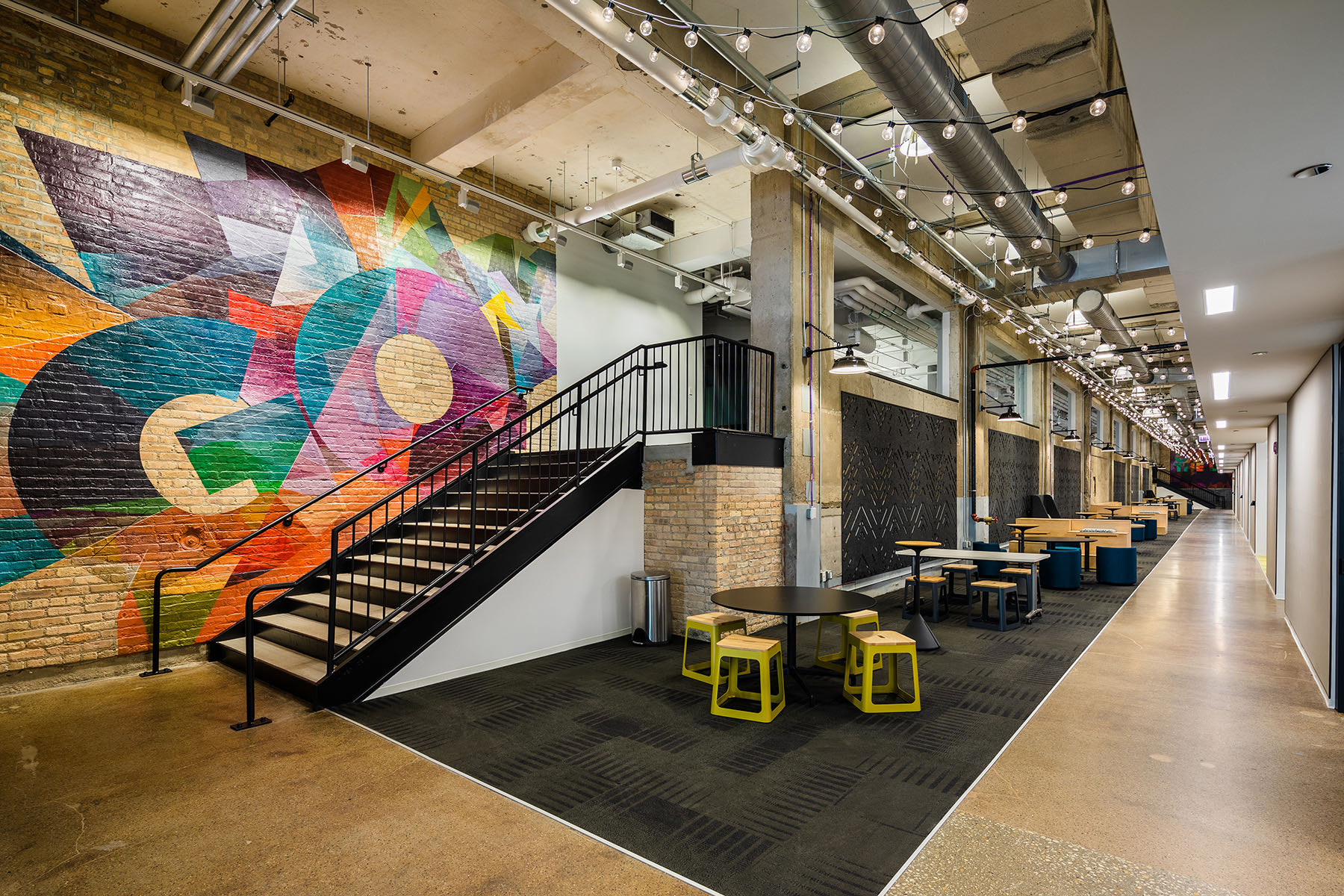 A Look Inside AbelsonTaylor's New Chicago Office
Advertising agency AbelsonTaylor recently hired architecture interior design firm HED to design their new office in Chicago, Illinois.
"The redesign goals included activating the space into one that would energize creativity and attract top talent, create a space that is vibrant, connected, and inspires a greater sense of collaboration, as well as exposing the creative process to those moving through the space.

Just as the alleys throughout Chicago serve as a network to support and link the city, HED designed Collaboration Alley to serve as a connection between the split levels of the 85,000 sf office space. The flexible space supports the agency's creative process and fosters a behind-the-scenes view into the agency's concept evolution, idea exploration and development.

The concept was pushed even further by adding team rooms that perpendicularly join up with the alley like ribs coming off a spine, with plenty of different height surfaces, seating, and a system of lightweight tackable surfaces that display work in stands throughout the alley or on tracks in the team rooms. This keeps the work constantly on exhibit for anyone to see and contribute to," says HED.
Location: Chicago, Illinois
Date completed: 2020
Size: 85,000 square feet
Design: HED