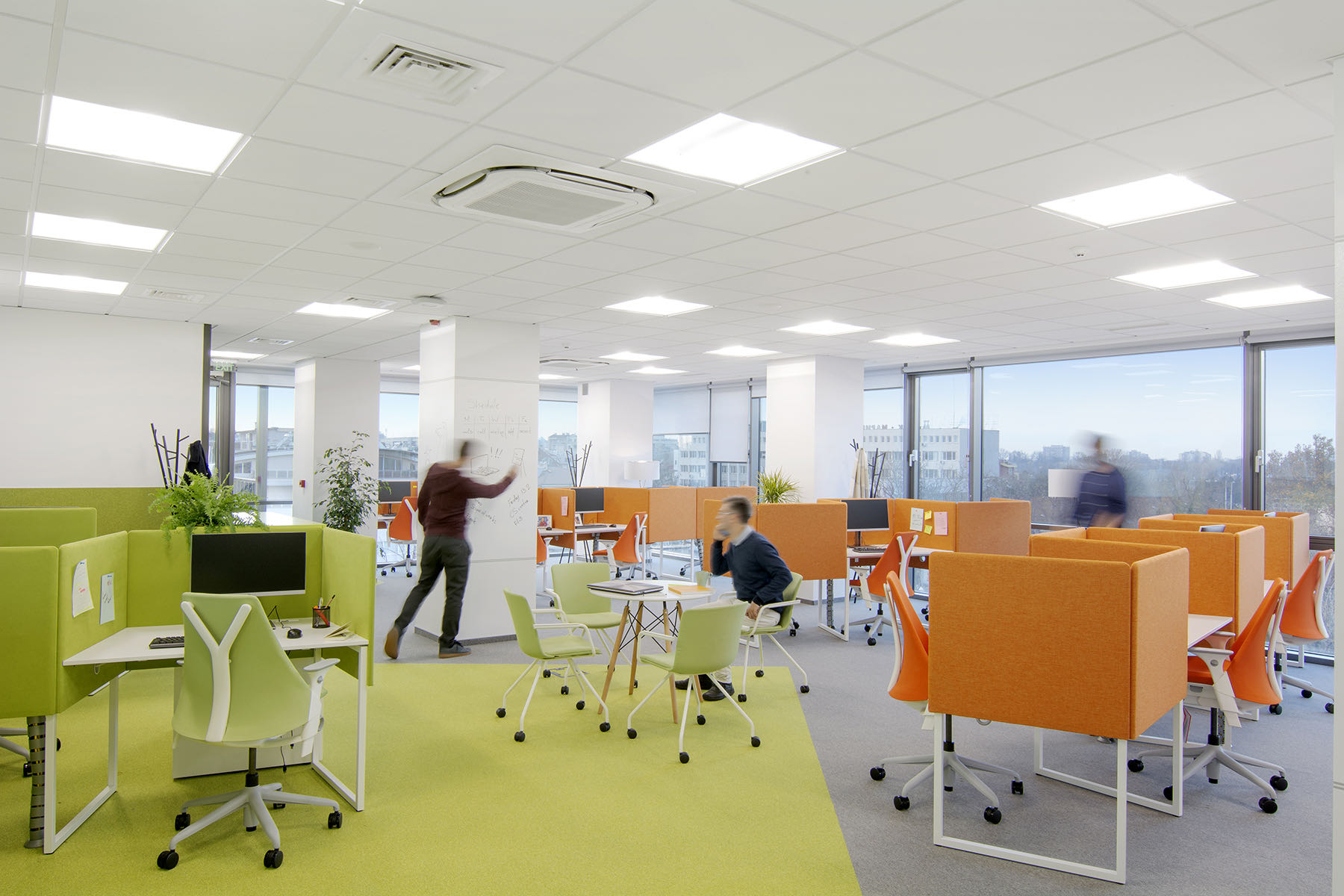 A Tour of BNP Paribas' New Sofia Office
International banking group BNP Paribas recently hired architecture and interior design firm DA Architects to design their new office in Plovdiv, Bulgaria.
"The great challenge in this particular project was to create specific and unique design for the new office of BNP Paribas. The project has a social aspect as well – the Call Centers in Bulgaria do not get enough good working conditions, such as IT specialists. Our goal was to redefine totally the idea, how a Contact Center office should look like and to create the first fresh and inspiring Call Center and to show that this is possible without the need to over budget. To break the typical pattern of monotone grid and color palette. To design a fluid and colorful spaces and micro-spaces, which correspond and interact with each other, integrating areas for relax, for collaboration and for focused work process.

The workstation units are by DA architects individual design, created especially for this office project and they don't have analogue in the office equipment. Their specific trapezoid shape allows flexibility, while creating freeform workspace clusters that provide each employee larger personal space, due to the rotation and the change of the direction of each of the units. Workstations arrangement also defines scenic office landscape with multiple visual layers and various depth of the space," says DA Architects.
Location: Plovdiv, Bulgaria
Date completed: 2018
Size: 14,700 square feet
Design: DA Architects
Photos: Martin Ryashev