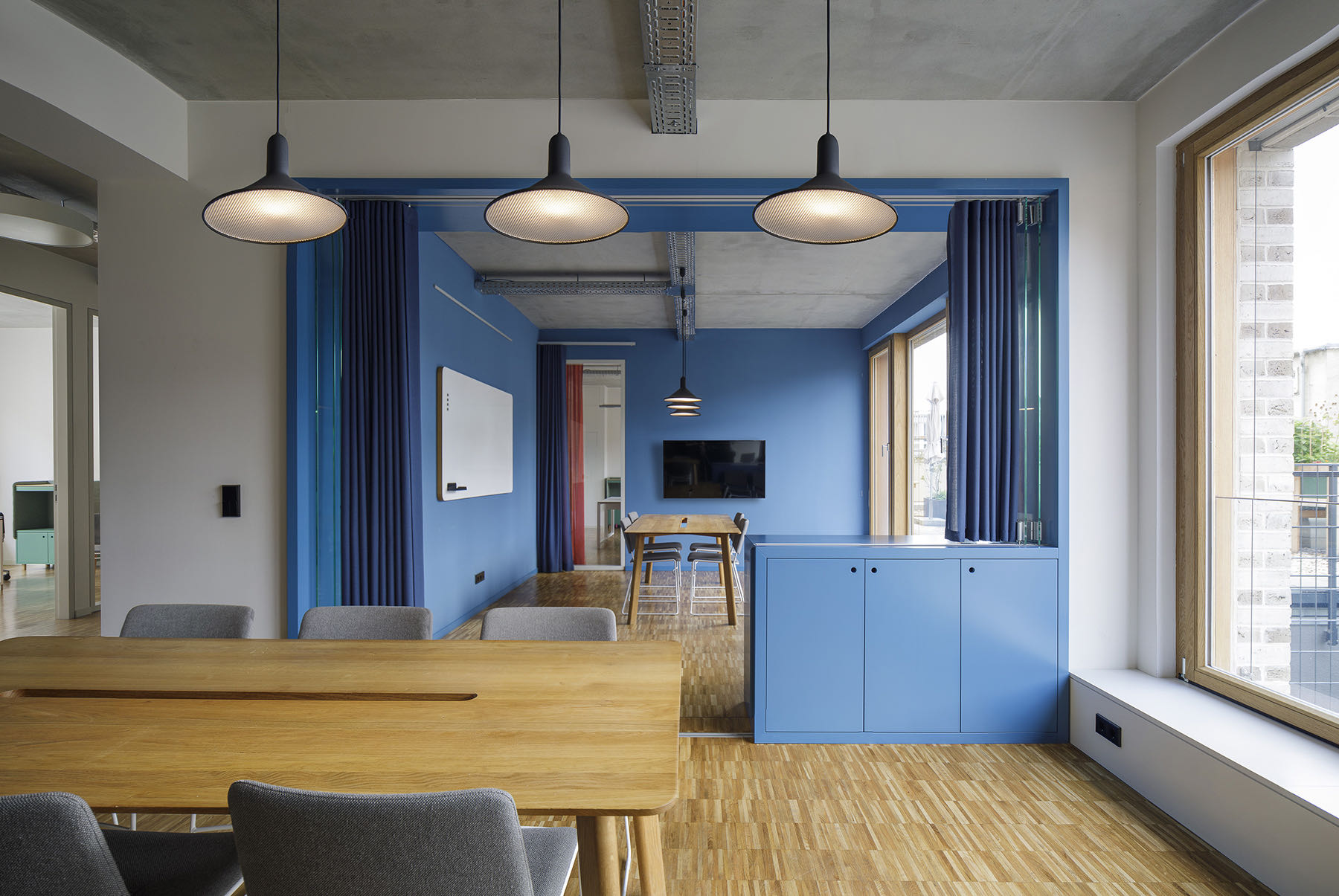 A Look Inside Velokoncept's Modern Berlin Office
Interior design studio Hidden Fortress recently designed a new office for event planning company Velokonzept.
"Their Berlin based office moved into a new location in 2017, which also required the interior design and furniture equipment to be renewed. Hidden Fortress was tasked to design the interior and furniture of the new headquarter and organize it's realisation.

The premises are located in a new building, and were basically a 250m2 large rectangular hall on one floor. A good part of the effort was spent on dividing the space into a group of interlinking zones with various functions, while keeping the transparency and openness of the space as prominent as possible. This could be achieved with a custom-made glass wall system and a strong color code which divided the zones visually into islands in the hall. The furniture in each zone was colored accordingly.

While the owners wanted their individual spaces and offices acoustically optimized, they still liked the idea of a large transparent space. Neccessary parts of drywall were thus either replaced by the glass wall system or de-constructed and filled with colored installments, housing a variety of functions. Alltogether the main impression vaguely stimulates the image of a marketplace or central square of an old town. In combination with the open space and the colorful islands the interior represents the young and modern agility of the bycicle tradeshow brand," says Hidden Fortress Design Studio Berlin.
Location: Berlin, Germany
Date completed: 2017
Size: 2,690 square feet
Design: Hidden Fortress
Photos: Jan Maley