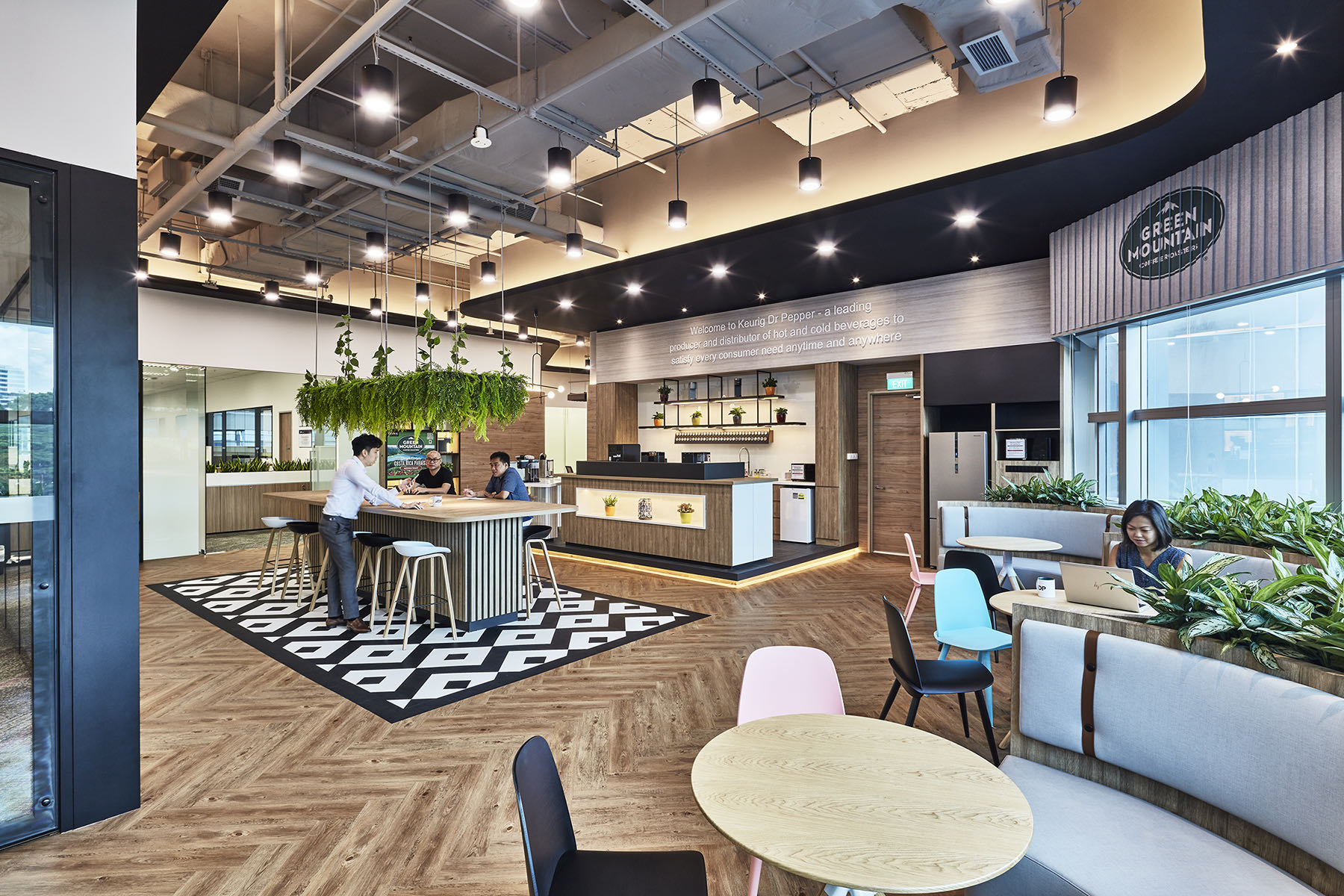 A Look Inside Keurig's New Singapore Office
Global beverage company Keurig recently hired interior design firm Conexus Studio to design their new office in Singapore.
"Designed with a rich material palette, the Keurig Singapore office has a look and feel more akin to a cafe than a workplace. Its elegant lines and tactile details are signatures of Keurig's brand of bestselling beverage brewing systems, which has been translated into an open and welcoming space to make users feel comfortable, while remaining highly functional for the business.

Layout was planned for efficient workflow, spatial connectivity and maximised natural lighting, with a focus on creating a collaborative space to suit the company's "One Team" atmosphere. Center to this is a strategically-placed cafe-style breakout area draws staff and visitors alike to take in the office's best views. Furnished with cosy booth seating and a bar-height communal table, the flexible space functions as a pantry for staff to take a break amongst rejuvenating views of the lush Hort Park, as well as a fertile ground for both internal and external collaborations.

The space plan also centered around comfortably-sized open office areas that balanced productivity with visibility, as well as sparked both deliberate and unplanned connections. The flexible layout included strategies to scale easily in the future, to accommodate the growth of the Keurig Dr Pepper group's operations in the region," says Conexus Studio.
Location: Singapore
Date completed: February 2020
Size: 11,367 square feet
Design: Conexus Studio