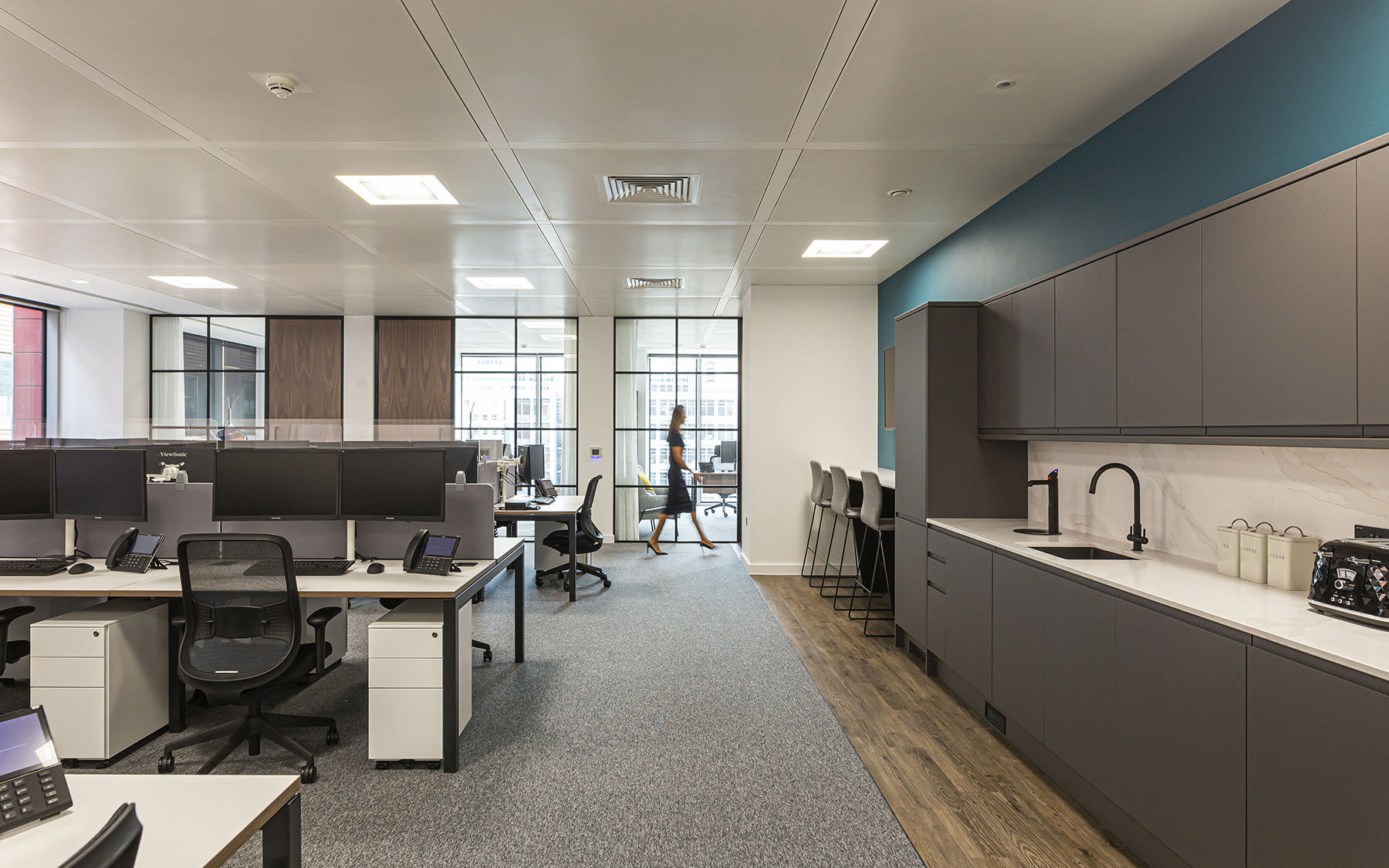 A Look Inside Equitas Capital Partners' New Manchester Offices
Investment strategy firm Equitas Capital Partners recently hired workplace design studio Oktra to design their new office in Manchester, England.
"In line with their strong company culture of setting industry standards, leading mergers and acquisitions specialists Equitas Capital Partners approached us wanting a new Manchester-based flagship office, capable of both bringing the best of their other global office environments and evolving to that next step. Having come to us with a space already refurbished to a Cat A standard, they were looking for our guidance in shaping it to reflect their values and prioritising both visitor and employee experiences.

Maintaining communication with key stakeholders, and armed with our thorough research and understanding of the building and its surrounding area, we set to work. We created two fully glazed elevations, centring client experience and staff wellbeing with access to stunning views and plenty of natural light, and introduced locally-inspired artwork to fully root the office in its habitat. We also incorporated biophilic elements and multiple pockets of breakout space to encourage employees to aspire to a high-quality working life.

We curated the space for a premium feel, featuring careful material selection and bespoke joinery pieces, while still encouraging Equitas Capital Partners to custom-dress the space and make it their own. Interspersing focused workspace alongside meeting and client space provides both privacy and openness throughout the office space, while sheer voiles offer the flexibility to increase screening as desired, without generating a feeling of enclosure. We were pleased to work with Equitas Capital Partners on this project, and ultimately to create a fit out that manifests their ethos of a culture of higher standards," says Oktra.
Location: Manchester, England
Date completed: 2020
Design: Oktra
Photos: Rick McCullagh