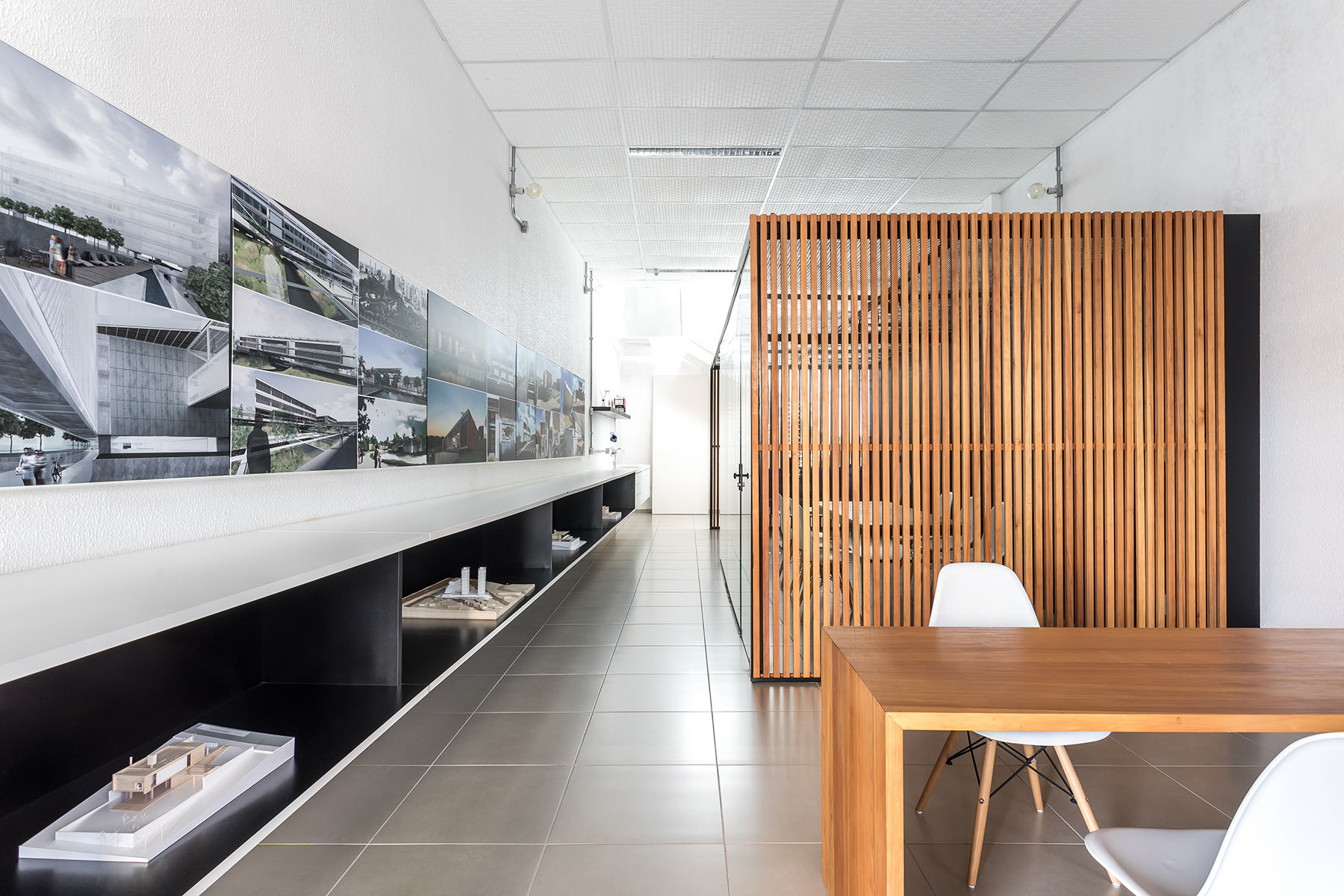 Inside Michel Macedo Arquitetos' Minimalist Pato Branco Office
Architecture and interior design firm Michel Macedo Arquitetos designed themselves a new office in Pato Branco, Brazil.
"This project is part of a retrofit on an existing building. With no walls, this open space office is explored by the addition of wood and glass materials. Positioned on the ground floor this cube creates a smooth transition between the street and it's interior serve as a meeting space for rest and social gatherings.

The upper floor is an open work space that stimulate dialogue, collaborative production and creativity. The final result between full and empty spaces, creates a strong relationship between the new and old," says Michel Macedo Arquitetos.